Best pink gaming mice to buy in 2023
There is a pink gaming mouse on this list for every sort of gamer, ranging from budget-friendly to high-end options.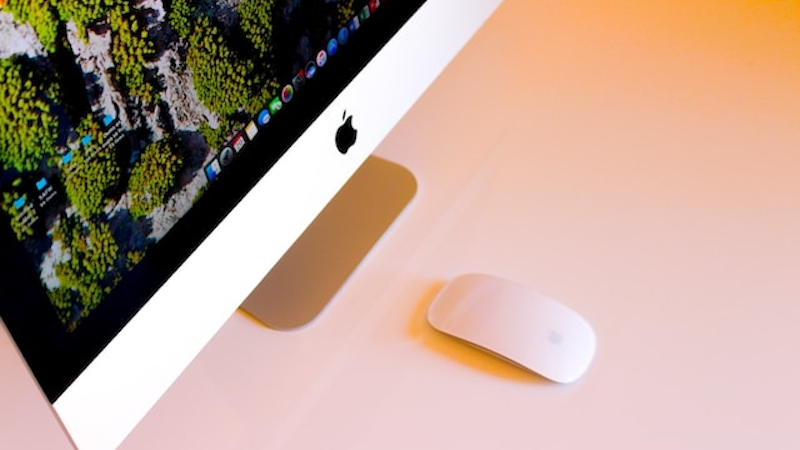 Are you searching for a pink gaming mouse to complement the aesthetic of your workstation or your personality? Our assortment of pink gaming mice offers both flair and functionality, with wireless or wired connectivity options, customizable controls, ergonomic designs, and adjustable DPI settings to enhance your gaming experience.
There are numerous computer mice in the gaming world, but pink does not reign supreme. Whether a casual gamer or an e-sports specialist, a reliable and fashionable gaming mouse can make all the difference in your gameplay.
With the rise of gaming as a mainstream pastime, manufacturers now offer more options than ever before, including pink variants that are certain to attract attention.
Fake or authentic
To protect our readers from the dangers of fraud and counterfeits, our experts have examined not only the products listed, but also the linked sellers and stores.
Thus, each externally linked store has been confirmed to be 99.9% authentic.
A pink gaming mouse can add a pop of colour to your setup and show off your style while still delivering top-notch performance.
There is a pink gaming mouse on this list for every sort of gamer, ranging from budget-friendly to high-end options.
While any mouse under 30 USD falls into the budget-friendly category, Ajazz redefined the term "value for money" with the I339Pro, the world's best budget pink gaming mouse.
Priced at under $27, the I339Pro is equipped with a PMW3338 sensor, Ajazz's version of the PMW3355 and one of the few recognised flawless mouse sensors.
This pink gaming mouse is 80 grams in weight and has six levels of DPI up to 16000 DPI, making it suitable for precision-oriented gamers. Using the 2.4-gigahertz adapter, for which there is a storage compartment, and with a polling rate of 125–1000 Hz, both wired and wireless connections are conceivable.
The Ajazz I339Pro has been tested with more than 50 million inputs and maintains a stable connection at a distance of 10 metres. This makes it a durable and trustworthy option for enthusiasts seeking a wireless mouse with a proven lifespan.
Aesthetically, it has a symmetrical, ambidextrous honeycomb design, while functionally, it has 8 physical controls, along with a polling rate and power switch button underneath.
The honeycomb pattern is not only visually appealing but also reduces the mouse's weight, making it easier to move. In addition, the polling rate and power button give players greater influence over their gaming experience.
This pink gaming mouse comes in a dimension of Width: 66mm x Length: 127 mm x Height: 38.4 mm and features non-slip panels.
Although it is not an RGB mouse, a red light appears on the scroll wheel, and a green light illuminates continuously when it is completely charged. This pink gaming mouse's 500 mAh battery provides approximately 45 hours of battery life for gaming.
Ultimately, the Ajazz I339Pro pink gaming mouse offers absurd value for money that would convince even the most sceptical buyers.
Remarkably lightweight for a wireless mouse, the Viper Ultimate remains as highly recommended as its wired counterpart and is currently the best pink gaming mouse on the market.
Razer's pink gaming mouse is lighter and more comfortable than the industry-renowned G Pro Wireless, comparing pound for pound with the Logitech mouse in terms of performance, owing to a radio connection that is as quick as a cable link.
Due to its high-end specifications and pricing, the Razer Viper Ultimate is a lightweight, quick, and responsive pink gaming mouse designed for professionals.
The charging port, which is convenient and enables users to give their desks a unique design, the excellent autonomy of 70 hours, the accuracy, and the performance make the Razer Viper Ultimate the best pink gaming mouse.
Glorious (Odin) was one of the first companies to launch lightweight mice with its Model O RGB illuminated gaming mouse, which is presently the world's lightest RGB gaming mouse.
In addition to its light weight of 59 grammes for the 'minus' edition, it features a high-quality sensor with a maximum DPI of 12,000 and RGB illumination that can be customised for added style. This makes the Glorious Model O- the best pink gaming mouse for small hands.
The Glorious Model O's honeycomb exterior design not only reduces weight but also enhances ventilation to keep your hands cool and dry during strenuous gaming sessions.
This pink gaming mouse's body is comparatively slender, and its rear line is delicate and low, making it particularly comfortable for large hands to grip. The design of the mouse is also symmetrical from left to right.
The Glorious Model O is equipped with a Pixart 12,000 DPI sensor and Omron mechanical switches for precise and responsive strokes.
The wireless variant of the Glorious Model O also includes a USB Type-C cable for charging and a USB adapter for wireless connectivity.
The mouse has six programmable controls that can be customised with the Glorious Core software, allowing gamers to set up macros and customise the RGB illumination.
Frosting has been applied to the surface of the pure pink shell; the texture is very delicate and silky, and it has an excellent anti-slip and anti-sweat effect.
Additionally, the Glorious Model O wireless variant has a latency of less than 1 millisecond, ensuring a fluid and responsive gaming experience.
This pink gaming mouse's key trigger is precise and rebounds swiftly; key travel is average, and rapid clicking feels great.
The Glorious Model O's middle button is made of a light-transmitting material with a deep anti-slip groove in the centre.
This feature enables simple recognition and fast access to the middle button during gaming sessions. In addition to reducing accidental impacts, the anti-slip channel provides a seamless gaming experience.
However, the Glorious Model O's navigation feels a bit fleshy, the scale sensation is not clear, and the middle button's rebound is relatively feeble. Behind the scroll wheel is a black DPI control that supports 4-speed DPI cycle toggling by default.
This pink gaming mouse uses the Type-C interface, and the position of the interface is designed to reduce wire friction.
On the underside of this pink gaming mouse are four fan-shaped G-Skates foot decals, which, constructed entirely of PTFE, have a lower coefficient of friction than conventional foot decals.
The mouse's connecting cable is a two-meter-long, ultra-soft braided cable with an anti-magnetic ring to eradicate the possibility of lateral tugging.
The Glorious Model O utilises a BAMF sensor that has been modified based on the PMW3370 solution, supports a 1000 MHz return rate, 400 IPS tracking speed, and 50 G acceleration, and is among the top performers.
With a very low centre of gravity, the Glorious Model O wireless mouse for large hands feels natural when held on the stomach. The fuselage's perforated design provides excellent ventilation, making it feel cold and dry.
The side fringes are gently indented to better accommodate fingertips. However, because the curve of the mouse's tail is too mild (the glutes are barely raised), the support of the back of the palm is very feeble when the grasp posture is adopted, and some palms will make direct contact with the mouse pad, affecting the mouse's operation.
Nevertheless, this gaming mouse's in-game control performance is very stable, the mouse movement and positioning are accurate, and it is simpler to manipulate when conducting delicate operations such as sniping and targeting.
The Fantech Aria, which costs less than $80, is presently one of the most underrated and finest budget gaming mice on the market. It features a high-precision optical sensor, customizable RGB illumination, and six programmable controls, making it an excellent choice for budget-conscious gamers who do not wish to sacrifice performance.
Additionally, its ergonomic design allows for extended gaming sessions without discomfort.
Visually, it resembles a larger Razer Orochi with enhanced features, and despite its affordable price, its quality is not compromised.
Durable construction and smooth-gliding feet also contribute to the mouse's overall value. Its plug-and-play functionality makes it simple to set up and begin using immediately, making it an ideal choice for novice gamers or those who prefer a straightforward configuration.
A set of PTFE Mouse Skates, a set of anti-step supports for the top and sides of the mouse, a paracord charging cable, and a sturdy rear cover for the mouse are included in the box of this pink gaming mouse.
These additional accessories enhance the user experience by providing customization options and protecting the mouse.
The PTFE Mouse Skates and anti-slip handles enable smoother movement and improved traction, while the paracord charging cable is more resilient than conventional cables.
The footprint of the Fantech Aria XD7, also known as "egg shape," is shorter and wider, making it more suitable for finger gripping. On the left side of the pink gaming mouse are two additional controls, the Aria logo, and a Type C connection capsule.
On the rear of this pink gaming mouse is a PixArt PMW3395 sensor, making the Fantech Aria one of the most affordable mice with this sensor. The PixArt PMW3395 sensor offers accurate and precise monitoring, making it an ideal gaming peripheral.
This pink gaming mouse's Pixar 3395 sensor has a sensor activity range of 50 to 26,000 DPI and 650 IPS. In addition, the wired model features 50 g of acceleration and a polling rate of 1,000 hertz.
The toggle mechanism beneath the mouse allows users to transition between Bluetooth-tethered and 2.4-gigahertz modes. This feature allows users to swap between modes without having to disconnect the adapter. Additionally, this component contains the Bluetooth coupling mechanism and the DPI switch.
The Fantech Aria XD7 mouse weighs only 59 grammes, resulting in a reduced battery that lasts approximately 50 hours before needing to be recharged. However, the charging time is only one hour.
This pink gaming mouse features a step TTC gold scroll wheel, which provides enhanced tactile feedback during gameplay. The bottom PTFE blades are also excellent, as they glide quite smoothly on the desk mat.
The Fantech Aria is customizable by downloading software from the company's website. In addition, users can adjust the GPI and the colour to which it corresponds, the cursor polling rate, the RGB parameters, and the LOD.
Through the upgrade, users of this pink gaming mouse can add new macros or document them in the macros pane.
Ultimately, the Fantech Aria XD7 is an excellent pink gaming mouse with excellent modular customizability and a fantastic price. It features an extremely lightweight design that appeals to a wide audience, but at the expense of reduced battery life.
5.
Logitech G Pro X Superlight
The Logitech G Pro X Superlight is one of the finest wireless gaming mice and is considered the best pink gaming mouse on the market by many. With this, Logitech was able to retain the previous model's superb ergonomics by reducing its weight to just 63 grams while enhancing its performance.
Unfortunately, left-handed individuals are relegated to the sidelines, and Logitech's circa 150 USD price tag alienates customers somewhat in comparison to other competing models, hence its low ranking.
As potent as the G Pro Wireless, the G Pro X Superlight gaming mouse preserves the necessities for record-setting lightness.
At first glance, the Pro X Superlight pink gaming mouse is merely a descendant of the Pro Wireless, which received worldwide acclaim in 2018.
However, Logitech has redesigned one of its reference models in the most beautiful way: it has reduced weight, improved glide, increased performance, and maintained comfort.
The pricing is undoubtedly steep, but after using this Pro X Superlight pink gaming mouse, most users will find all other versions excessively heavy.
Correction of the weight, major improvement in the glide, and a new unassailable sensor give the Pro X Superlight pink gaming mouse high marks for pointer control and comfort in the hand.
Despite the decrease in material, the normal Logitech production excellence is present, and the wireless connection continues to be a model of reliability for the brand's customers.
The German Roccat Kone Pure Ultra pink gaming mouse is a variant of the renowned small hand artefact that integrates lightweight components to reduce the weight to 66g, which is already the utmost degree of mouse weight.
This pink gaming mouse is outfitted with an Owl-Eye optical sensor that provides precise and responsive tracking, making it an excellent option for gamers who place a premium on accuracy.
This product is a right-handed mouse with a skin-friendly and comfortable coating designed for small hands.
The Roccat Kone Pure Ultra is also equipped with a potent ARM Cortex-M0 48MHz processor that ensures swift and fluid movements and a maximum DPI of 16,000 that can be adjusted to meet the requirements of different gamers.
There are two side controls on the left side of this pink gaming mouse, and the thumb grasp is designed with a depression to ensure a very comfortable hold.
In addition, the Roccat Kone Pure Ultra features RGB illumination that can be customised to add a touch of individuality to your gaming setup.
The mouse also includes Roccat's Swarm software, which enables users to customise button functions, create macros, and modify settings.
This driver enables precise customising of the mouse's DPI, button assignment, key value, navigation distance, double-click speed, illumination mode, and other parameters.
On the underside of the mouse are two large foot decals, which, due to their size, can better eradicate the interference caused by an irregular desktop and reduce the cursor's movement during use.
In addition, this pink gaming mouse is constructed from sturdy materials that can withstand heavy use, and its lightweight design makes it simple to manoeuvre during intense gaming sessions.
This gaming mouse's sophisticated features and customizability make it an excellent purchase for competitive gamers seeking to enhance their performance.
In addition, the mouse's ergonomic design provides a comfortable hold for extended gaming sessions, thereby minimising the possibility of hand fatigue or discomfort.
It enables precise tracking, has a 50 G maximal acceleration, and a 50 million click-resistant switch of the highest quality.
It is a versatile option for gamers of all skill levels due to its customisable RGB illumination and control architecture.
The mouse also has a 1.8-metre braided cable that is flexible and resilient, allowing for seamless movement and reducing the likelihood of entanglement.
The Kone Pure Ultra has a maximal return rate of 1000 hertz, which is commensurate with the requirements of a "performance-level" gaming mouse.
In conclusion, the practical and exquisite shape design of the Roccat Kone Pure pink gaming mouse provides a very good grasp, and the light weight reduces a great deal of burden and fatigue during daily, ultra-long use.
This makes it appropriate for a variety of gaming categories, including fast-paced shooters and strategy games requiring precise movements.
Ultimately, the Roccat Kone Pure Ultra Lightweight Mouse is a top-tier pink gaming mouse offering flair and substance for demanding gamers.