How to locate and track someone in Nigeria with phone number and GPS
Did you know you can track a person with just their phone number? Discover 7 ways to locate someone in Nigeria with ease.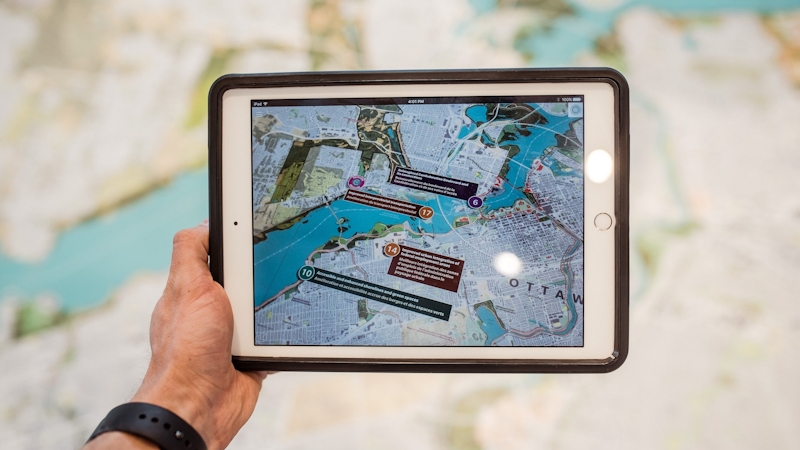 Was your phone stolen, or do you want to track a family member's location? This article discusses six methods to locate someone in Nigeria.
Everyone has their own motivations for tracking a phone number's whereabouts:
To guarantee the safety of their children, Nigerian parents may like to know their approximate whereabouts.
On the other hand, tracking a spouse's whereabouts gives partners who suspect adultery some peace of mind and sanity.
Occasionally, some businesses may choose to track an employee's location by phone number to ensure that their personnel are doing their duties in the field.
Nevertheless, regardless of the reason for monitoring a specific individual, contemporary technology allows you to locate anybody in Nigeria by phone number or GPS using straightforward procedures.
There are many applications or methods that discuss how to locate a person by phone number, but the majority of these methods require that the person you wish to monitor be aware that they are being monitored.
Below are seven methods to track and locate someone in Nigeria with their phone number, GPS, or application without their knowledge:
IP grabbing, despite being unlawful in some countries, remains the most effective way to locate and track a phone number in Nigeria.
It functions by generating a link that can be sent via social media or social engineering techniques to obtain the IP address of the target immediately.
Once this link is selected, users will be able to analyse certain data that provides information about the origin of the click, such as the 
IP address of the device from which the link was clicked.
State and national origin.
The user agent used by the user to determine which web browser the link was selected from.
Internet provider.
The device from which the penetration originated (computer, smartphone, or tablet).
Operating system.
Device battery capacity (if battery-powered). 
The orientation of the device, etc. 
IP Logger and Grabify are the most efficient IP grabbers to track and locate someone in Nigeria. 
In general, these types of connections are nothing exceptional, as they are registered by every web page that is visited. It is a standard function utilised for both traffic analysis and page security control.
This method is most effective for tracking and locating someone in Nigeria if a photo or document is uploaded to a cloud storage service like Google Drive or Dropbox to mask any suspicion and serve as an enticement. 
Thus, the link to the file to be downloaded will be routed through an IP tracker, resulting in a new link.
This new link will likely send off alarm sirens for the target, so it is best to pass it through a link shortener such as Bitly or specialised URLs provided by the IP Grabber.
Finally, the target will be sent the shortened link, and when they click on it, their IP address will be recorded by the tracker.
Thus, if the other party claims to reside in Lagos, the wealthiest state in Nigeria, but their IP address corresponds to a device in Yobe, Nigeria's poorest state, it becomes evident that they have provided fraudulent information.
It should be noted that this method of tracking someone in Nigeria is not foolproof; if the individual uses a VPN connection or something similar to hide their location, the IP grabber will be of little use.
Radio masts are pivotal when tracking with phone number in Nigeria
There are several viable methods for locating a person in Nigeria by phone number, with the most efficient being:
Installing a software or application on the mobile device on which the phone number is to be tracked.
Locating a person using Google by searching in quotation marks. e.g.: "07012345678".
Retrieving a wealth of information about someone is possible by searching a person's phone number on social networking sites like Twitter and Facebook. 
Locating through the Truecaller programme, which has a large database of phone numbers supplemented by personal information such as photos and website URLs of the individual you are seeking.
Searching the number on Nairaland.
Caller Name (CNAM) lookup is a unique method that utilises search tools to locate a person in Nigeria. These tools enable you to view the location of a person based on their phone number, as well as any associated data, such as the owner's name and the city in which they reside.
However, CNAM charges a nominal price for access to this information.
In addition, one of the downsides of this method for locating someone in Nigeria by phone number is that it is not possible to locate the individual if they are using a CNAM blocker since this function conceals their identity.
Find My Device enables remote phone tracking. It is a component of Google Play Protect that safeguards your phone against harmful applications and illegal access. However, only Android 4.0 and later are supported.
This application's primary use is to locate a lost phone, however it may also be used to track a phone that is not missing. Simply follow the instructions below. 
How to locate someone in Nigeria using Find My Device
Locate Find My Device on the Google Play Store by searching for it.
Click on the first search result and install it, or go to the Find My Device website and download it from there.
Sign in to Find My Device using the Google account you want to utilise the service with, or create your own Google Account, after installation.
In order to provide the website access to the application, you must ensure that your mobile device is connected to the Internet.
You may now monitor your phone and use extra capabilities such as remote lockout and data deletion.
Top Tip
If you are searching for a person in a confined space, you will need to switch to indoor maps for more precision. On the mobile lock screen, users may also successfully wipe or lock the device with personalised messages and numbers.
Find My iPhone functions identically to Find My Device, however instead of being compatible with Android, it works flawlessly for iPhone users. As long as your mobile device is linked to the internet, you can trace its position and even lock or delete its contents. Find my iPhone comes pre-installed in iOS.
How to locate someone in Nigeria using Find My iPhone
Go to the settings menu.
At the top, tap your name and Apple ID.
Tap on iCloud.
To enable Find My iPhone, choose the option and turn it on.
You can now track your phone via iCloud.com or by signing into your iCloud account from any iPhone, iPad, or iPod Touch.
Spyera is an application that allows you to track a phone number and monitor the phone's behaviour.
You must first purchase a licence for the app before installing it on your phone. 
This programme is also quite simple to use; all you need to do is download it, log into your control panel, and begin monitoring any mobile device you like.
Among its attributes are:
utilises GPS to locate individuals, and if GPS is off, WI-Fi.
monitors incoming and outgoing phone calls and displays the caller's name without the need for additional software.
includes the caller's name and the length of each call.
permits both direct listening and recording of phone conversations.
notifies you when the target phone makes a call, allowing you to record and listen to the conversation.
captures the surrounding noises as though you were sitting in the same location as the phone.
enables you to watch a huge number of social media, particularly the chat function of programmes such as WhatsApp, Facebook, Snapchat, etc.
compatible with all platforms, including Android, iOS, Windows PC, and Mac OS.
This method of locating someone in Nigeria is often used while searching for a lost or stolen phone, since it is required by the security centre or telecom provider that will trace your phone once it has been stolen. 
This tracking method depends on monitoring a 15-digit number known as the IMEI which is an acronym for "International Mobile Equipment Identity."
How to track someone in Nigeria using IMEI
Simply download the IMEI Tracker application from either the Google Play Store or the iPhone App Store.
Upon creating an account on the application, enter the IMEI number of the phone you want to trace.
The programme will begin looking for the phone and provide you with its position.
How to determine an individual's IMEI number
Go to the settings menu.
After clicking General, go to About.
Scroll down to see your IMEI number.
Alternatively, you may call *#06# from your phone to see the IMEI.