Best Twitter porn: How Musk is building the TikTok for porn
Looking for the best Twitter porn is far from easy. To address this, Elon Musk is secretly developing a game changer in the adult industry, Tiktok for porn.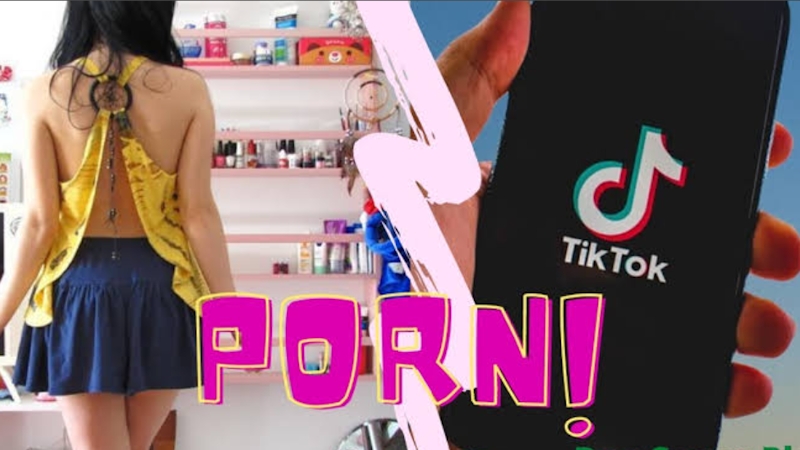 "What is the best Twitter porn account?" "Is there a TikTok for porn?" There are over 5 billion internet users worldwide, and each day they search the web for anything from mundane instructions such as "how to pick a chair" to more complex inquiries such as "how to make money online."
Nevertheless, despite internet users' many different search patterns, one trend stands out: an insatiable, universal craving for pornographic material.
Today, even with the search engine's strict monitoring in the form of censored search suggestions, 25% of Google queries now involve x-rated material.
Despite amassing 25% of queries, Google offers no suggestions for x-rated search terms
In fact, in every country in the world, from the extremely repressive North Korean regime to the religiously conservative Arab world to the morally conscious African continent, at least one pornography site ranks among the top ten most visited sites, even though only 4 per cent of websites worldwide contain pornographic content.
In actuality, pornography has infiltrated every aspect of our lives in the twenty-first century, with even children's programming including pornographic imagery. And even social media is not immune, with several searches for TikTok for porn, the x-rated counterpart of the most popular short-video sharing tool in the business.
TikTok for Porn
This article sparingly uses the phrase "Twitter's TikTok for porn" to indicate an x-rated short video service modelled after TikTok. This is only for reference and does not indicate a hierarchal distinction.
Despite the efforts of industry heavyweights like Instagram, TikTok, WeChat, and Facebook to censor pornographic content, this barrier has regular breaches.
Twitter is one of the few social media platforms that have embraced pornographic material and its peculiarities, with its previous owner Jack maintaining a dogged stance allowing users to post and view pornography at their discretion.
This policy has been unaffected by the swath of changes brought about by Elon Musk, who appears to be advancing and capitalising on this concept of contemporary entertainment by developing his version of ByteDance's popular app: TikTok for porn.
Despite its popularity among the elite, Twitter's main drawback was its difficulty in navigation, with the company admitting in a 2017 advertisement that its site might be challenging for the average internet user to navigate. 
Now Elon Musk's Twitter looks to be adapting to mainstream demands.
What is Twitter's TikTok for porn, and how can it be accessed?
Under Elon Musk, Twitter now includes a feature that converts the site from a text-based to a non-stop video-only paradigm, enabling users to binge-watch videos seamlessly. This model is the optimal choice for people seeking a pornographic video site in the style of TikTok.
Twitter now features a non-stop video-only mode similar to TikTok's
Since the algorithm is yet to be refined, porn on Twitter will coexist with general mainstream content such as sports and entertainment, resulting in a lack of fluidity compared to TikTok's extremely clever AI.
This is the case because Twitter's AI promotes videos based on a person's followers, as opposed to recommending content based on similarities to what the user has viewed or liked.
As a result, users who follow some of the best Twitter porn accounts will have the best TikTok for porn experience because the algorithm will use this information to generate more accurate suggestions.
To access Twitter's TikTok for Porn function, users must first prevent Twitter from hiding "sensitive content," which includes gore.
Additionally, the user must convert from text to video mode to access Twitter's TikTok for porn via the search menu. To enter Twitter video mode, the user clicks the content as though to browse comments, and then plays the video here rather than in the search menu. The website will subsequently migrate automatically to a video-only model.
Twitter's TikTok for porn function was only tested for the mobile web version and is currently unavailable on desktop.
How would a TikTok for porn affect Twitter?
Similar to how the rise of TikTok transformed the video-sharing sector, the rise of Twitter will revitalize the increasingly difficult-to-monetize porn industry.
As seen by his plan for Twitter verification badges, Elon Musk is anxious for money streams, making a TikTok-style pornographic site quite probable. The probability further increases given the billionaire's liberal attitude toward freedom of speech and expression.
Even without Elon Musk's desperation, Twitter has become a platform begging for innovation to break past its growth plateau in recent years.
Between 2017 and 2022, the social media platform's user base increased by less than 250 million, the lowest growth rate among social media industry leaders.
Therefore, if Twitter is successful in this area, it will take a major stride towards becoming the "everything app" that Elon Musk envisions for the platform, although a far more libertarian one than its totalitarian counterpart, WeChat.
Advertisers will be the first to distance themselves from Twitter if this feature gets more purposeful since most businesses would feel uncomfortable sharing promotional space with pornographic material.
However, this is a triumph for Twitter, or at least Elon Musk's Twitter, since the CEO of Tesla has been outspoken about transitioning Twitter away from advertisements, its major income source, and toward subscriptions. And few things incite the need for subscriptions better than "forbidden fruits."
Operating an OnlyFans-styled section of Twitter and selling membership packages laden with adult material perks would not only be a game-changer for the business but would also appeal to a very broad age demographic since porn is not restricted to a single age group.
However, the cons appear too significant to overlook.
Monetizing pornography might be a step too far, with severe consequences such as government restrictions or bans quite probable.
On the other side, this might be the last straw for Twitter's elites, who are already disgruntled with Musk's business management and may find a compelling cause to abandon ship en masse.
Whether porn on Twitter based on the TikTok model will be abandoned in the present beta stage or developed into a full-fledged feature of the infamous Twitter Blue is unknown.
However, as a result of Elon Musk's erratic and enigmatic tendencies, there is a growing belief that if there is an answer to the much-clamoured TikTok for porn, it exists on Twitter.