What Devices can You use to watch Netflix?
What devices do you use to surf on Netflix? You will be amazed at some awesome devices that can give you the best feeling while watching on Netflix.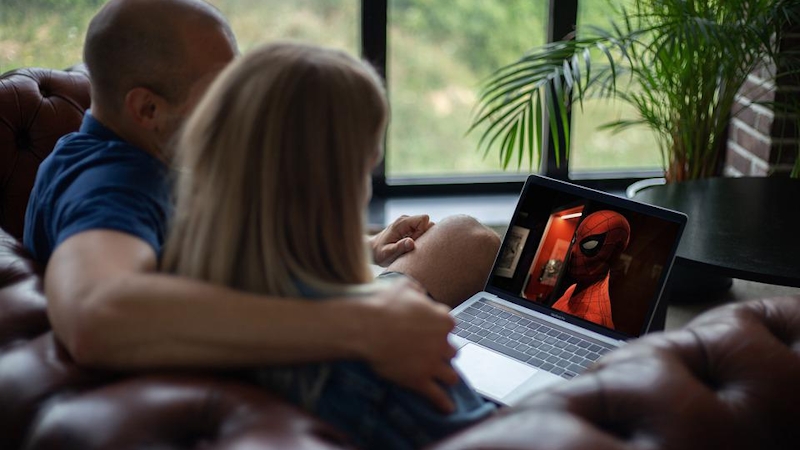 Can you not imagine your weekends without watching movies or new TV series? For your comfort, you can enjoy browsing while staying directly at your home.
As one of the most widespread and chosen streaming services, Netflix allows users to browse online content from anywhere, utilising a device only. Let's consider these devices with which you can watch your favourite shows and other content.
List of Devices for Streaming Netflix
Nowadays, we live in the century of development of modern technologies. These techs simplify the lives of people in various spheres. Thus, for example, ordinary users can forget about spending time and money on the road to the cinema and browse a new film or cartoon from home or anywhere with a stable internet connection.
With a single device only, it becomes possible to browse Netflix or the content of other streaming platforms. However, there is no need to forget that Netflix content can be restricted in your country.
This is where the best VPN for Netflix will be handy for you. With VeePN, you will be able to get access to any desired movies, cartoons, and TV series with ease.
How does VPN function? Everything is simple, Netflix VPN hides your location so you can browse content from any part of the globe. Moreover, hiding your IP, a VPN increases your online security and protects you from cybercriminals and hackers.
Thus, avoiding geo limitations, you can pick up your subscription plan on Netflix and start browsing its content. To do this, you should have one of the devices discussed below.
1.
Smart TV
Being a television set, a Smart TV can boast built-in Internet and networking abilities. It usually presents users with a broad spectrum of online content, from apps to streaming video.
As you may guess, a Smart TV enables users to browse and watch Netflix content on a television set without utilising other devices.
Still, one should pay more for Smart TVs than for other variants. In a situation where you have no idea how to make use of a Smart TV, or you lost the manual, perform the next actions:
Connect the device on which the user possesses their Netflix account to the television set with the assistance of an HDMI cord.
Type in your data for entering your Netflix account.
Search for the required Netflix content within the application or website with the assistance of a TV remote control.
As one can see, browsing Netflix on Smart TVs is simple. The best part is that you can gather with the whole family or company of friends and enjoy cozily interesting content together.
2.
Smartphones and Tablets
While Smart TVs may not be affordable financially for some users, there is the possibility to watch your favourite shows and other content from your smartphone or tablet.
What's more, you can browse Netflix on your television set by tying your account with a smartphone or tablet. For this, follow the next steps:
Make sure you utilise the same Wi-Fi network as your Smart TV.
Find the Netflix application on your smartphone or tablet and open it. If it is necessary, log in.
As soon as the connection is established, you can browse content immediately.
One of the conveniences of smartphones and tablets is that they allow users to browse selected movies, TV series, shows, etc., directly from them or on the big screen.
If you are a committed gamer, you will be excited after you know that you cannot only play games via your gaming console but also watch Netflix content.
Thus, if you are an owner of Xbox One, Wii U, Nintendo 3DS, Playstation 4, or Wii video-game console, you can browse Netflix movies, shows, and TV series on your television set. Let's sort out how it functions:
Check that you utilise the same Wi-Fi connection as your console and television.
Turn on your console; then find the Playstation Store, Nintendo eShop, or Xbox Marketplace and navigate there.
Find "Netflix" and set the corresponding application.
Enter your Netflix account from the website or application.
Watching your favourite shows and other content via a gaming console is as easy as via Smart TV. To avoid difficulties while watching, do not forget to install Netflix VPN.
4.
Apple TV
Previously, Apple TV was the only media streaming device that enabled Apple users to get access to Netflix on their television sets. Luckily, nowadays, few other methods appear:
 Ensure the Wi-Fi network of your television and Apple TV device is the same.
 Install the Netflix application on your iOS device. For this, press "Get", and after that ", Install".
Launch the Netflix application. If it is necessary, log in.
To start browsing Netflix content on your television set, these actions should be performed.
Let's imagine you pick up your subscription plan on Netflix and are ready to start enjoying its content. But you are not sure what devices will be handy for this.
Netflix can function on a broad range of devices. To save time, we gathered devices in the list mentioned above, with the assistance of which you can stream Netflix easily.