List of all 50 federal universities in Nigeria (ranked best to worst)
You have completed your postsecondary exams and are preparing to enrol in a federal university. Discover the best federal universities in Nigeria 2023.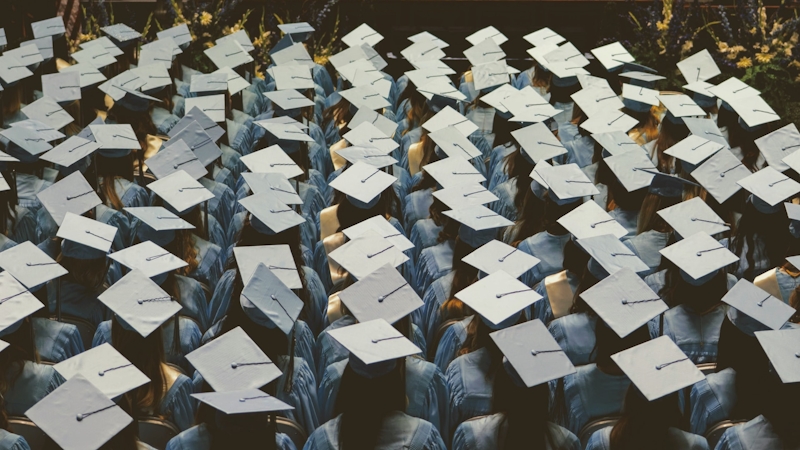 Due to their affordability, federal universities are Nigeria's most popular and best tertiary educational institutions. However, with scores of federal universities in Nigeria, many want to know not just which are the most rigorous academically, but also which are the most affordable and safest, and if federal universities are superior to their state counterparts.
This post ranks all federal universities in Nigeria from best to worst while reviewing some frequently asked questions about federal universities.
Which is the cheapest federal university in Nigeria?
The Nigeria Police Academy, a federal institution, is the cheapest university in Nigeria since its tuition costs are free.
Some Nigeria Police Academy students get compensated for enrolling in the school, making it a popular option for the impoverished Nigerian populace.
Is Federal University better than a state university?
The distinction between federal and state universities is that federal universities are maintained by the federal government via the Ministry of Education, whereas state universities are supported by the states in which they are situated. As a result, federal institutions get better financing than their state counterparts.
State universities have much higher tuition fees than federal universities and are considerably more costly for non-natives of the state.
Having campuses in more than one state, which is not feasible for state universities, is a distinct asset of federal universities. As mentioned above, the federal government maintains and distributes federal universities among all Nigerian states, with at least one in each.
In Nigeria, federal universities have a greater reputation, so a federal degree is more distinguished than a state university degree.
Federal universities in Nigeria offer the greatest academics and attract the most talented students. In addition, diverse cultures, languages, and religions are present in federal universities, thereby training students for the ideal life.
In terms of admissions and appointments, federal universities are intended to promote national character, which is seldom seen at state universities. In a typical federal university, you will find students and faculty from areas other than the institution's location.
In addition, entrance to a federal university is substantially more difficult than admission to a state university, resulting in a degree with, by all accounts, much more value. This enhances the reputation of federal universities compared to state universities.
In conclusion, federal universities tend to have higher standards, employ more professors, enrol more students and are ranked higher by employment organisations than state universities, opening the doors to Nigeria's highest paying jobs.
Which state has the most federal universities?
Kaduna is the state with the most federal universities in Nigeria. Three federal universities are spread over the 46,053 km² land mass, the fourth largest in Nigeria, namely:
Ahmadu Bello University (ABU)
Nigerian Defence Academy
Air Force Institute of Technology
Which universities are not under ASUU?
Private universities are not under the aegis of ASUU. The Academic Staff Union of Institutions, or ASUU, governs all public universities, whether federal or state. As a result, all public universities in Nigeria are susceptible to the sporadic strikes that have plagued academic institutions for decades.
However, it is common knowledge that public universities, under the state government's direction, can avoid similar strikes via successful discussions.
In 2022, state institutions like LASU, DELSU, LASUSTECH, and LASUED withdrew from the devastating ASUU year-long strike.
Contrary to erroneous information on the Internet, DELSU is affiliated with ASUU.
Are federal universities cheaper than state universities?
Due to increased support from federal government agencies, federal institutions are more affordable than state universities. Some federally-run universities even go so far as to offer free education. 
How many federal universities are in Nigeria??
As of 2023, there are 50 registered federal universities in Nigeria.
Do federal universities pay tuition fees?
Yes, all students in federal universities are required to pay tuition. However, tuition fees in federal universities are cheap since the Nigerian government subsidises a portion of the cost of education at federal institutions.
Which university is the safest in Nigeria?
The majority of private universities are usually safe. Private universities are safer than public universities since they are often more residential and have less contact with their host towns.
In addition, functioning CCTV networks are available in private universities, which can only aid in preventing the illegal violations that afflict state and federal universities.
Universities whose entrances are not immediately linked to roadways are also often safer. Typically, smaller universities are safer than bigger ones because operatives can easily distinguish between students and outsiders.