BB Titans: All 20 Nigerian, South African housemates and things to expect
It's officially BB Titans season! With the unveiling of BB Titans housemates on Sunday, everyone is pumped on the premium content that awaits us all. Who will win the $100,000 prize? This and many more questions taper on as we draw highlights and predictions for BB Titans show.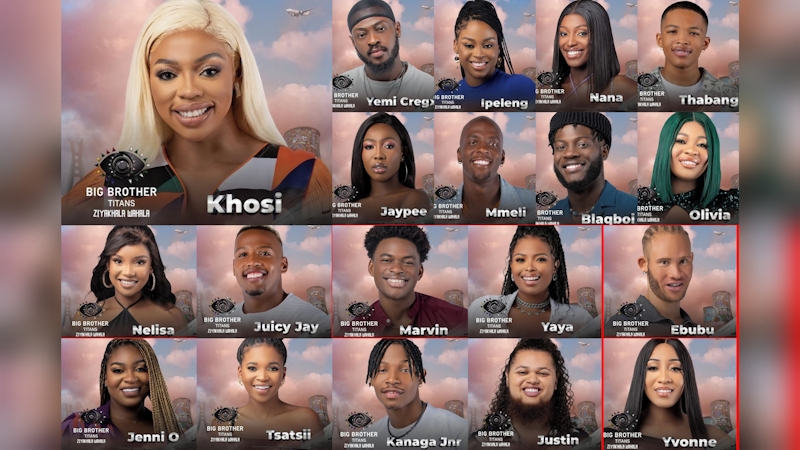 On Sunday, January 15, 2023, the much anticipated season of Africa's no.1 reality show, Big Brother Africa, aka Big Brother Titans, aired on DSTV by 7pm.
The show sees Nigeria and South Africa collaborate for the first time to bring contestants from both countries into the same house.
Hosted in Johannesburg, South Africa, Ebuka Uchendu and South Africa's Lawrence Maleka are joint presenters of the show.
The duo opened the show by introducing all 20 South African and Nigerian housemates:
•Khosi
•Nelisa
•Mmeli
•Ipeleng
•Thabang
•Yaya
•Khehla
•Tsatii
•Justin
• Blaqboy
• Nana
•Marven
•Jaypee
•Ebubu
•Jenni O
•Kanaga
• Yvonne.
During the show, Ebuka relayed a message from the Independent National Electoral Commission educating Nigerians on collecting their permanent voter's cards.
There was also a lovely display of the expansive and well-designed house the contestants will call home for the next 72 days.
This year the show's winner will go home with $100,000 , and others will win mouth-watering prizes and gifts.
Despite initial worries about BB Titans distracting the youths from the election, the show has dominated conversations on Twitter.
BB Titans will share similarities with previous BBNaija shows, from diary sessions, tasks and other activities. However, there will be no bath hours so as to reduce the level of nudity on the show. Big Brother Titans sure promise a lot of theatrics and fun.
What to expect from BB Titans
Clash of culture/ Cultural shocks
With the fusion of South Africans and Nigerians in one house, there is bound to be chaos! The clash of cultures will stem from food, topics of interest, language and overall interactions. No doubt, that is why BB Titans have two presenters. The conversations on Twitter have already warned South African viewers to make comments in simple English.
Love triangles
Every Big Brother show has its peculiarities, but the event of catching feelings and love triangles are a constant. There is no way 20 housemates will not get involved with each other romantically. The odds of a serious beef ensuing from such events are almost inevitable. The South African female housemates exude confidence and obvious interest in Nigerian men.
Cliques, fights and drama
From the unveiling live show of BB Titans and calibre of housemates, this year is unique. From their attitude and outlook to life to their sense of humour, BB Titan housemates will serve premium content.
Every week will be laced with drama, fights and friendship cliques. Although unpopular opinion claims that the Nigerian female housemates are not as good-looking as their South African counterparts, the level of drive from both parties will see a healthy dose of competitiveness.
Although the above predictions for BB Titans are not set in stone, Clacified keeps its fingers crossed as we watch out for all the scenarios to play out.