8 Medicare mistakes that could cost You
Access to Medicare comes with many benefits in health care provision; these benefits could be short-lived if the necessary precautions are not taken.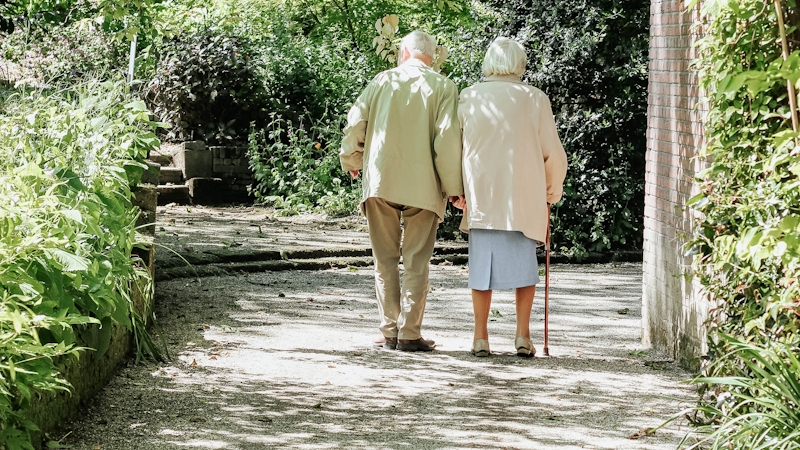 The senior age comes with surprising health challenges and medical expenses. Medicare will help you cover most of these costs as long as you make the right choice at age 65.
The rules for this federal health insurance can be complicated, and failure to understand them can cost you extra.
The registration deadlines are critical, and you don't want to be overburdened with penalties or miss a substantial tax break.
Understanding how the enrollment works and the available options can help you avoid committing these eight blunders, as listed below:
1.
Missing the initial enrollment period
You have seven months to complete the initial application, from the day you turn 64 years and nine months up to the end of the third month after reaching age 65.
Failure to sign up for Medicare at the right time attracts late registration penalties that you must pay as long as you live. Take advantage of the annual enrollment season, i.e., 15th October – 7th December.
It is also the best time to get new coverage, according to ClearmatchMedicare. Otherwise, you'll have to wait till next year.
The only exception is for the beneficiaries of Medicare Advantage (MA Plan or Part C). They are allowed to modify their options from 1st January to 31st March.
2.
Being unaware of late enrollment penalties
Every year you postpone registering for Part B, you'll incur a 10% higher monthly premium. But you will be exempted from this fine if you have health insurance through your Employer or during a special enrollment period.
As for the Part D plan, which covers prescriptions, you are charged an extra 1% every year you delay submitting the initial application. You won't pay the penalty if you prove that your drug insurance is as good as Medicare Part D.
These fines last a lifetime, but you may enroll in Extra Help Program to save on out-of-pocket costs.
3.
Forgetting to research health care providers and network type
Knowing the type of network and what health care providers accept Medicare patients is crucial.
The original coverage allows you to consult any health professional and medical institution as long as they are enrolled in the program.
A referral is not necessary when receiving treatment from a specialist, nor is a primary care doctor.
However, the MA Plans are more complex, and you must pick a network type from Private Free-For Service, Health Maintenance Organization, or Preferred Provider Organization.
Senior citizens are advised to avoid mising the inital enrollment period for Medicare.
The original plan (A and B) is accompanied by a prescription drug plan (D) and Medigap plan. Then there's the MA, a less expensive option that also encompasses Part D.
Each alternative is unique, and your choice depends on your health status or medical needs.
If you don't want to be restricted on which hospital or specialist to receive treatment from, sign up for the original coverage but be ready to stretch your budget in monthly premiums.
Fortunately, you can switch to either option if you change your mind.
5.
Neglecting Part B premiums
If you are still employed past 65 years, you might postpone your Social Security benefits since you have a regular salary. Medicare doesn't deduct Part B premium from your income but sends quarterly invoices through Social Security instead.
If you forget to check your mail, you'll end up ignoring this bill, and the aftermath can be disturbing. If Social Security abolishes your coverage due to non-payment, they'll communicate with the Medigap carrier to have your plan canceled.
This means you will have to pay for surgeries, lab tests, doctor appointments, and medical equipment with your own money.
6.
Failure to evaluate the plan before 1st January
Unless you want to change your choices, MA Plans and Part D automatically renew each new year. While this may look like an easy way out, it is not the best decision in most cases.
Since insurance companies review these programs yearly, they could change how much you will pay in premium, coinsurance, and copayment.
Do not assume that the policy is constant or let it renew automatically on 1st January before you conduct an evaluation. See what else has been added in your area and compare premiums and costs for your regular prescriptions.
7.
Overlooking out-of-pocket expenses
A comprehensive health insurance plan covers the majority of your health care bills. But it is good to have a contingency plan for other payments that will not be reimbursed by insurance.
Expect to pay a significant premium for Part A, MA Plans, and Part D. You are also responsible for annual deductibles, copayments, and coinsurance.
8.
Not confirming the end of your Employer's health insurance coverage
If you don't notify Medicare that your employer coverage is over after quitting your job, you might be in for several disapprovals. Let the insurance provider know whether or not they are your primary option.
If your former employer fails to send a notification that you are no longer working there, it is up to you to do so.
The last thing you want is a misunderstanding and denial of claims because your medical bills are supposedly meant to go to the employer's insurance. A simple call to clarify your employment status could save you such headaches.
When you are a beneficiary of Social Security benefits, your enrollment in Part A and B is automatic as soon as you reach the age of 65.
But you can skip Part B and sign up afterward if your health or your marriage partner's is covered by current employment. Without a retirement income plan, you must register as soon as you're 65.
The enrollment for Part A is free, and you can do it online, so there is no excuse for missing a deadline. Remember that you can file an appeal if you don't agree with the payment plan or coverage granted.
Get as much information as possible from your primary health care provider and request a prompt response if you have a health issue that cannot wait too long for a decision.
While the above eight mistakes can hurt your finances, assuming you don't need a national health insurance program is the worst. So, make Medicare a top priority as you approach the eligibility age.