England, Wales rivalry resurfaces ahead of World Cup clash
The English-Welsh rivalry has resurfaced as the two neighboring countries prepare to face each other in the 2022 FIFA World Cup in Qatar.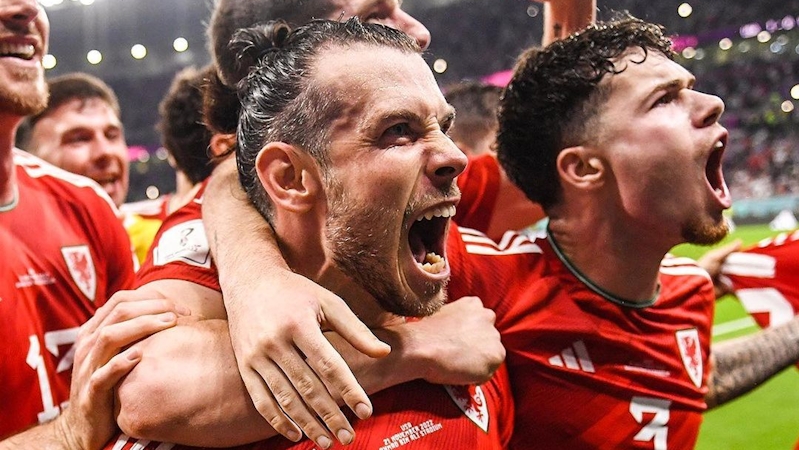 England are set to face Wales tonight in their final group-stage match of the 2022 FIFA World Cup, reviving the age-long rivalry between the two British nations.
Ahead of the match that will take place at 8:00 p.m. at Ahmed bin Ali Stadium, Wales forward Sorba Thomas has declared that his side is not afraid of England, one of the tournament favorites, and are prepared to knock them out of the tournament.
"We don't fear England; we never have. Whether that is football, rugby, whatever... we don't fear England," Sorba Thomas said in an interview.
Following his statements, England head coach Gareth Southgate stated that his team is focusing on normal pre-game preparation rather than rivalry.
Since the Wales National Assembly was created in 1999, their key decisions at Westminster are still made by the government of the United Kingdom, making them dependent on England in political matters.
In football, the Wales national team sees themself differently as an independent team. The Dragons' first-ever qualification to a European Championship tournament at Euro 2016 in France, where they reached their first-ever semi-final in a major tournament, inspired them to believe they are a team capable of wrecking havoc against any top team.
Gareth Bale has scored one goal in the 2022 FIFA World Cup
"Talks about how Euro 2016 gave us the confidence to say it is got nothing to do with England," said Laura McAllister, the former Wales international and sports governance.
"It was about saying we are a European nation in our own right. We are an independent football nation, even if we aren't an independent political country."
Wales' national team, who have only picked up one point in their last two games, appear confident of defeating England.
A win over England would bring Wales level with the Three Lions, who have garnered four points from their last two group-stage matches.
Wales' last match against England was in Euro 2016 when the three lions defeated them 2-1, and they hope to stop them this time to secure qualification for the next round.
Wales captain Gareth Bale is one player the England national team will be cautious of due to his incredible ability.