Elon Musk's Twitter: 7 incoming changes that will change your future forever
Elon Musk's Twitter is touted as the most significant technical innovation of the decade. Here are seven new alterations that will impact your life.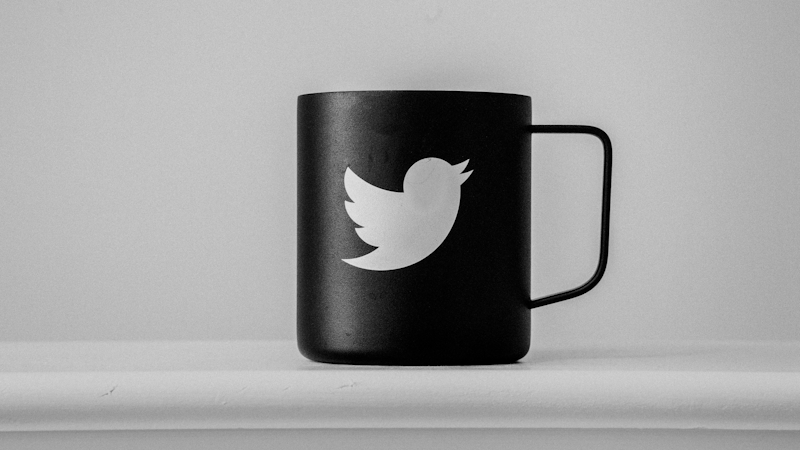 After months of wrangling, Elon Musk has officially purchased Twitter for $44 billion. The deal was concluded at the original offer, which Musk only accepted after threats of legal action from Twitter ex-shareholders.
"Twitter has extraordinary potential," said the world's wealthiest individual in a letter to the board of directors, adding, "I will unlock it."
With the acquisition of the 15th most popular social network by the world's richest man, here are seven significant changes to anticipate on Elon Musk's Twitter:
1.
App X - The all-encompassing app
The world's wealthiest man has said in tweets and text messages to investors that he wants Elon Musk's Twitter to become an "everything app" where users can perform everyday functions, including encrypted chat, peer-to-peer payments, e-commerce purchasing, and social networking.
To understand what he means, we must recall Elon Musk's June discussion with Twitter staff, during which he clarified that the platform should do everything necessary to expand its user base.
Twitter has less than 400 million users globally despite being 10 years older than TikTok, which has 755 million users.
Twitter's numbers are even more inadequate when compared to services like WeChat, which Musk explicitly pointed to since it has grown indispensable to Chinese residents.
"There's no WeChat equivalent outside of China. You live on WeChat in China. If we can recreate that with Twitter, we'll be a great success," Elon Musk told Twitter staff. 
WeChat's combination of vast functions has resulted in its everyday use by 1,2 billion people, to the point that the transmission of messages and videos is now a mere microcosm. 
In addition to being subject to the stringent surveillance of the Chinese government, WeChat users may purchase meals, pay bills, transfer money, seek medical appointments, and even deal with administrative processes.
WeChat is the super application that Elon Musk's Twitter aims to replicate with the enigmatic 'X.'
Elon Musk's Twitter is therefore touted to be a social network that hosts a variety of smaller networks, including Twitter itself, so that users may make payments, get information, access services, and make purchases without installing individual solutions.
X and Elon Musk
X is a common consonant in the billionaire's companies, as can be seen in Space X and Tesla Model X. Its origin in the Elon Musk world may be traced back to x.com, which ultimately transformed into what is today known as PayPal.
However, having seen a vast revenue potential in WhatsApp's two billion users, industry titans like Meta are trialling Musk's proposal.
As a consequence of a partnership with the e-commerce behemoth JioMart, the instant messaging service in September permitted users to make purchases in India.
Potential barriers
Uncertainty surrounds whether a super app similar to WeChat would gain popularity in the West in the style of Elon Musk's Twitter.
This may be challenging since the digital administrations of the majority of western nations continue to make erratic moves toward an accessible and standardized model.
2.
No more life bans + freedom of expression
In his first few hours as the head of Twitter, Elon Musk has made more freedom the cornerstone of his new strategy for the social network by tweeting, "the bird is freed," to celebrate his arrival.
"I invested in Twitter as I believe in its potential to be the platform for free speech around the globe, and I believe free speech is a societal imperative for a functioning democracy," Elon Musk said in April. 
Under this premise, the world's wealthiest man justified his April 14 takeover attempt for 100 per cent of the social network, of which he previously owned 9 per cent.
Musk claims Twitter's filtering is focused on politics and does not permit genuine public conversation of ideas.
And although the First Amendment of the Constitution permits private entrepreneurs to limit certain speech within their enterprises, Elon Musk's Twitter will aim to prevent voices from being drowned out.
Erected as a symbol of the right to free speech, Musk has been characterized as a strict "absolutist" of free speech, despite blocking many of his detractors on Twitter
Nonetheless, Elon Musk asserts that there should be no restrictions on speech beyond those imposed by national law. After announcing the buyout proposal, Musk laid bare this perspective in a TED Talk delivered on April 14.
Musk had polled his more than 83,3 million Twitter followers (at the time) about this in a survey on March 25.
"Free speech is essential to a functioning democracy.
"Do you believe Twitter rigorously adheres to this principle?" he asked, to which 29.6% responded affirmatively, and 70.4% responded negatively.
Musk cautioned in another tweet, "The consequences of this poll will be important. Please vote carefully." 
The return of Donald Trump and Kanye West
What would happen to some abusive or denialist tweets and Donald Trump's account on Elon Musk's Twitter? 
After the rioting in the Capitol, Twitter deactivated the profile of the former president of the United States on January 8, 2021, citing the danger of additional incitement to violence.
Elon Musk has said on several occasions that he disapproves of the permanent expulsion of users. He has previously criticized the ultimate ban of Donald Trump during the assault on the Capitol on January 6, 2021, deeming it an error.
It is thus conceivable that the former American president will be able to return to Twitter on Elon Musk's platform if he displays a wish to relocate his nearly 90 million followers.
Elon Musk might face similarly delicate situations, beginning with Kanye West's recent anti-Semitic rants, for which he was banned from Twitter.
Potential barriers
On the Twitter social networking platform, content moderators have attempted to restrict racism, misinformation, and insults. Experts fear that by unleashing the floodgates, Elon Musk's Twitter may pose a danger to newcomers.
In the onset of this reality, Musk has in recent posts displayed hints of ambivalence, as outlined in the excerpt below from his address to advertisers, which has since been deleted:
An excerpt from Elon Musk's takeover address on Twitter
In addition to upsetting staff who have worked on or supported initiatives to enhance content moderation on the site and undoing Twitter's accomplishments in promoting worthwhile conversations, Elon Musk also risks losing users at a time when the business has been battling to reverse its lacklustre growth.
It may also deter marketers concerned about their advertisements showing up alongside hazardous material. Although the billionaire has said that his bet on Elon Musk's Twitter is not an avenue to generate money, it is still a company, and advertising continues to be its primary source of income.
Twitter is popular among powerful personalities in journalism, politics, and entertainment. It has often served as an example for other platforms to address the tricky problem of harmful material despite being less popular than some competing platforms. Consequently, changes to Twitter's regulations might have far-reaching repercussions on politics and society.
The regulations of other nations that require technology firms to police the information that flows on their platforms might also restrict Elon Musk's plans for Twitter.
Recently, the European Union reminded the millionaire that communities have rules. Member nations and bloc legislators agreed on a new regulation in mid-April that requires platforms to remove harmful and unlawful material, including misinformation and hate speech. If they don't, they might be fined up to 6 per cent of their global revenue.
In Africa, Elon Musk Twitter will need to tread cautiously in countries like Nigeria, which banned the network in 2021 on the grounds that it promotes hate speech, disinformation, and false news.
According to Statista, the six-month ban caused Twitter to lose nearly 800% of its users in the most populated black country in the world.
3.
The end of advertisements
Musk dislikes Twitter advertisements because he believes they give advertising corporations too much control over the platform. The billionaire posted his preference for a subscription-based Twitter over a community-supported one, although he has since deleted the tweet.
Twitter Blue is currently a monthly membership service that gives users access to premium features for a fee. Still, Elon Musk's Twitter might seek to reimagine this concept and encourage celebrities to tweet more.
Potential barriers
If Elon Musk's Twitter is to stay financially sustainable, it's unlikely that ads can be quickly removed. This is particularly true considering that 90% of Twitter's revenue comes from advertising.
According to another of Elon Musk's polls, 82.7% of the businessman's followers favour Twitter being open source.
In the TED talk, Musk emphasized that it should be clearer to the user whether a tweet has been amplified or downplayed by Twitter.
What does this mean?
By exposing the algorithm Twitter employs, platform users can see how Twitter chooses to demote or promote content and perhaps provide feedback on the code.
In reality, a large portion of Twitter's code is already open source, so it is not a difficult task to go public.
Some social networking platforms, like Pixel Fed and Okuna, are open source and have opened their code to reveal how developers manage the network. 
What is the algorithm behind Twitter?
The Twitter algorithm is a very rudimentary technique that causes certain tweets to become popular and travel beyond community retweets.
The structure of the algorithm explains how we get tweet suggestions from users we do not follow or how our timeline is organized.
Potential barriers
The first issue is that no single algorithm governs how Twitter picks which information to promote or suppress, as opposed to Musk's simplistic solution, which is conscious of this complexity.
In addition, Twitter is known to use machine learning to inform many of its judgments. For instance, Twitter trains many learning models to choose which postings to prioritize in users' feeds based on an overwhelming number of parameters.
These models cannot be reviewed like regular code; they must be evaluated in an environment that closely mimics the actual world.
in addition, Elon Musk's Twitter being open source might give those with nefarious intentions a greater grasp of how to manipulate the system, therefore accelerating the spread of bots on the site.
There are also concerns about how this may affect Twitter's bottom line. The primary intellectual property of sites such as Twitter, Facebook, and TikTok is their recommendation algorithms. Who would need to pay for further reach in a network when the factors contributing to that reach are known?
However, as indicated before, advertising spending does not seem to be one of Elon Musk's top priorities for Twitter.
5.
Remove bots and authenticate users
Elon Musk's most substantial justification for terminating the Twitter acquisition at the beginning of the summer was the existence of several bogus accounts on the site.
Elon Musk has regularly addressed the issue of spam and fraud on Twitter, some of which have exploited his image.
In the days leading up to the takeover, the billionaire expressed that Elon Musk's Twitter will aim to eliminate robots that perform preprogrammed behaviours. 
Authentication
Regarding authentication, in the opinion of Tesla's creator, the majority of Twitter accounts tweet and publish relatively little material.
An internal inquiry validates Musk's position. According to Reuters, bots now account for fewer than 10% of monthly users, yet they produce 90% of all tweets and 50% of the company's worldwide income.
The study also produced other disturbing findings. Heavy English-speaking users have shown an increasing interest in "Not Safe For Work" (NSFW) material, such as nudity and pornography.
Possible barriers
In order to accomplish its aims, Elon Musk Twitter must find a solution that previous Twitter managements have not yet discovered without putting too restrictive constraints on users, such as systematic identity verification.
In addition to being hacked in 2020, Musk has been personally victimized by fraudsters masquerading as him on Twitter. 
Elon Musk's Twitter will thus aim to be a safer, scammer-free environment, but there is no indication of how this will be implemented
Everyone is familiar with the Twitter edit button. the SpaceX boss has not expressed a view on the topic, but on April 4, he opened a poll on the social network asking his fans whether Elon Musk's Twitter should have a similar feature. After four million votes, the unanimous result was "yes."
Elon Musk's Twitter is open to this possibility, but with restrictions, such as the inability to modify after uploading for a certain time.
In addition, following any alteration, the retweets and likes of that tweet would be reset to zero, since the message's author may have changed its meaning to one that the people who retweeted or liked it may no longer agree with. 
This feature may be limited to just Twitter Blue customers, a service that is only available in certain regions.
Why did Elon Musk fire Twitter executives?
According to sources reported by several US media outlets, Musk has fired four of his senior subordinates, including the CEO, Parag Agrawal. The New York Times, The Washington Post, and CNN, among others, cited unidentified persons with knowledge of the issue. 
Bloomberg sources also reported that Musk intends to succeed Agrawal and oversee the social network, as he currently does with Tesla and SpaceX, but he may eventually cede the CEO position.
In addition to dismissing Parag Agrawal, Musk has chosen to fire chief financial officer Ned Segal and chief legal and policy officer Vijay Gadde. Musk has accused them of misrepresenting the number of phoney accounts on the network to him and Twitter shareholders.
The sources said Agrawal and Segal were hauled out of the Twitter offices in San Francisco as the agreement was finalized.
Twitter, Elon Musk, and the sacked executives have not commented on the matter as of yet. However, Musk has put a statement on his Twitter account referring to the management change: "the bird is freed." 
This seems to reiterate the desire for Elon Musk's Twitter to have fewer restrictions on publishable information.