Top 20 List of Game Prize Ideas for Adults
Hosting a games night for your friends who are not sure about prizes? Keep reading below for both grand prize inspiration as well as runner-up bonuses!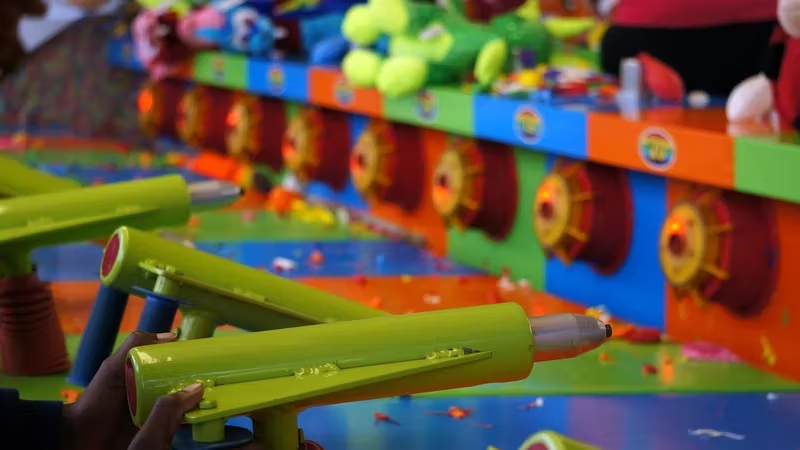 One of the most exciting things to come out of casino table games, aside from being able to spend time with your friends, is the idea of winning the jackpot! We all love a good prize, not just for the award itself but also for the sense of winning and the feel-good mood it puts you in for the rest of the night!
You might be hosting a game night of your own and maybe after some reward ideas. The wackier they are, the funnier it gets! And hosting it at home gives you more freedom regarding what prizes you can give. Our top 20 game prize ideas for adults are here, so keep reading for inspiration below!
An oldie but a goodie, trophies are always a fun prize! You could choose to have only one trophy for a game or even a 1st, 2nd, and 3rd place! And if you want to take it up a notch, then engraved trophies can make your night all that more memorable!
Apart from engraved trophies, custom medals add a more personalized and diverse way of awarding winners. You can customize them with the game name, the ranking, and funny quotes and slogans. 
Moreover, compared to breakable trophies, finely crafted custom medals are small and exquisite, easy to transport and store. Get your great game night custom medals at GS-JJ at the most affordable prices right now. The customization options are endless.
Another classic prize, but it works! Everyone loves a good coupon, and there are so many options to choose from that it's a great incentive for everyone to participate in trying to get a hand! Whether for a weekly shop, a special treat-yourself-type coupon, or some money off their favorite beverages, the choice is yours!
Similar to coupons, these are also a great option as a reward. You can choose how many or few you want to have, and having some spending money is always nice to have!
For anyone who's looking to take their next party to the next level, these would be a great prize to try and win! Shot glasses are a bit boring, but light-up shot glasses? Now that's a party we want to be at!
A game within a game type prize, lottery tickets are exciting because you never know what you might win! You could set the number of lottery prizes that can be won by any individual or per game.
A bit of a weird one, but who doesn't need batteries? These are great prizes to set for the more miniature games or as runner-up awards that everyone can win!
7.
Subscription Gift Cards
For a more specific gift card, you could have a month or two of Netflix or Playstation Plus as a prize! For frequent users, this would definitely motivate them to try and win!
Great to throw in your handbag or going away bag for the weekend, travel size shampoo, conditioner, toothpaste, or lip balm are all cute ideas to have as game prizes! They're both aesthetically pleasing to look at as well as functional!
9.
Chocolates/Protein bars
A reward to keep your guests entertained and fuelled up for the next set of games, edible prizes are a great way to keep everyone engaged and interested in the games to come!
Another funny prize to win, but helpful to have on hand, and won't break the bank either, a back scratcher is a wacky but fun game reward to throw into the mix!
If your friends are fans of building things, then having a few fancy Lego sets, perhaps as one of the grand jackpots, could amp up the pressure and will to win! You could give them the option of choosing which Lego set they want once they've won or pick one out beforehand.
No one says no to a good-smelling candle, and it's an excellent homeware prize that everyone will enjoy taking away from their living room! It's also a great reminder of all the good memories from your particular night!
Another small but handy prize to have (during the game or at work… it's up to your guests), stress balls are something we don't think to buy for ourselves, or whenever we do, we forget! Being able to win one means your guests will be able to thank you later.
Another handy prize to go alongside the travel-size toiletries, hand towels are constantly in service no matter the occasion. Whether to take away or keep at home, the uses are limitless!
With options for both men and women, you can choose whether you want full-size perfumes, travel-size ones, or rollerball perfumes, perfect for the everyday bag!
After such an exciting night, going home with a bath bomb is a perfect way to unwind and relax before heading to bed. And with such a variety of scents and designs, you can have fun with this!
Another funny gift, this kitchen-themed prize is sure to be a hit with everyone and ensures that your friends will remember you whenever they use it!
Another stress-relieving activity that we might not pick out for ourselves, an adult coloring book, might help someone discover their next evening hobby!
Not as much responsibility as a natural plant but still bringing some color and life to a home, faux plants are a great prize for everyone as they can be displayed at both work and home!
Another grand prize idea, wireless earphones can be one of your more expensive and top-end rewards. A good pair of headphones is always exciting to try and win, and you will get good use out of them as well!