High-paying online jobs for housewives
Who says a sit-at-home mom cannot make some money? Things have changed in the 21st century. Get great ideas on high paying online jobs a housewife can comfortably do remotely to earn a monthly income.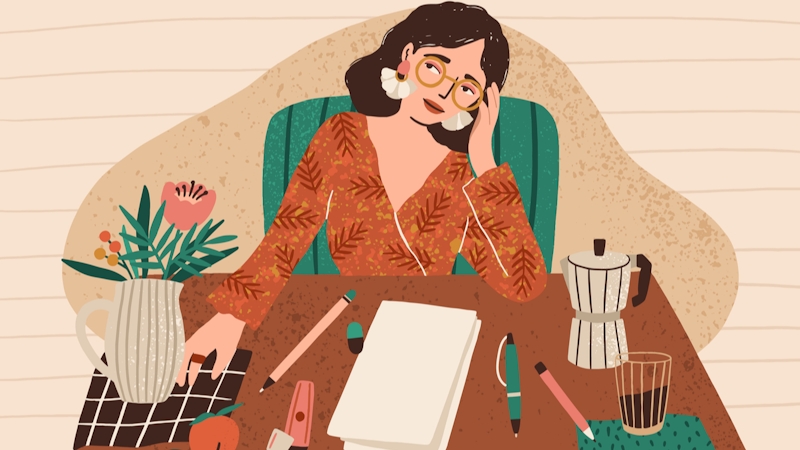 Have you been stuck in that "women's world"- a world where all you do is take care of things around the house and babysit your kids and husband? Have you started searching online for information like "online jobs for moms at home" or "remote high-paying jobs for housewives?"
While house chores can be very tasking, many housewives get bored and start feeling like a liability, especially when they ask their husbands for money to buy everything they need.
The choice to be a housewife doesn't seem like a problem initially until the woman starts getting bored and feels lonely when everyone leaves the house in the morning, leaving only her. Then, she starts feeling like she is not contributing enough to the family.
You want some independence, the freedom to make your own money. You want to do something more productive with your life. Right?
But you also don't want to be seen as the rebellious wife that doesn't want to stay back home and take care of the home while her husband is out there working.
You are worried your kids are too young to be left home alone without your supervision.
You are also probably worried about your age, experience and whether someone will hire you.
It could also be that you have lost the zeal to carry your CV around town looking for jobs. Or perhaps you want to take a break from working full-time office jobs and want to try sit-at-home jobs.
It doesn't matter why you ended up as a full-time housewife, the thoughts about how to get a job as a housewife or mom without compromising your role as a wife and mother can be overwhelming.
But, worry no more!
This article gives insight on how and where to get remote high-paying online jobs for housewives. Luckily, there are many remote jobs online.
Discover in this article some of the best work-from-home online jobs for housewives. These jobs don't require that you leave home or pay before working.
10 best high-paying remote jobs for housewives
Some jobs are well suited for sit-at-home moms. Some great remote jobs for housewives include:
Freelance writing
Virtual assistant
Online tutor
Professional blogging
Travel agent/planner
Social media manager
Transcriptionist/translator
Data entry specialist
Online clothing business
Online surveyor and website reviewer
Are you ready for this? Let's dive right into exploring each of the 10 best high-paying remote jobs for housewives.
If you want to earn some income as a housewife or stay-at-home mother, you will find these jobs easy to do. They are also easy to learn.
1.
Freelance writing
A freelance writer - Photo by Eye for Ebony on Unsplash
Freelance writing is undoubtedly one of the best types of remote jobs for housewives. Freelance writers earn an average of 23,131 pounds annually in the United Kingdom.
There are several reasons why freelance writing is an ideal job for housewives.
First, you don't even need experience or special qualifications to do freelance writing. So long as you can read and write fluently in a particular language, you can do freelance writing in that language. English freelance writers are in high demand, though.
Secondly, there is never a work shortage in freelance writing. Individuals and companies are always looking for writers to hire online. There are different aspects of freelance writing a mom that stays at home can choose to focus on.
A freelance writer can focus on article writing, scientific writing, academic writing, copywriting, web content development, CV and resume writing, email writing, copywriting, product review writing, eBook writing, guest blogging, ghostwriting, fiction writing etc.
Another reason why freelance writing is a perfect job for housewives is that it is super flexible. As a freelance writer, you will not be working full time for anyone.
Freelance writers manage their time and work at their own pace. They have the liberty to turn down any job they are not comfortable doing or jobs they can't beat their deadline.
Freelance writers can work with clients from different parts of the world and earn in foreign currency if they want to. E-wallets like PayPal, Payoneer and Skrill make it easier to make transactions and transfer money from one country to another.
You might be wondering what freelance topic writers write about. But, there are tonnes of genres, topics and niches you can write on. You can work as a medical writer or freelance health writer, writing on medical and health topics.
Other freelance niches you can opt for include:
Tech writing
Sports writing and analyses
Entertainment writing
Business writing
LIfestyle writing
Video script writing
Educational and informative writing
Editorial writing
Ultimate guides and how-to-do article writing
Sales pages or landing pages writing
Figuring out a writing niche to focus on is not hard. Aside from the pay, think of the niche you can write with ease without getting bored and one you can easily land its job.
You can also decide to be a generalist freelance writer. This means you get to write in a variety of niches. General freelance writing is common among new writers. It is okay to have a feel of what it feels like writing for various niches before you settle for the one you enjoy most.
Copywriting is a high-paying freelance writing niche to consider. Copywriting entails using words to attract buyers, engage them and convert them (i.e. make them buy a product).
Copywriting focuses on using words to 'sale'. Many companies hire copywriters to create ad content or sales letters for their products. You can learn copywriting by subscribing to a high-value, affordable course that will teach you all you need to know about copywriting while giving you access to direct mentorship..
There are lots of good-paying, flexible freelance websites where people all over the world land freelance jobs. You can check out the best freelance job platforms and bid on job posts that interest you.
Some top freelance job platforms to search for remote writing job roles include:
These freelance job websites act like a marketplace where clients source skilled writers. Here, writers land gigs with clients looking for freelancers.
You will find tonnes of job postings on these freelance job websites. However, since you are seeking high-paying jobs for housewives, jobs from these platforms may not cut it in the long run.
Once you developed your writing skills and gain experience writing for different clients from these freelance sites, it is best to move on to pitching article ideas to big websites, blogs, or private clients.
Writing for one or two high-paying long-term clients is usually more sustainable than writing for several short-term clients. There are lots of top websites that pay good writers an enormous deal of money to write quality content for them.
Depending on the niche and the website, you can be paid a minimum of $50 and up to $500 or more for writing just one quality article. Clients pay per word, per article or per hour.
Here are some top websites or blogs that will pay you per article and their pay rates:
Check out these websites and read up their guidelines for article submission before submitting a pitch or an article.
If you are a housewife who is good at writing and enjoys writing, you should grab the opportunity to work as a freelance writer where you can earn up to $25 per hour.
2.
Virtual assistant
Photo by Tran Mau Tri Tam on Unsplash
Like freelance writing, virtual assistant (VA) is one of the ideal top-paying online jobs for housewives. The average annual salary for virtual assistants in the United States is $37,164.
There is a broad scope of jobs to do as a virtual assistant. A virtual assistant is 'a jack of all trades'.
There is usually no age or gender restriction for visual assistant jobs, and it typically doesn't require educational qualifications. Depending on the job description, experience may or may not be required.
Clients hire visual assistants to do several practical online tasks. A visual assistant's job role can include duties like:
Scheduling meetings
Responding to customers
Writing and sending emails
Making phone calls
Taking notes during virtual meetings
General admin tasks etc.
If you want a work-from-home job that offers flexibility and freedom to choose who to work for, then you might want to consider virtual assistant jobs. Some good places to search for virtual assistant jobs include:
Some specific companies hire virtual assistants. These companies provide entrepreneurs, professionals and corporate businesses with virtual assistant services; thus, they usually have positions available for virtual assistants. Expect to work between 30 to 40 hours a week.
Some companies that hire virtual assistants include:
3.
Online tutor
Photo by Christina @wocintechchat.com on Unsplash
Do you know it takes a lot of patience to guide and teach children? Make no mistake about it; mothers are always good at teaching. They have had years of experience teaching their children, correcting their mistakes, helping with their homework etc.
Most mothers devise effective strategies for teaching their children; they know the best teaching methods for their kids. The mothers' nature makes women naturally good teachers.
You can find suitable online jobs for housewives as a tutor.
Recently, with digitalization and even the emergence of COVID-19, the online tuition market has been booming. In India, tutors are paid between 700-1500 rupees for each child tutored.
Entry-level positions for online tutors in the UK earn about 27,000 pounds annually, while experienced tutors earn about 53,000 pounds annually. In the US, online tutors earn between $32,000 to $64,000 in a year. Note that you can decide to teach up to 5 kids at a time; you only have to create a schedule that works for you.
Teaching English is a high-demand skill in China. Having a degree in English will give you an edge here, but if you have past teaching experience in any course, it could also suffice. What you need is your computer, audio devices and webcam.
There are different platforms you can use to start a tutoring class. You can set up your class using online tools/platforms like Zoom, Microsoft Teams and Google Meet.
You can also use other freelance tutoring platforms that care about their students and teachers, e.g., Chegg.
Educational qualification is typically required for online teaching jobs. You might be asked to take a test before you get registered. Most tutor platforms also require that tutors specify the subjects they will be teaching and upload some documents for verification.
Some legit online tutoring platforms a stay-at-home mom can check out for tutoring jobs include:
4.
Professional blogging
Photo by Mateus Campos Felipe on Unsplash
Some people blog as a hobby, but do you know you can earn a massive income from blogging? Blogging is one of the best ideal high-paying jobs for housewives.
The average annual salary of a blogger in the United States is $38,194. If you love writing, this could be the breakthrough you are seeking.
The good thing about blogging is that you can blog about anything. If you love dogs or pets, you can decide to create a blog where you talk solely about pets and how to take care of them.
You can blog about family, lifestyle, relationship, marriage, parenting, faith, cooking, knitting, baking, how-to-do things around the house, DIY, etc. There are just countless things to blog about.
Every second, Google receives about 63,000 search queries and an estimated 5.6 billion search queries every day. It is estimated that the average person makes about 3-4 searches per day.
While lots of information are already online, there are also lots of search queries coming from people from different parts of the world. You can help answer people's questions through your blog.
There are some cool, free blogging platforms that you can use to create your own blog, such as WordPress, Blogger, Wix, Weebly and Medium. However, creating your own blog site from scratch gives you complete control over customisation and design.
One of the best things about blogging is that you are the boss. You can decide to build something unique with your blog. Even if you are a business enthusiast, you can flex your entrepreneurial skills by blogging about business.
Starting a blog is easy, and if you put in the effort, you can grow it into a profitable business such that it generates money for you even while you sleep. Note that growing a blog requires hard work on your path. But is there a legit means of making money that is easy?
Also, since you are the boss, you manage your time and decide when you want to blog. If it gets overwhelming and you need some time off to relax or take care of family issues, you can choose to take a week or even a month off work.
Every bored housewife that loves writing and wants to make money should consider blogging. This is a job that can also bring you some level of fulfilment and satisfaction.
If you are wondering how to start a successful blog and grow it, you can check out this interesting article on how to start a blog, grow it into a big one and earn money from it.
You can read and learn more about blogging from the following free blogging courses and tutorials:
You might also be wondering how people earn money from blogging. You can make money from blogging as a housewife in different ways, such as:
Affiliate marketing
Creating restricted membership content (subscription-based)
Using advertising plug in to sell ads
Charging for sponsored social media post
Writing guest blog posts
Google Adsense
Writing sponsored content or advertorials
Selling Ebooks
Selling online courses
Setting up a consulting business on your blog
If you are not tech-inclined, you might need help setting up your blog site's technical aspect. It is okay to outsource and hire a hand for this.
Knowledge of search engine optimisation (SEO) is vital for every writer. As the sole manager of your blog site, it is necessary that you learn about SEO.
SEO focuses on optimising your website and your content so that the search engine crawlers will be able to find (crawl) it, index it and show it up on the search engine result page (SERP).
Every website owner or content creator wants their content to be on the first page of the SERP or at least the second page. This is because people have a higher tendency to click on results on the first page of SERP. In fact, the top three results on the SERP gets 71% of all clicks for a search query.
Since the aim is to earn from your blog, you must ensure that everything regarding technical SEO is fixed while you take charge of writing great content that will rank on the search engine result page.
Some websites to learn about SEO for free include:
Take your time to build your blog and gain traffic. Making money from blogging depends on your blog's traffic. If you attract many readers, advertisers will be interested in your blog and will be moved to contact you for adverts.
5.
Travel agent/Planner
Photo by Christin Hume on Unsplash
This job seems to be underrated. However, it is one of the ideal high-paying jobs for housewives sitting at home. The average annual salary of a travel agent in the United States is $39,471.
Some people struggle with booking their trips and often need the services of travel agents to help them do it. This job is not tasking. It is also fun and exciting.
You can apply for work with a travel agency, or you decide to be a self-employed travel agent. Note that being self-employed will give you more autonomy, control and dependency. It makes it easier for you to manage your time as a sit-at-home mom.
You can be that woman that books trip for families going for vacations or students going to school abroad.
All you need to start a career as an online travel agent is the ability to help people find cheap family vacations, affordable and good hotels, cheap flights and other fantastic travel deals.
Places you can get relevant information or search for remote travel agent jobs include:
6.
Social media manager
Photo by CoinView App on Unsplash
In this world of digitalisation, businesses have gone online, and brands are thriving to build their presence online. Social media remains a top platform for creating an online presence.
Suppose you are familiar with social media platforms like Facebook, Twitter and Instagram. In that case, a company can hire you and pay you a great deal of money to manage its social media account.
Even individuals like top government officials, celebrities and influential businessmen and women seek social media managers to manage their private accounts. The average annual salary for social media managers in the United States is $52,362.
The role of a social media manager includes:
Making posts in line with the personality of the individual or business managed
Responding to followers or customers
Helping a business build its presence online
Social media jobs typically don't require a degree. However, you are expected to have good social media marketing (or digital marketing) skills. This is to help businesses get more customers or engagements from social media.
Even if you are not versed in social media management/marketing, you can learn. Some online courses teach social media management and digital marketing and can equip you with the skills needed to be a social media marketer.
Social media management is a flexible job role. You can work for multiple companies/businesses even as a housewife if you wish to.
The following platforms may have available job postings/opportunities for social media managers:
7.
Transcriptionist/Translator
Photo by Soundtrap on Unsplash
Another perfect, easy-to-do job for housewives is a transcription or translation job. The role of a transcriptionist is to listen to audio and write down what is heard from the recording.
On average, transcriptionists earn about $44,000 yearly in the United States, while translators earn about $50,000 yearly.
This is one of the best jobs for a stay-at-home wife because it typically doesn't require prior experience or special educational qualifications. However, a transcriptionist ought to know how to read and write fluently, have good typing skills, and be a good listener.
Transcription jobs are beginner-friendly. They are mostly flexible. Also, it is a great job for shy people or introverts as it usually doesn't require talking on the phone.
On the other hand, a translator job requires you to be good in two or more languages. This job is suitable for people who have multilingual skills.
Translators are hired to translate audio recordings and written content. It is an excellent job for housewives that can read, write and speak multiple languages.
Translators can be needed for any language. However, the highest paying translation jobs involve the more complex languages like Arabic, Asian, Korean, Russian and the Middle East. Translators for these languages are in high demand.
Most translation jobs will require working remotely from anywhere, including the confines of your home. Hence, it is an ideal job for mothers who wish to work from home.
Some tools that might be required for a transcription job include:
A computer
Wi-Fi or internet connection
Headset
Transcription software
Time tracking software
Grammar/spell checker
Foot pedal
Check for transcription and translation jobs on the following websites:
8.
Data entry specialist
Data entry is one of the most common work-from-home jobs you can find online. It is also an ideal type of job for sit-at-home moms. This job is a bit competitive because there are lots of people applying for it. This is because it is pretty easy to do.
Data entry jobs are repetitive and predictable. If you want a job that is fun and has some vibrancy, data entry might not be the best for you. However, it is a simple job and offers decent pay. Data entry specialists earn about $37,000 per year in the United States.
Data entry jobs involve inputting data from a pdf or word document into an Excel sheet. It typically involves moving data from one document format to another.
Data entry might not be the best job online, but if you want to earn some money from home, it is a good job option to consider. The skill mainly required for the job is the ability to type fast and accurately. A minimum of high school diploma may be required for the job.
Below are some places to search for data entry jobs:
9.
Online clothing business
Photo by Brooke Cagle on Unsplash
Women are usually born fashionistas. Women love fashion and are generally excited about trending outfits. Running an online clothing line is also an excellent job for housewives. If you are a business enthusiast and have a thing for fashion, you should consider starting an online clothing business.
Nowadays, vendors have gone online. Gone are the days when you must visit a physical store to buy things. Now you can find vendors selling what you want around your area on Google and social media platforms. You can place your orders online.
You don't need a physical shop to be a successful businesswoman. Start with creating an eye-catchy website and create social media business accounts for marketing your products.
Also, if you are creative and can come up with great clothing designs, you can do well in this job. Having a good sense of dressing can help you sell your products. You can take your business to a higher level by learning how to sew.
Aside from designing the clothes and making them by yourself, you can help your buyers make the right outfit choice. After making the clothes, you take pictures of them and post them with eye-catching lines on your social media pages.
To succeed and grow your online business, you should have great business acumen, good communication skills, a friendly personality, and copywriting and digital marketing skills.
Below are resources/websites to learn more about online business/branding:
10.
Online surveyor and website reviewer
Photo by Thought Catalog on Unsplash
Doing online surveys is one of the easiest online jobs for housewives. It is an ideal job for mothers who want to work from home because it is quite simply, doesn't require submitting CVs and doesn't require special skills.
Typical online survey jobs involve tasks like watching entertainment videos, playing games, answering questions, signing up for newsletters etc.
The pay rate for tasks like these is usually nominal. However, the tasks are easy and take very little time to complete. If you want to earn a significant amount of money, you shouldn't relax on this job; check out other jobs listed in this article.
Some survey sites only demand that you log in hourly or daily to complete the online surveys. You can do the tasks from the comfort of your bedroom.
Some of the legit websites that offer jobs for housewives, like online surveys, are:
Another similar job that is perfect for a sit-at-home mother or wife is testing and reviewing websites. Some companies hire people just to take some time and browse on their website, documenting their experience while at it.
If you like surfing the internet, why not get paid for it? Grab jobs like this and get paid to do what you love doing.
Reviewing company websites and giving feedback enables the companies to make informed decisions about what needs to be changed or improved in their website, such as its traffic, online revenue, user experience, user engagement, etc.
Helpful resources or websites to search for websites reviewing/testing jobs include:
Choose a work-from-home job
As a sit-at-home mother, it is possible to get the independence you want. You'd be shocked to find out that there are lots of easy-to-do, high-paying online jobs for housewives that you can easily apply for.
LinkedIn is one great place to search for these kinds of remote jobs for housewives. Irrespective of the job you are going for, you can leverage on the LinkedIn platform.
LinkedIn has a job advert section. The social media platform features many private clients and companies seeking both full-time and freelance employees that can work remotely.
All you need is to start making a move now. Tell yourself, "it is time to get up and start doing something profitable". You are already doing fantastic as a homemaker, a wife and a mother, but how about doing more? Don't you want a life outside of that?
Even if you are finding it hard to make a career choice, the information in this article will give you ideas on what to do, where to find the type of job you seek, and how to start it. Aside from the ones in this article, you can also check out other flexible jobs that pay well.
Many other women seek information like this, women who need empowerment and ideas on what to do to earn money, but their hands are tied because they cannot leave home. This is an opportunity to share this helpful post with them on your various social media accounts, blogs etc.
The sky is too large, and everybody can soar and fly together. Good luck with landing your first remote online job!