Favorite sports to bet on in Nigeria
The Nigerian gambling market has been gaining traction over the years; here is a list of top sports to bet on in Nigeria.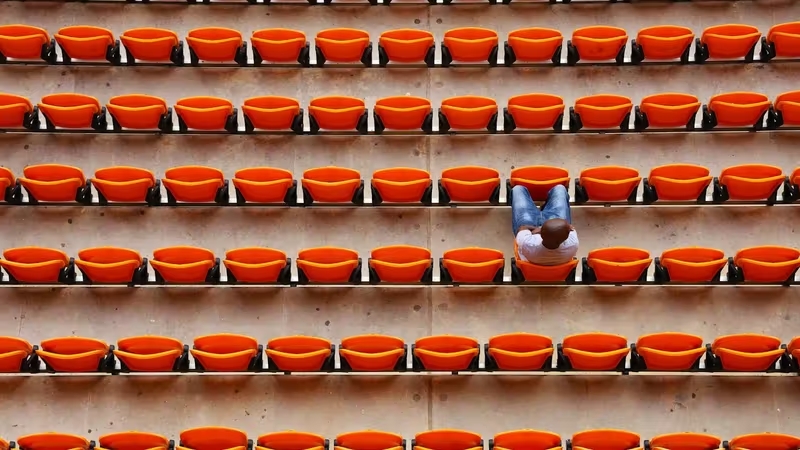 Nigeria's sports betting market is estimated at just over $2 billion. With over 60 million Nigerians actively taking part in the industry, analysts expect this figure to increase in the coming years significantly. 
But which sports are the country's bettors interests in most? You may be surprised by some of the names on this list. Hint: it doesn't all have to do with how popular a sport is to watch. That's often just a bonus.
Let's start with a sport that many wouldn't have put amongst the favorites for Nigerians. Nevertheless, many will deposit money with their bookmaker to place bets on rugby's most popular events. For instance, during the 2019 World Cup in Japan, analysts saw record numbers of wagers being placed on gambling sites. 
Perhaps one explanatory factor is that rugby is a big sport in many large market countries. The United Kingdom, Australia, and France, where rugby is incredibly popular, have many bets coming in daily for the sport. 
This, in turn, has a positive effect on Nigerians looking for a website with many betting options. Even though rugby itself may not measure up against other sports in Nigeria from a fan perspective, it remains a popular one for the betting market. 
It paves the way for players to do deep dives, approach rugby from an analytical perspective, and put money on 'niche' bets you won't find in small market sports. And considering many operators offer rugby as an option, it allows players to find the best odds. 
Football is easily the most popular sport in the country, with estimates putting the number of fans at around 100 million. That's approximately half of the entire population. With over 60 million Nigerians active sportsbook customers, the math is easy: football rakes in cash for the industry. 
It helps Nigerian football fans have plenty of talent to call their own. The Super Eagles, as the national team is known, have featured some of the biggest names in the football world. Nwankwo Kanu is the lanky yet incredibly skilled striker for Arsenal. Tijani Babangida, the pacey and tricky winger for Ajax. And who can forget Jay-Jay Okocha, the lauded magician who played 73 times for Nigeria? 
The Nigerian football betting market is quite advanced, with players interested in more than just the basic win-draw-lose bet option. Betting is still led by emotion and thrill for many, but there are increasing numbers of stats-based analytical gamblers. Experts recommend operators like bet365, for instance, as they offer the widest range of bets. 
It's the third biggest sport in the United States, but for Nigerians, NBA basketball sits neatly next to football as the most popular sport in the country. It has a special spot in the hearts of many fans, with Nigerian Hakeem Olajuwon often listed amongst the top 10 players ever to play the game. In the 1990s, he won two titles with the Houston Rockets and etched his name alongside great players like Michael Jordan and Wilt Chamberlain.  
Hakeem was single-handedly responsible for the initial surge in interest in the NBA. Games started being televised, with Nigerians proud of such a highly-touted export. But interest in the NBA didn't end once Olajuwon retired. The country continued watching and betting on basketball. 
It certainly helps that the current crop of Nigerian players is seriously good. In a recent game, they even beat the famous US basketball team. In a shock performance, Nigeria became the first African nation to accomplish the feat, winning 90-87 last summer. 
Gambling as a whole is undoubtedly going to grow in Nigeria. The market isn't just seeing expansion on a global scale, but the country has several factors that will likely see it outpace markets elsewhere. 
First, there is the burgeoning population. According to the UN, Nigeria is amongst the fastest-growing populations. Not only that, the country is getting younger. That means more people gambling. 
But perhaps just as importantly, more Nigerians now have access to smartphones. Instead of going to a physical bookmaker to open up an account, they can now load up betting sites pretty much anywhere. 
Expect Nigeria to begin setting the trends for the major players in the gambling industry. With a growing customer base, companies like bet365 and William Hill will need to start placing Nigerian customers at the top of the priority list.