World's best Venture Capital Firms for 2022
Venture capital has played a crucial role in the advent of technology by funding start-ups and other innovative projects. Here is an unbiased list of the top 10 best venture capitalists in the world for 2022.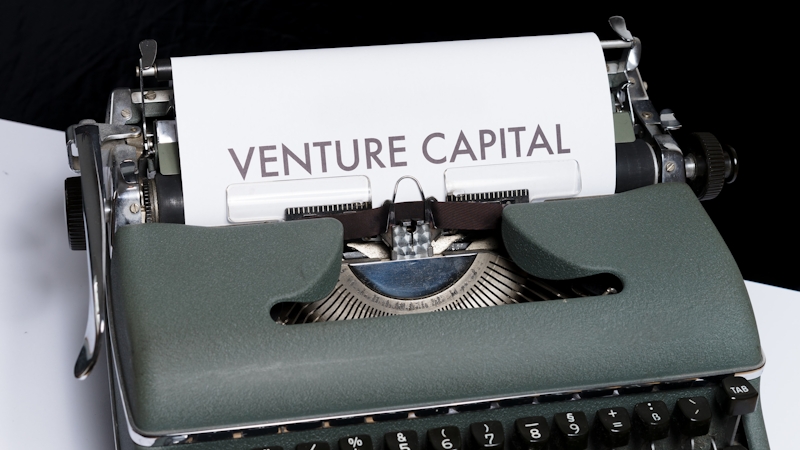 Venture capital (VC) firms are companies that provide financial or investment funds to start-ups, early-stage, emerging and established companies that have shown a high-growth potential. The growth potential is usually accessed by a feasibility study of the companies' projected average revenue, the number of employees, management structure and market growth.
Venture capital is a form of private equity financing because it provides investment funds to companies for equity, share or ownership stake.
Private firms and individuals are known to put funds together in hopes of forming a VC firm that looks out for promising start-ups that require financing to upgrade their growth rate.
Traditional banks provide loans to businesses; such debts are usually backed up by collateral. Start-ups and emerging companies, on the other hand, may not have the collateral for loan applications.
Banks are also not poised to provide financial backing to start-ups because they are always deemed 'Too risky to lend. Venture capital firms are known to seize these opportunities by investing in start-ups in hopes of later growth and profit-making.
Venture capitals firms seem to prioritize investment in business emanating from high-tech areas like IT, biotech engineering, etc. Popular companies like Facebook, Twitter, Uber, Airbnb were known to have received investment funds from various Venture capital firms before hitting their current milestones.
As stated earlier, VC firms are profit-oriented equity companies that provide funds with hopes of profitable returns in the long run. Venture capital companies make their profit through eventual 'exit' scenarios.
Some of the eventual exits come in the sale of shares through IPOs, mergers, acquisitions etc. These exit events provide a source of revenue for VC firms. It also serves as a benchmark for measuring their success and profitability.
Here, Clacified will provide a detailed analysis of the top 10 best Venture capital firms globally.
The top 10 venture capital firms in the world will be ranked based on their investment to exit ratio. Venture capital firms with an investment to exit ratio of 1 underlines poor growth in the company.
The implication is the VC firm makes one investment for every eventual exit. However, an investment to exit ratio greater than 1 shows that the VC firm is a net acquirer.
The investment to exit ratio will provide an unbiased ranking of the world's top 10 venture capital companies for 2022.
1.
GV Ventures | Investment to exit ratio - 23.86%
GV ventures is a Venture capital arm of Aphpahbet Inc, the parent company of Google. GV ventures were founded in 2009 as Google Ventures by Bill Marris.
Bill Marris started GV ventures with a 100 million Dollar commitment; current figures suggest that the company has grown exponentially since its inception. GV ventures have been interested in early-stage, late, and seed funding but have shifted focus to mature companies.
With over 300 active companies under its portfolios, GV ventures have over 8 billion dollars worth of assets under its management. It is no wonder the company has overseen about 48 IPOs and over 168 mergers/acquisitions.
Some of the Companies that have received substantial investment from GV ventures are Uber, Medium, Slack, GitLab, Cloudera and many more.
The statistics from Crunchbase shows that GV ventures have taken part in over 918 investments as of December 2021. The reports also showed that GV ventures claims about 219 successful exits.
2.
Bessemer Venture Partners | Investment to exit ratio - 22.92%
Bessemer Venture Partners ranks 2nd on the list of top 10 best Venture capital firms in the world for 2022. Bessemer Venture Partners is a global company founded as a family office in the United States of America.
The website of Bessemer Venture Partners shows that the venture firm is most interested in companies within the healthcare, consumer and enterprise sectors.
Bessemer Venture Partners has invested in popular tech services like Bumble, Yelp, Linkedln, Shopify, Twitch and numerous others. The Silicon Valley company manages over 10 billion dollars in assets.
Bessemer Venture led Truebill in their Series B round 2020; the app was acquired in December 2021 by Rocket Companies for 1.275 Billion dollars.
3.
Insight Partners | Investment to exit ratio - 22.68%
Insight Partners is another private equity firm on the top 10 venture capital firms for 2022. Insight Partners was founded in 1995 by Jeff Horing and Jerry Murdock. The company is based in new york City.
Insight partners invest in Early, Growth and late stages of software and internet businesses. The company claims to host an extensive portfolio of scalable software businesses and a team passionate about software.
Insight Partners has invested in Pluralsight, Shopify, DeliveryHero, Salesloft, Smartsheet etc.
The venture capital has garnered over 30 billion dollars as commitment funds in companies. Insight partners also report interest in over 400 primary investments and 200 portfolio acquisitions.
According to Crunchbase, Insight partners has about 779 investments and records about 176 exits.
4.
Index Ventures | Investment to exit ratio - 21.91%
The 4th on the list of the top 10 best venture capital companies globally is Index Ventures. Index Ventures is a major venture capital firm with a European origin.
Following its creation in 1996, Index Ventures has grown, running dual headquarters in London and San Francisco over the years.
Index Ventures focused on the gaming, security, fintech and e-commerce niche. The company has a long list of start-ups and established firms on their portfolio like Facebook, Dropbox, CodeAcademy and others.
Some of the companies that received funding from Index Ventures have been listed on different Stock exchanges following subsequent IPOs.
Companies have also acquired some companies under their portfolio, thus ensuring successful 220 exits from over 1004 Investments.
The role of venture companies is mostly to get profitable returns from all investments in the long run
5.
Sequoia Capital | Investment to exit Ratio - 21.28%
Sequoia Capital is an American private equity firm that has been in the venture capital business since 1972.
Sequoia Capital was among the early investors in major silicon valley companies today. Sequoia Capital invested early in Instagram, Youtube, Google, Zoom, Apple, Paypal and Whatsapp.
The portfolio management of Sequoia Capital also includes other big names like Stripe, Square, Airbnb and even FTX, a crypto-derivative exchange.
Some of the above-listed companies control about 3.3 trillion of combined stock value. Crunchbase also reported that Sequoia Capital has made over 1605 investments in December 2021.
A recent report by CNBC also detailed that some American Venture capital firms are struggling to recruit Employees to lead their European outposts; Sequoia Capital is on that list.
6.
Accel | Investment to exit Ratio - 19.77%
Accel, founded as Accel partners in 1983, is an American venture capital that invests in start-ups and early and late-stage companies.
Accel has provided investment funds to many profitable companies today like Facebook. Accel has also seen over 8 IPOs and high-value acquisitions.
For instance, Accel was part of venture capital firms that sponsored Truebill, which Rocket Mortgage recently acquired.
Accel was also part of Braintree, Jet, Krux, all of which has been acquired by prominent companies like Paypal, Walmart and Salesforce, respectively.
7.
Lightspeed Venture Partners | Investment to exit Ratio - 18.79%
Lightspeed venture partners are one of the top 10 venture capital companies in the world for 2022. Lightspeed venture ranks 7th on the above list.
Light speed venture partners is an American company situated in Silicon Valley, Isreal, Chine, India, Southeast Asia and Europe.
The company's website claims it has empowered over 400 companies since 1999. Many reputable companies from different creeds and niches are listed as part of its portfolio. These companies are Ripple Labs, Times ten, Eleementor, Snapchat, Phone.com, etc.
Amid the Coronvirus pandemic in April 2020, Lightspeed venture partners raised $4 Billion for the Startup landscape shaken by COVID-19.
8.
General Catalyst | Investment to exit Ratio - 16.82%
General catalyst is an American venture capital company founded in 2000 in Cambridge Massechesseuts. General Catalyst is primarily interested in early and growth-stage companies as a private equity firm.
A recent update on Crunchbase shows that the company has made about 1005 investments since its inception and has successfully exited from about 169 investments as of 3rd January 2022.
General catalyst listed BBN technologies, Bionx, Big fish, Big-commerce, Anaconda, Hubspot, Airbnb, and other companies as part of its portfolio.
In August 2021, The Wall Street Journal announced that HCA Healthcare and General catalyst had reached a deal to provide digital innovation to the healthcare field.
Venture companies invest in various fields including the healthcare sector
9.
Andreessen Horowitz | investment to exit Ratio - 16.71%
Andreessen Horowitz (AH) Capital Management is the 9th best venture capital firm in 2022. Andreessen Horowitz was founded in 2009 and named after its founders, Marc Andreessen and Ben Horowitz.
AH invests in start-ups and established companies in cryptocurrency, gaming, social, e-commerce, cloud computing etc.
In 2011, AH invested 80 million USD in Twitter while spreading investments in other reputable companies like Facebook, Okta, Stripe, Foursquare.
The company's early investment in Skype was seen as a risky investment before the acquisition of Skype by Microsoft for a whopping $8.6 billion.
AH manages about 18.8 billion in assets as of August 2021.
10.
GGV Capital | investment to exit Ratio - 15.14%
GGV Capital made the list of the top 10 venture capital firms in the world for 2022; GGV capital is the 10th best venture capital company in the world.
GGV capital was founded in 2000 with offices in Singapore and the United States. Six partners manage GGV Capital with a team of investment professionals.
GGV has invested in companies around the United States, Latin America, Israel, Southeast Asia, China and India; GGV has made over 780 investments.
TechCrunch reported that GGV capital closed in on new $2.52 billion commitment funds. The firm also brought in $366 million for an opportunity fund. GGV was also able to close in on an additional $80 million and $610 million for its founders and discovery fund.
The above commitment and recent strides brought the company's Assets Under Management position to $9.2 billion across 17 funds.
The article on the top 10 best venture capital firms in the world uses an unbiased metric that is expected to change over time.
Clacified will keep updating the list to ensure readers get the most recent data and analysis.