Dancer Korra's ex hubby opens up on reason for their divorce
Korra Obidi and her oyinbo husband, Justin Dean's marriage crisis started trending in March.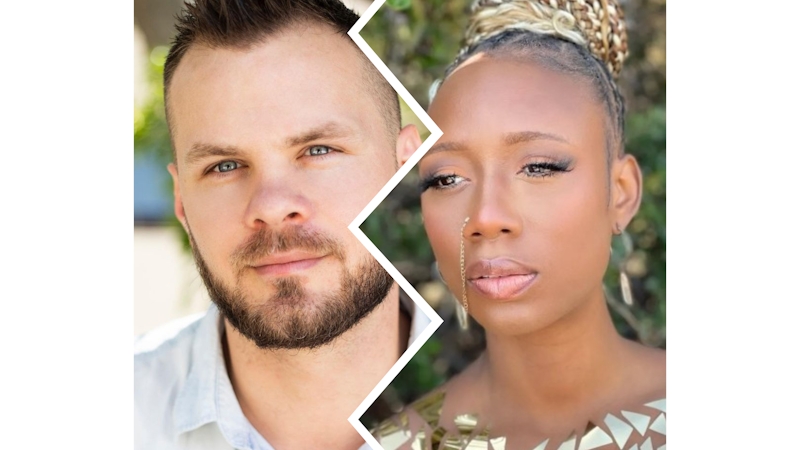 When Dr Justin Dean publicly announced his plans to divorce his wife, Korra Obidi, weeks ago, everyone thought it was a media prank.
Especially as the couple just welcomed their second baby, Athena Dean, at the time. In the drama that ensued, Justin Dean consistently put out Instagram live videos asking Korra to repeat what she had said. He also called her a cheat and narcissistic.
Recently, Dr Justin Dean, a chiropractor, put out a lengthy video speaking on his divorce and the reason behind it.
Taking to his Instagram live feature, on Friday, April 1, 2022, Dr Justin disclosed that he divorced Korra because she said terrible things about their kids.
According to him, Korra always said hurtful things to make him feel bad. But she took it too far when she said, "she regretted having June, and June was in my hands crying, and I told her to stop saying that. And she repeated it over and over again."
Dr Justin said he filed for a divorce because he didn't want Athena to go through what June had been through. Breaking down in tears, Justin revealed that Korra had refused to let him see his children.
Based on his claims, people had reached out to him that Korra was negligent, and to protect his kids, he went to take them away to spend some time with him.
But today, he had to go to work, so he called Korra to look after them while he was away since they didn't have a nanny. On his return, Korra and her friends handed him some papers, and the police was at his house.
The father of two promised that he would fight Korra Obidi in court for full custody of his children.
On the other hand, Korra Obidi's friend has revealed fresh evidence against Justin, which alleged that he sought to destroy his wife's reputation online because he is jealous that she makes money from social media.
According to this friend, Justin is the one who called Korra a "slut" in the presence of her kids and in reply, she said she regrets having June with him. In the WhatsApp audio clip, Justin was heard calling Korra names and saying she regrets having her kids.
After the dancer cautioned him not to call her names in front of the children, Justin then called her a who*re, a bit*ch and a sl*ut and said he would keep calling her that in front of them till they turn 18 because, according to him, that is what she is
She also claimed that Justin took the kids from Korra on Monday, "telling Korra that he's coming back the same day, but didn't return until Thursday morning.
The kids were so I kept with marks on the newborn,". Korra's friend wrote. The friend added that Korra learnt that Justin was feeding their " 4 weeks old baby with formula."
"She questioned him, and he told her he couldn't have the kids living with her but only visit them on Sunday, which escalated the situation. She (Korra) had to call the cops because he would forcefully take her kids from her."
In the video, Justin was seen with Korra and her friend as he explained that whoever had custody of the child at the time divorce was filed was supposed to retain custody till the other party went before a judge. He noted that it was why he wanted to get a restraining order on Korra.
The recent allegations and evidence have left the internet confused about who is telling the truth or telling a lie.