"Wellu Wellu" singer, Sammie Okposo, dies at 51
Praise Leader, Sammie Okposo's death is a lethal blow to the gospel music industry in Nigeria. The 51-year-old singer was an integral part of the high-praise genre popularity in the country. This article reveals details about Sammie Okposo's death, life and times.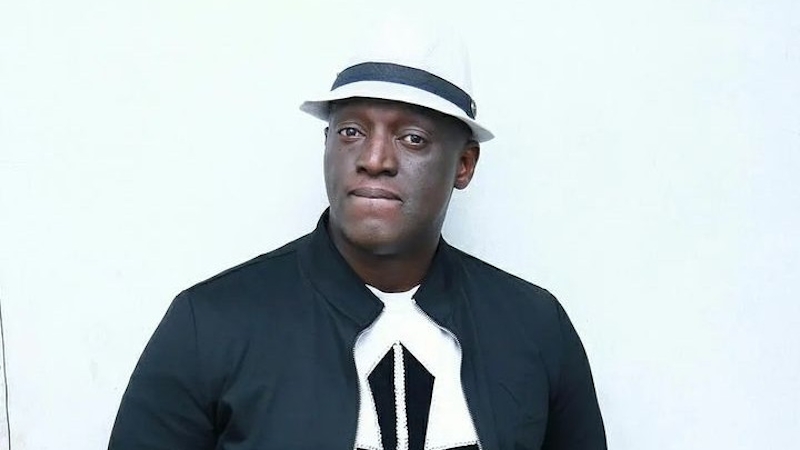 Nigeria Gospel singer Sammi Okposo, popular for his hit song "Wellu, Wellu", has been reported dead today Friday, November 25, 2022.
According to his management in the United Kingdom, the 51-year-old singer was reported to have died in the early hours of Friday.
What killed Sammie Okposo?
Although details about the cause of death have been sketchy, Sammie Okposo died in Nigeria, as confirmed by his management.
The gospel singer Sammie Okposo's management has also said details of his death will soon be released in a statement. However, other reports revealed that the singer had died from hypertension after he slumped on Friday.
Praiseworld, a social media channel of the Christ embassy love world church, has also sent in condolences to Sammie Okposo's loved ones via a post.
Fifty-one-year-old Sammy Okposo is survived by his wife, Ozioma Sammie Okposo, and child, Alula Okposo.
The deceased gospel singer Sammie Okposo became a household name after his vira track "Wellu Wellu" was released in 2000. Ever since the singer became a popular face in the gospel music industry, his influence on gospel music in Nigeria has l earned him numerous awards and recognition.
Earlier in the year, Sammie Okposo was involved in a big sex scandal after a lady in America stated that she was carrying the singer's child.
The public announcement went viral and caused a stir on social media. Sammie Okposo, in his defence, posted a lengthy confession and apology to his wife and fans for breaking their marriage vows and letting everyone down.
According to the gospel singer, he was intimately involved with another woman during his American tour in 2021.
While some widely commended Sammie Okposo's move, others lashed at the singer for his actions. The "Wellu Wellu" crooner suspended himself from all ministry work to get full restoration.
Shortly after, pictures of him and his wife on a boat cruise surfaced, with netizens and fans hinting at a possible reconciliation.
Profile summary

| Real name | Sammie Okposo |
| --- | --- |
| Date of birth | May 20, 1971- November 25, 2022 |
| Age | 51 years old |
| State of Origin | Delta State |
| Occupation | Gospel singer, UN Youth Ambassador |
| Years active | 1992 - 2022 |
| Spouse | Ozioma Sammie Okposo m. 2010 |
| Children | Alula Sammie Okposo |
| Awards won | 41 |
Sammie Okposo's early music career
Nigerian gospel singer, Psalmist, and CEO of Zamar Entertainment, Sammie Okposo, began his music career at 10, playing the piano in his local church.
In 1992 he broke into the industry as a soundtrack producer for Nollywood films. In 2000 he released his single Wellu Wellu, which won the hearts of many listeners.
In 2004, Sammie Okposo launched his first album, Addicted. Following his rise to fame, the singer went on to perform with many artists around the world.
In 2018 he released " Statement", a song produced by Grammy award winner Kevin Bond.