Best Christmas Gift for Mum from Daughter
Confused about what to gift your mum for Christmas? At the end of this piece, you should have an idea of what to get for her.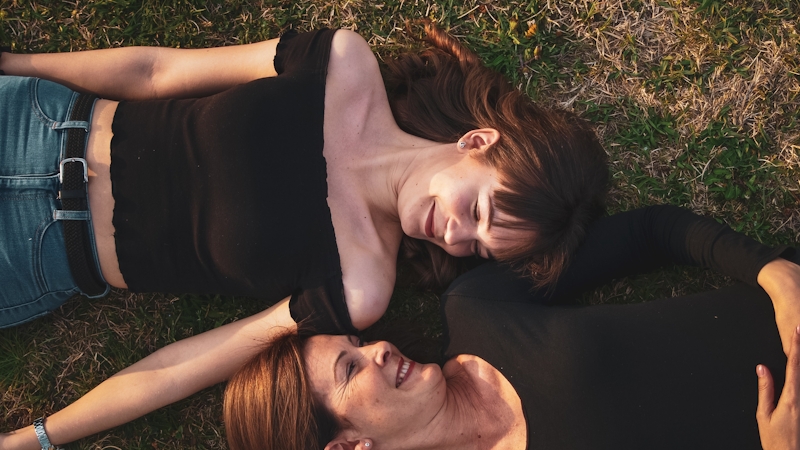 Are you a lady, and you are thinking of what to give your mum on Christmas? Or are you looking for a gift for a mother figure this holiday season but don't know what to get them? Check out our list of the best Christmas gifts for a mum as a daughter.
A mother's love for her daughter is unbeatable; the shared thoughts, emotions, experiences, and bonds cannot be compared to anything in this world. Gifting them as a daughter is a sweet, thoughtful, and adorable way to show your appreciation, love, and compassion for them.
We came up with a long list of Christmas gifts for mum as a daughter, and it goes thus:
If your mum loves wearing jewelry, a jewelry set would be a thoughtful gift for her for Christmas. You can make it a matching bracelet, necklace, and earring set.
Adding to her jewelry collection is thoughtful; whenever she wears it, she would feel special and proud among her friends that her daughter got it.
Kitchen set hardware is a great gift for mums during Christmas. Most mothers love beautiful kitchen utensils. To make this gift more appreciated, you can customize the hardware with her name and in her favorite color. This way, you have given or created a favorite kitchenware item for her.
3.
Customized luxurious perfume
Some mothers cherish smelling good wherever they go and don't mind spending lots of money on perfumes, deodorants, and roll-ons. If your mum is someone like this, a customized luxurious perfume set is a great idea, as it is a personalized item, and in turn, you have invested in her smell.
Have you ever thought of a wash bag as a Christmas gift idea for your mum? This is a great gift to keep her skin and hair care safer during travels or location changes. A leather wash bag is preferable due to its durability and longevity. 
Scented candles have been known to relax nerves and keep you at peace, giving you a sound sleep and a calm aura. You can give your mum scented candles this Christmas as a gift or add them to your gift package for her.
Does your mum love going out with friends or going out on grand occasions? A beautiful designer bag would be a thoughtful gift for her. Depending on her favorite designers, you can get her a bag from popular designer brands like Gucci, Versace, Louis Vuitton, and Fendi.
A jewelry box is an interesting gift for your mum this Christmas, especially a personalized one in her name to keep her jewelry from getting lost or stolen.
There are different jewelry boxes to give your mum this season. But, you should consider a jewelry box that will contain her jewelry, is portable, and even has slots that will be perfect for her other pieces of jewelry.
Self-care items are also thoughtful Christmas gift ideas for mum from a daughter.
As a daughter, you would want your mum to always look healthy and beautiful. You will also not want her to age quickly. To help with these, you can gift your mum self-care items, including hair and skin accessories that will last for a long time.
Your mum will most definitely appreciate this because it leaves a sense of thoughtfulness and care.
What makes the best Christmas gift is not how expensive but the intentions and thoughtfulness behind the gift. Many people may not consider this, but cloud slippers can also make a great Christmas gift idea from a daughter to her mum.
Cloud slippers are trendy, comfortable slippers for everyone, and they come in different sizes. This type of footwear is a great Christmas idea for mum as it provides great stability and helps absorb shock. There are several colors of the cloud slippers, so you can get her favorite color or any cool color.
Apart from getting physical gift items for your mum, you can gift her a memorable experience she won't forget in her lifetime. A paid vacation is a lovely Christmas gift idea from a mum to a daughter. Almost every mother would appreciate a getaway vacation.
You could plan a one-week vacation to her favorite place or a place she has always talked about or wished she was there. This will be like a precious gift to her.
If none of the above gifts appeal to your mother, or if your mother has decided she does not want anything for Christmas, you can look into some other interesting gifts for mothers who do not want anything.
Conclusion
Christmas is a celebration that comes every year. It would be a great idea to plan for it by buying the best gift for your mum. You don't necessarily have to purchase or plan the surprise gift during the Christmas season, you can do that even before Christmas.