Latest free gown styles for materials 2022
As the festive season draws closer, a free gown style is one fashion ensemble you need to have, especially when planning to hang out at the beach or with friends. A free gown style loosely fits around your body and can be made from any fabric you can get your hands on, and that is why Clacified curated a list of free gown styles for materials in 2022.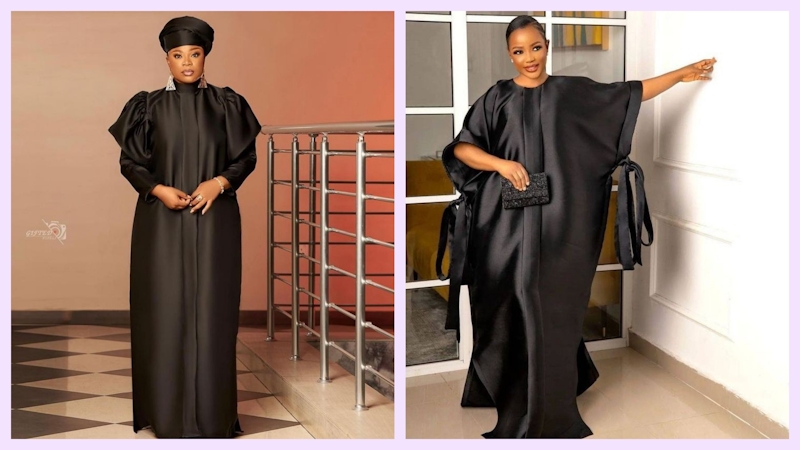 Are you tired of your routine jeans and t-shirt outfits? Or do you want a comfortable dress that will make you feel free? You are not alone. Women from different parts of the world, particularly Africa, have adopted the free gown material style.
Largely, Africa is a hot continent, and the idea of donning suits and tight office dresses always is not entirely ideal. Additionally, more women are dumping the norm and innovating new fashion statements.
Since fashion is about identity and self-value, it is not surprising that free ankara gown styles are fast becoming a trend. Free gown styles can come in any style, length, and size. It can be a body con dress, long dress, short dress, or medium length.
The variety of materials available in the market has made it easier to recreate lovely styles of your choice. Free gown style materials include ankara, silk, velvet, net, lace and floral pattern designs. They can also be made with ankara paired with other materials.
Free gown styles for materials are loose clothing that suits all body types. Pregnant women also adopt these styles for comfort.
Check out some free gown styles for materials in 2022:
Silk free gown style material
Silk fabrics come in beautiful designs and are one of the most sought out materials. Their shimmering milk-like appearance leaves you wanting to drape them around your body. If you are looking for a rich, classy lady vibe, then a silk-free gown style will add an extra touch.
Silk fabrics can dazzle in different colours and can achieve any style of your choice, including midi, mini, and maxi-free gown styles.
Here are some samples of silk free gown styles for your material:
2.
Pleated free gown style
3.
Bishop neck knee pleat free gown style
Velvet free gown style material
Woven from the finest yarn, velvet materials have been used for pillows and upholstery. Today, more women are adopting velvet into their everyday fashion repertoire.
Free gown styles can be made from stretchy and soft velvet materials. Velvet fabrics epitomise luxury, beauty, and class. Usually, velvet materials are popular in evening wear gown designs for special occasions.
Velvet has different variations because it can be made from nylon, polyester, viscose or rayon. It is no wonder that more women are using velvet for lace blouses, wrapper styles, and hot aso ebi trending outfits.
Check out these velvet free gown style material outfits:
Net free gown styles materials
Net or open mesh fabrics are looped, knotted or knitted materials with numerous spaces and holes. Generally, net-free gown fabric can be coarse, stiff, or soft. Net fabrics are usually used for lingerie, body suits, veils, underskirts, and evening gowns.
The net fabric is typically used for trimmings and tapings; their drape nature makes them suitable for free gown styles in 2022. Net fabrics come in variations, tulle, bobbinet, fishnet, maline french net, Russian netting crinoline(underskirt material) etc.
Let's look at net material free gown styles in 2022.
7.
Offshoulder, halter neck free gown
9.
Transparent tulle free dress
Lace free gown style material
The lace fabric is popular for weddings, veils, lingerie, and other wears. Lace materials are famous for sprucing up elegant looks in several designs.
Characterised by open design patterns, lace fabric can be used to sew free gown styles. Originally made from silk and linen, the lace fabric is used for embellishments and is largely considered a luxury textile item.
It's no surprise that more women have jumped on the bandwagon of recreating the latest lace blouse and wrapper outfit. Majority of the time, the lace fabric is used for bridal wear, curtains, and drapes. See below for fashionable style inspiration for free gown outfits you will love.
10.
Bishop cape neck free gown
11.
Side pleat free gown style
Floral free gown style material
A floral material has flower designs on it and will never go out of fashion. For a young girl or woman, floral patterns are a cute option for free gown material. You can also add use other fabrics to achieve the desired free gown style of your choice.
Check out some innovative floral free gown material styles below.
13.
Short peplum free gown
14.
Sectioned free gown material style