Lizzie Velasquez: The ugliest woman in the world
Lizzie Velasquez is tagged as the ugliest woman in the world. But few know the biography of Lizzie Velasquez; her life, family and career.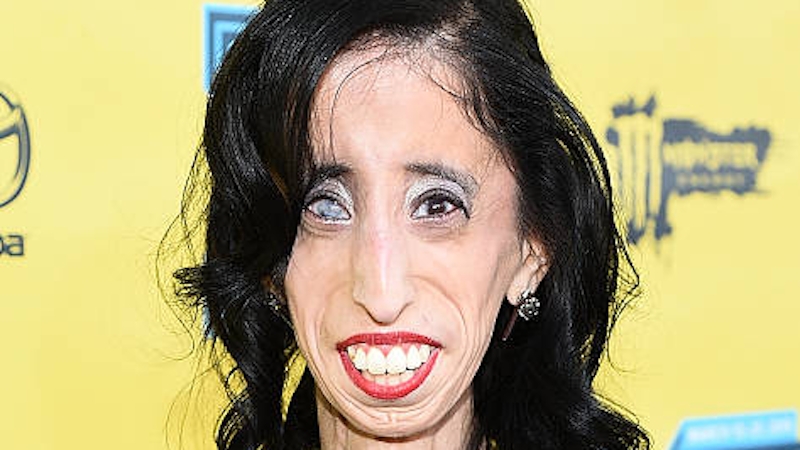 The obsession with beauty permeates society, and it appears that only those who conform to the standards of a select group of "the gorgeous" are accepted.
It s a known fact that most people judge beauty based on physical appearance, just like in the countries with the most beautiful women in the world. "Do not judge a book by its cover" is a very popular proverb, and it applies especially to Lizzie Velasquez, who many have tagged the ugliest woman in the world.
Lizzie Velasquez is known to have inner beauty and has helped many people overcome their appearance worries. Yet, some are quick to criticize her based solely on how she appears because the external beauty of a person is thought to be of the utmost significance. You will learn everything about her if you read this blog post all the way through.
Lizzie Velasquez's biography and family
Elizabeth Anne Velásquez, also known as Lizzie Velásquez, was born in Austin, Texas, on March 13, 1989, into the family of Rita Borja and Guadalupe Fonsi Velásquez.
Lizzie is a motivational speaker, popular for public speaking, anti-bullying campaigning, appearances in public, and writing books. 
She has also penned three inspiring books, and the movie The Lizzie Project, inspired by her story, was made possible by a phenomenally successful Kickstarter campaign that raised $180,000 in less than a month.
Lizzie Velasquez's early life and struggle
Lizzie Velasquez has grown into a wonderful woman; however, it was not always this way. She was born with Marfanoid-progeroid-lipodystrophy syndrome, an incredibly rare congenital illness that prevented her from gaining weight and developing body fat.
Doctors initially expressed doubt that Lizzie would live a happy life. They could not fathom her being able to walk or communicate, and they had no idea how she had survived birth.
Though she was very little, Lizzie's brain, internal organs, and bones matured normally. However, She lost sight in her right eye for unknown reasons when she was 4years old. She now has one brown eye and one blue eye because that eye became clouded and changed color.
Although her illness differs from progeria - a progressive genetic disease that causes children to age rapidly, nevertheless, she has progeria-like facial characteristics like a small mouth, pointed nose, and aged skin. Lizzie and her family learned how to manage her disease even when they did not fully comprehend it at first.
Lizzie lost sight in her right eye.
Lizzie Velasquez's career path
The unique appearance of Lizzie must have been an intrigue for many who knew her because, at the age of 17, a nearby Television station invited Lizzie Velasquez for an interview.
The video clip made it to youtube, and the description read, "The World's Ugliest Woman." The video had 4 million views when Lizzie discovered it, and there were a lot of disgusting comments about her. Lizzie was devastated, she had already experienced bullying for most of her life, but at this very moment, it felt genuinely overpowering.
Following the cyberbullying incident, Lizzie has made it her mission in life to raise awareness about cyberbullying. She has become a highly sought-after motivational speaker and has over 12 million views on one of her Ted Talk videos.
Lizzie with her fans during a TED talk.
Lizzie is popularly known to be the ugliest woman in the world because she was born with Marfanoid-progeroid-lipodystrophy syndrome. Despite being dubbed the "ugliest woman in the world," she has helped thousands of people worldwide through her TED talk.