Top 5 richest doctors in the world 2022
The medicine industry is lucrative, with an estimated 8.9% CAGR in 2022, and doctors are major beneficiaries. From Soon Shiong, Thomas Frost, Clacified brings you the power list of the richest doctors in the world and their networth in 2022.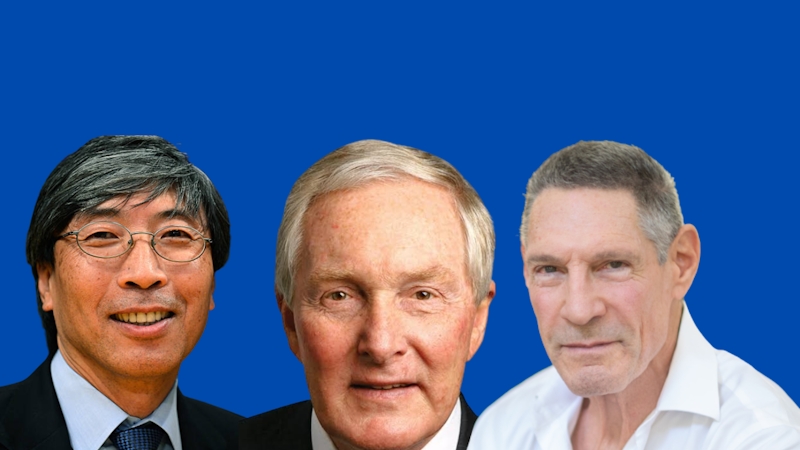 Around the globe, healthcare is considered one of the largest and fastest-growing industries in the world. A well-respected and valuable field of work, the global health industry was estimated to be worth $8.45 trillion as of 2018-And the U.S is the biggest market for its service. The U.S spends a whopping $10,224 per capita,
Also, according to stats, healthcare services accounted for the largest slice of the healthcare market, with a 79.4% chunk of the total in 2018.
Interestingly, as the population grows globally, the demand for healthcare services will also increase, which translates to more patients and money for doctors.
Undoubtedly, doctors are at the pinnacle of the larger share of financial benefits for their work, which deals with human lives and general biological repair and maintenance.
If there was ever a great time to join the train of becoming a medical doctor, now is the time because the industry was projected to grow at a CAGR of 8.9% to nearly $11,908.9 billion by 2022.
Due to the "money-bag'' nature of the health care industry, Clacified decided to compile a list of one of the industry's biggest players, medical doctors, who have recorded a success rate in the field and their net worth.
Below are the richest doctors in the world in 2022 and their net worth.
An American Physician and the wealthiest man in Tennessee, Thomas Frist, joins the list of one of the wealthiest doctors in the world with a staggering sum of $17.7billion as of 2022.
The American billionaire doctor was born in Nashville on August 12, 1938. Based on data on his personal life, Thomas's father was an internal medicine specialist.
After graduating from Vanderbilt University and receiving an MD from Washington University in St. Louis, Frist served as a United States Air Force flight surgeon.
Most of Thomas Frist's wealth comes from his 1968 establishment with his father, Thomas F. Frist Sr., and Jack C. Massey, the Hospital Corporation of America.
The Hospital Corporation of America has grown over the years with about 180 branches in 21 states of the U.S and 1,800 care centers in L.ondon combined.
Chinese South African transplant surgeon Patrick Soon Jung is one of the richest doctors in the world in 2022; according to Forbes, his net worth is $7.3 billion.
A famous billionaire, businessman, and bioscientist, Doctor Soon Shiong is famous for inventing the Abraxane-a cancer-fighting drug against late-stage lung, breast, and pancreatic cancer.
The wealthy Soon Shiong was born on July 29, 1952 (Port Elizabeth, Republic of South Africa) to immigrant parents who fled the country (China) to escape the Japanese occupation in World war II.
Rising above the status quo, Soon Shiong has become a rich doctor which certifications such as professor of surgery and executive director of the Wireless Health Institute at the University of California, Los Angeles.
Soon-Shiong was diligent and hardworking; it was only a matter of time before he purchased Fujisawa ( a company that sold injectable generic drugs in 1998). A businessman and medical doctor, Soon Shiong used the proceeds from sales to develop his fortune wheel drug, Abraxane.
The cancer-fighting medication Abraxane is an existing chemotherapy drug, Taxol, wrapped in protein and easier to deliver to tumors.
What helped Doctor Soon Shiong was the ability to speed up the regulatory process of the Abraxane cancer medicine. As a result, he made his fortune from the breakthrough in cancer medicine.
In 1997, Soon Shiong founded APP Pharmaceuticals, of which he held 80% of the outstanding stock. By 2008 he had sold his share to Fresenius SE for $4.6 billion in July. In 2006 the Abraxane medicine cost $4,200 for a dose. However, the injection-based powder Abraxane now costs an estimated $10,342.42.
According to reports, SoonShiong was smart enough to found the company Abraxis BioScience (maker of the drug Abraxane), which he later sold to Celgene in 2010 for a sweet deal valued at over $3 billion.
He is also a well-respected fellow at Imperial College London and Dartmouth College- With about 100 scientific papers and 230 issued patents to his name across the world in medicine and technology, Soon Shiong has made his mark as one of the world's richest and most successful doctors in the world.
According to the Forbes profile list, Jewish American doctor Phillip Frost is one of the richest doctorsin the world, with a net worth of $1.9 billion.
A self-made pharmaceuticals billionaire, Frost is a graduate of French Literature from the University of Pennsylvania but later bagged an M.D. degree from the Albert Einstein College of Medicine in 1961.
By 1972 Michael Jaharis and Frost bought Key Pharmaceuticals, Inc.
At the time, Frost was chairman of the board of directors of Key Pharmaceuticals until Schering-Plough acquired the company in 1986 for $835 million.
According to reports, Frost's share stood at $100 million, raising his net worth to $150 million within the same year. Popular for his rich background as a health care investor, inventor, and founder, Phillip Frost runs diagnostics-maker Opko Health.
Call him a businessman if you care; Frost founded Ivax in 1987 and sold it to Teva Pharmaceuticals for $7.6 billion in 2005.
However, in 2018, the Security and Exchange Commission (an independent federal government regulatory agency responsible for protecting investors-Investopedia) accused him of a "pump-and-dump" scheme that generated over $27 million from unsuspecting investors.
Although Frost denied the allegations, he sorted his issues with the SEC in 2019 without admitting or denying the allegations leveled against him.
Gary Michelson makes the list when we talk about doctors who are not just in the ivy league of richest billionaire doctors around the world but also pioneers of groundbreaking work.
A retired orthopedic & spinal surgeon, the American doctor Gary K. Michelson is worth a whopping $1.8billion, according to Forbes.
Born in Philadelphia on January 14, 1949, Michelson's grandmother battled syringomyelia(a spinal disorder that allows cysts to form in the spinal cord and, if elongated, can cause permanent damage). It inspired his venture into spinal surgery.
The loss of pain sensation caused by this disease made his grandmother seriously burn her hand after resting it on a hot stove.
After his College degree, he became a world-renowned spinal surgeon whose prolific inventions in medical history earned him over 990 patents worldwide.
Ambitious and driven, Michelson is the father of new implants, instruments, and procedures for spinal surgery-often called in the medical profession "Michelson Devices."
Michelson's innovative tools assist in surgical procedures by decreasing blood loss and incision size and addressing other critical factors.
Fortunately, by 2005, Michelson sold many of his spine-related patents to Medtronic( the world's largest medical device company)for $1.35 billion.
Of course, it earned him recognition on the Forbes 400 as a self-made billionaire.
Doctor James Andrews is the fifth richest doctor in the world, with a net worth of $100 million. The American orthopedic physician's source of wealth was made by performing ligament surgery on athletes. He was born in 1942 on May 2,
Andrew is a shoulder, Knee, and elbow surgeon and has become one of the best-known and most popular orthopedic surgeons.
The 80-year-old doctor has performed surgeries on many high-profile athletes. He also is the team doctor for the Tampa Bay Rays, Auburn Tigers, and Washington Commanders.
Andrews has become one of the best-known and most popular orthopedic surgeons and has performed on many high-profile athletes. He also is the team doctor for the Tampa Bay Rays, Auburn Tigers, and Washington Commanders.
Once an athlete, Andrew finished at Louisiana State University, where he won the Southeastern Conference Championship in pole vaulting.
He completed his residency at Tulane Medical School and completed fellowships at the University of Virginia School of Medicine and the University of Lyon.
Who is the richest doctor in the world?
Forbes' Health Care, Science, Innovation and Technology issue featured the world's richest doctor, Patrick Soon-Shiong, on the cover of the September 29, 2014 magazine.
In 2015, Shiong's net worth hit the $ 12 billion mark, which shone the spotlight on his fortune and solutions as a transplant surgeon. However, Soon-Shiong's net worth has changed over the years. In 2016, his net worth dropped to $11.9 billion; by 2017, it was $8.9 billion; in 2018, $ 7.8 billion; in 2019, $7 billion; during the 2020 pandemic, it dropped to $6.4 billion, and in 2021, it rose again to $7.5 billion.
However, the latest 36th annual list of the world's richest people ranked billionaire physicians worldwide, and by that list, Thomas Frist is the richest doctor in 2022, with a net worth of $17.7billion.