BBNaija Erica Ngozi Nlewedim Biography and Net worth
BBNaija Erica Nlewedim (26) is an actress and commercial model from Abia State, Nigeria. Erica was among the Big Brother Naija season 5 reality show contestants but was later disqualified for flouting BBNaija house rules.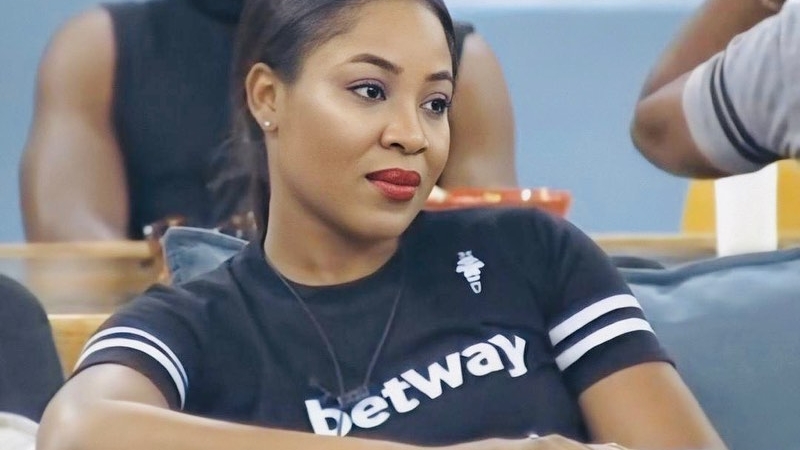 BBNaija lockdown mate Erica Ngozi Nlewedim is a young Nigerian actress, model, and entrepreneur. Erica Nlewedim is 26 years old at the time of writing. She is from Abia State, in the south-eastern part of Nigeria.
Erica was on the Big Brother Naija season 5 reality show but was later disqualified for flouting BBNaija house rules. The celebrity was one of the lovable female housemates in the Big Brother Naija Lockdown show in 2020.
Erica's disqualification and the follow-up eviction from the Big Brother Naija lockdown show after an altercation with fellow lockdown mate Laycon were dramatic. They caused a massive stir across the nation and on social media.
After Erica's disqualification from the Big Brother Naija Season 5 Reality show, many of her fans rose in her support. They opened an Erica gofundme account that raised more than $72,000 for her.
BBNaija Erica Bio data

| Birth name | Ngozi Erica Nlewedim |
| --- | --- |
| Date of birth | March 13, 1994 |
| Age | 28 years |
| Height | 5 feet 6¼ inches (1.68m) |
| Nationality | Nigerian |
| State of Origin | Abia State, Nigeria |
| Ethnicity | Igbo |
| Religion | Christianity |
| Eye Color | Brown |
| Hair colour | Black |
Early Life of BBNaija Erica Ngozi Nlewedim
BBNaija Ngozi Erica Nlewedim was born on March 13, 1994, to her parents, Eric Nlewedim Christian and Oby Nwokolo. She is from Umuahia, Abia State, Nigeria. She is an only child and was raised in Lagos by her mother.
Erica's Education and Career
Erica Ngozi Nlewedim had her secondary school education at Victory Grammar School in Lagos before transferring to Command Secondary School in Ikeja.
After graduating from high school, she enrolled at Covenant University to pursue a degree in Business Administration. In 2013, she graduated from the university.
Erica Ngozi Nlewedim flew to the United Kingdom to study Acting for Film at the Met Film School in London six years later. Career The celebrity started nurturing her modeling talent at a very young age.
In 2013, Erica Ngozi Nlewedim was appointed as the brand ambassador for Nature's Gentle Touch, which uses natural ingredients to care for the scalp and hair.
The model has also worked with popular brands like Jumia, MyZotoApp, and Glo. She was also the brand face for Access Bank, Maltina, and Zaron Cosmetics from 2015 to 2017.
In 2014, she won the Miss Photogenic award after participating in the Most Beautiful Girl in Nigeria pageant.
This helped her gain more popularity; she was even featured in an advert for Peak Milk TV. The beauty then transitioned from modeling to acting after much interest in the film industry.
Before going into the Big Brother house, Erica Ngozi Nlewedim worked for MEI Oil and Gas company as a marketing manager.
BBNaija Erica as an Entrepreneur
Apart from acting and modeling, Erica is also an entrepreneur. She is the CEO and founder of a hair company known as Beluxia Hair.
Erica Ngoizi Nlewedim is also an actress. Here are some of the movies the BBNaija Season 5 lockdown mate has featured in:
Poka Messiah (2016) as Diane
Hire a Woman (2019) as Nifemi
My Flatmates
Paternity Deal
Being Farouk
Dead Rites
Fractured
Win or Lose
Made In Heaven
Royal Castle
Once Upon A Night
BBNaija Erica's Net worth
Erica accumulated a lot of wealth at a young age. She is among the wealthiest and the most sought female BBNaija 2020 contestants and fashion entrepreneurs. Erica Nlewedim has a net worth estimated to be about 30,000 dollars.
Notable Facts about BBNaija Erica
In 2018, Erica Ngozi Nlewedim launched the Erica Nlewedim Foundation. At one time, the foundation fed 1000 people during the Christmas holidays.
The actress is her mother's only child. Erica has a solid educational background. Ngozi "Erica" Nlewedim is a famous Nigerian actress and model well known for being one of the contestants in the ongoing Big Brother Naija season 5 reality show.
She has a successful educational and career life that makes her an inspiration to many.
Erica's Instagram and Twitter account
The Big Brother Naija show is undoubtedly a considerable platform to boost your social media advantage, and Erica has certainly used the show to her gain.
During her time in Biggie's house, her social media followers grew, and by the time of filing this report, she already had 690k followers on Instagram.
The official Instagram account of BBNaija Erica is @ericanlewedim.
The official Twitter account of BBNaija Erica is @EricaNlewedim.
BBNaija Erica's Relationship, Boyfriend, Husband
In the short bio above, Erica is single and is currently not linked with any boyfriend or husband. Erica is neither married nor dating, as far as we can tell.
Though in Big Brother Naija House, she was in a romantic relationship with Kiddwaya, we can't tell if they would continue outside the house, as the billionaire son has frequently stated that he doesn't have plans for her.
BBNaija Erica and Kiddwaya, her love interest during the BBnaija Lockdown show.
BBNaija Erica's fight with Laycon
Erica recently opened up about her admiration for Laycon, noting that she likes Laycon because he is smart, calm, relaxed, and calculated. She also said he thinks very deeply and acts very mature, unlike some others.
Erica also revealed that it is very likely for people to judge Laycon from his appearance, but one will only get to know him better when one moves closer to the rapper.
She tagged Laycon as the 'Aristotle' and 'philosopher' in the house, adding that Laycon does not get angry quickly although the stuff said about him.
The pair grew into fewer friends as Erica found Kiddwaya more attractive and exciting as the show continued.
The pair would later be involved in a now-infamous altercation that ultimately led to Erica's disqualification from the BBNaija show.
BBNaija Erica's Disqualification and Gofundme account
Erica broke the record as the first Head of House in Big Brother Naija history to be disqualified. According to some Nigerians on social media, Erica broke almost all the rules in the BBNaija house.
Following her verbal abuse of Laycon, the Biggie organization decided to disqualify her for breaking the house rule.
According to Biggie, Erica's actions demonstrated a flagrant disrespect of the rules. This was compounded by the fact that she was the head of the house, in addition to the final and last warning she got the previous week.
Biggie listed all Erica's offends, including ranting at Laycon and preventing Prince from sleeping on the HOH lounge.
Infringements included pouring water on the bed, depriving DHOH of the bed, and goading a housemate, which might lead to physical violence.
BBnaija Erica and with her close confidante Laycon before the drama started.
Erica's Interview Before the BBNaija Show
What new habits or skills did you acquire during a lockdown?: I started reading motivational books and watching real estate sales videos on YouTube.
What are the words you live by?: At the end of your life, be satisfied because you have achieved all your goals, touched many lives, and are significantly loved.
What is your greatest achievement?: Graduating from film school in London, producing my first short film with a team in Birmingham, and being in the movie, Hire a Woman.