Best cheap waterproof watches for swimming that can track swim activities
Discover the perfect companion for swimming with our selection of cheap waterproof watches. Stay on budget without compromising on quality and functionality.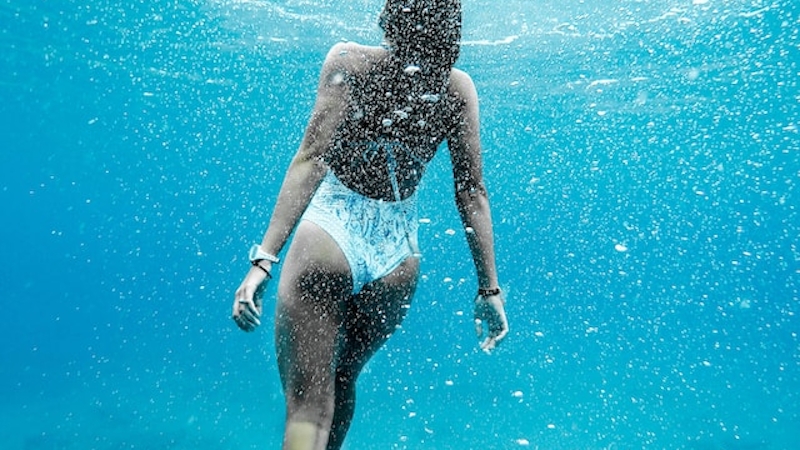 When it comes to finding a reliable watch that can withstand the rigours of water activities without breaking the bank, a cheap waterproof watch for swimming is an essential accessory. Whether you are an avid swimmer or simply appreciate aquatic activities, it is essential to have a waterproof watch.
This article explores the world of cheap waterproof watches for swimming with digital functions, advanced trackers, stroke count, etc.
Fake or authentic
To protect our readers from the dangers of fraud and counterfeits, our experts have examined not only the products listed, but also the linked sellers and stores. Thus, each externally linked store has been confirmed to be 99.9% authentic.
In addition, we will reveal the market's leading contenders, enabling you to find the most affordable waterproof watch for your swimming endeavours. Therefore, dive deeply into the world of impervious timekeeping with us.
The Zeblaze Swim is a touch-screen smartwatch filled with features and developed particularly for swimmers. It stands out as the best cheap waterproof watch for swimming due to its remarkable affordability and extensive range of functions.
Despite being a cheap waterproof watch, its swimming functions are superior, allowing users to monitor distance, pace, stroke count, stroke frequency, SWOLF, and more. The stroke type detection functionality covers freestyle, backstroke, breaststroke, and butterfly strokes (pool swim only).
The Zeblaze Swim is not limited to swimming alone and is a versatile companion for a variety of activities. This cheap waterproof watch for swimming demonstrates a willingness to keep up while running, cycling, engaging in gym exercises, engaging in outdoor activities, dancing, or playing ball sports.
The Zeblaze Swim is equipped with sophisticated sensors that can monitor a variety of health and fitness metrics, including pulse rate, blood oxygen levels, and sleep patterns.
Its activity tracker monitors the number of steps you take, the distance you travel, and the number of calories you expend during your workouts, providing comprehensive insight into your workouts.
Zeblaze claim that their Swim waterproof watch competes favourably against the far more expensive Garmin Venu
The Zeblaze Swim sets the standard for cheap waterproof swimming watches with its Corning® Gorilla® Glass-protected TFT display that is resistant to scratches and impact.
This waterproof swimming watch is powered by the Dialogue 14695 CPU model, and its professional submersible rating allows users to submerge into the water with confidence.
The Zeblaze Swim has a standby duration of up to 30 days in power-saving modes and up to 15 days during training sessions. It can last up to 56 hours when full GPS and pulse rate tracking are enabled. It takes approximately 1.5 hours to recharge the 300 mAh Li-Pol battery.
The Zeblaze Swim prioritises health monitoring by providing wrist-based continuous heart rate monitoring, daily stationary heart rate tracking, alerts for aberrant heart rates, SpO2 (blood oxygen) level measurement, women's health tracking, sleep score and insights, and calorie expenditure tracking.
The Zeblaze Swim is compatible with Android 4.4 or iOS 8.2 and later, ensuring that the vast majority of smartphone users can take advantage of its features.
The Xiaomi Mi Band 6 is a cheap waterproof swimming watch with a multitude of fitness-enhancing features. With support for 30 categories of physical activities, it accommodates to a variety of workout preferences, calculating calories expended, step count, distance travelled, and providing insights into your sleep quality.
The Xiaomi Mi Band 6 is designed with an impermeable case that can withstand 5 ATM of pressure, ensuring its durability in water-related activities. It retains the swimming function of its predecessor, the Mi Band 5 fitness band, to provide the tracking of key parameters during swim sessions.
The Xiaomi Mi Band 6 monitors swimming-related metrics including calories expended, distance, training time, rowing rate, strokes, and arm movements. Due to distortions produced by LED elements in water, this cheap waterproof watch is incapable of measuring heart rate during swimming. However, this is of negligible concern to the majority of users, as accuracy in pulse monitoring during aquatic exercises is frequently disregarded.
The swimming mode allows users to define goals based on duration, number of laps, and calories.
During activity, the bracelet screen displays key parameters such as the percentage of target achievement (if set), training time, distance covered, pace (min/100m), calories consumed, stroke count, rowing pace (strokes/min), and the number of swimming pools.
The Xiaomi Mi Band 6 measures training time, distance, speed, calories expended, stroke count, rowing rate, and the number of hand strokes when swimming in a pool. This exhaustive data allows users to effectively monitor and analyse water performance.
While the Xiaomi Mi Band 6 lacks sophisticated features such as heart rate monitoring while swimming, its affordable price, waterproof design, and extensive activity tracking capabilities make it an excellent choice for individuals seeking a budget-friendly swim companion.
The Huawei Band 6 stands out as one of the most comprehensive cheap waterproof swimming watches, ideal for scuba divers.
It offers exceptional water resistance with certifications such as IP68 and 5 ATM, but what sets it apart is its 1.47-inch screen, which provides optimal visibility underwater with a screen-to-body ratio of 64 percent.
The Huawei Band 6 has an impressive battery life of up to two weeks, allowing for extended use without frequent recharging. This cheap waterproof watch for swimming watch offers 14 days of normal use and 10 days of rigorous use, making it suitable for either a normal day or an intense workout session.
The Band 6 has a variety of sensors and features, including a swimming and diving function, which makes it the ideal companion for water-based activities. With a price tag of approximately thirty dollars, it offers an excellent value.
It is essential to note, however, that the wristband's water resistance may be affected by daily wear and tear, so caution should be exercised when wearing it to ensure its durability.
To use the swimming function of the Huawei Band 6, simply wear it on your wrist and maintain a horizontal, still wrist. Long-press the screen to access the swimming interface, and tap it twice to begin swimming. To terminate your swim, double-tap the screen.
The Huawei Band 6 offers divers and swimmers an affordable and feature-rich option. With its large screen, long battery life, swimming and diving modes, and reasonable price, it is a valuable companion for water-based activities.
Despite being the oldest of the cheap waterproof swimming watches on this list, the Huawei Band 4 Pro remains a dependable option for aquatic enthusiasts. The bracelet is composed of silicone, plastic, and metal for the screen's edge.
The device has a vibrant 0.95-inch colour AMOLED display, 150 interchangeable gauges to personalise your experience, and a water resistance rating of 5 ATM to withstand aquatic activities without difficulty.
The Band 4 Pro provides accurate data for eleven distinct training modes via its GPS sensor, accelerometer, heart rate monitor, and gyroscope. It measures heart rate and blood oxygen levels, reminds users to remain active, monitors sleep, and tracks steps. It is important to note, however, that the bracelet does not monitor pulse rate in water.
In the "Swimming" mode, users can specify the pool length on the bracelet for circuit calculations, and the cheap waterproof watch is also capable of detecting the swimming technique, tallying strokes, calculating distance, and estimating calories expended.
The bracelet displays three important indicators through informative graphs: stroke rate, SWOLF, and average cadence.
In addition, the Band 4 Pro features a mode dubbed "Swimming in the Pool," which, when activated, uses GPS to monitor and compute swim routes more precisely.
There are two modes available for swimming: free mode and standard mode.
To activate free mode, 
Simply navigate to Exercise > Swimming > Free Mode on the main interface of the watch. 
Click to begin documenting swimming time and temperature following a 3-second countdown. The display of the watch will be inoperable during this time.
Press the HOME button to suspend or begin swimming, and hold it for three seconds to cease swimming, activating automatic vibration and water drainage to complete data recording.
To activate standard mode, 
Navigate the watch's main interface to Exercise > Swimming > Standard Mode.
After accessing the standard mode swimming page, you can adjust settings for goals, pool length, and other parameters.
Start documenting swimming time, heat, circuits, and distance by selecting after the three-second countdown, during which the watch's display cannot be manipulated.
Press the HOME button to suspend or begin swimming, and hold it for three seconds to halt swimming. This will allow the watch to vibrate and discharge water, concluding the recording of swimming data.
What is the difference between waterproof and water-resistant watches?
The terms "waterproof" and "water-resistant" are frequently used to characterise the water resistance of watches. However, their meanings and the degree of protection they provide against water are distinct.
A watch that is labelled "waterproof" is impervious to water and can withstand submersion to specified depths without water penetrating the case. It is essential to observe, however, that no watch is completely impervious in all conditions. 
Typically, the term "waterproof" refers to professional diving watches designed to sustain high water pressure. These waterproof watches are subjected to rigorous testing and fitted with specialised gaskets and seals to ensure water resistance at greater depths.
The term "water-resistant" refers to a watch that can resist water to a certain degree but is not entirely impervious. Water-resistant watches are intended to withstand exposure to moisture, such as rain or droplets, but not submersion or extended contact with water. 
Typically, the level of water resistance is denoted by a depth rating, such as 30 metres (3 ATM), 50 metres (5 ATM), or 100 metres (10 ATM). However, these ratings do not guarantee that the watch can be used safely at the indicated depth, as they are founded on controlled laboratory evaluations.
It is essential to note that the water resistance of a watch can diminish over time due to factors such as the ageing of seals, exposure to extreme temperatures, and case damage. In addition, water resistance ratings are based on still water and do not account for the increased pressure exerted during activities such as swimming, diving, and water sports. 
Consequently, it is recommended to adhere to the manufacturer's instructions and avoid exposing water-resistant watches to excessive precipitation or submersion beyond their indicated ratings.