Messi, Ronaldo break internet with first-ever sponsored partnership
Cristiano Ronaldo and Lionel Messi have taken to their popular social media accounts to share their first-ever sponsorship deal ahead of the 2022 Qatar World Cup.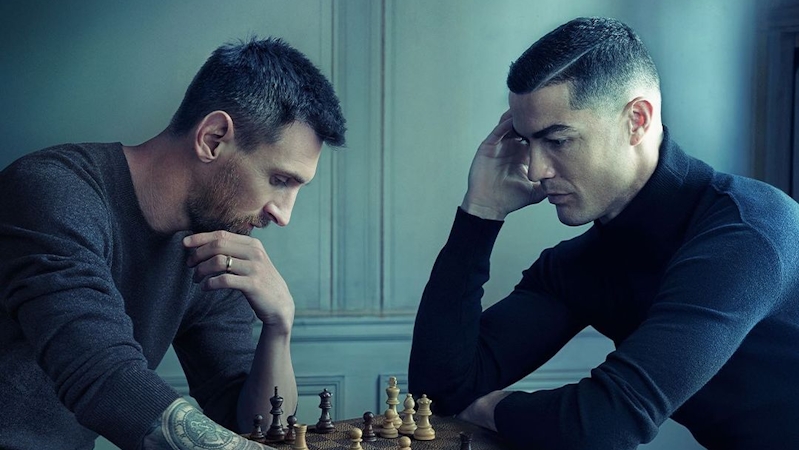 Just a night before the start of the 2022 World Cup in Qatar, Portuguese legend Cristiano Ronaldo took to his social media account to share his first-ever partnership deal with his eternal rival, Lionel Messi.
The duo, who have shared the great stage of football for many years, portraying themselves as the best-ever players in the game, have had several deals that have seen them earn a fortune from various companies.
However, on this occasion, both legends were united in a joint sponsorship deal for popular luxury fashion brand Louis Vuitton.
The Internet has been set agog since Ronaldo's social media post announced the sponsorship deal, captioned "Victory is a state of mind," with millions of reactions from football fans worldwide.
Ronaldo's Facebook post has garnered over six million likes and 300k comments and shares; his Twitter account has 16k comments and over 200k retweets, and his Instagram, which is the most followed social media account globally, has over 27 million likes.
Lionel Messi, who also shared the post at the same hour as Ronaldo, has over five million likes and 200k comments on Facebook and over 21 million likes and 200k comments on his Instagram account.
In their late 30s, Messi and Ronaldo are approaching the end of their successful careers and will play their fifth and what appears to be their final World Cup in the tournament in Qatar.
Cristiano Ronaldo and his Portuguese teammates in Group H will kick off their World Cup campaign against Ghana on Thursday, November 24th, and the A Seleção will hope to get their first win when they face the Black Stars.
In Group C, Lionel Messi's Argentina national team will play Saudi Arabia on Tuesday, November 22nd, before facing Robert Lewandowski's Poland national team on November 30th.
In Group H, Portugal will have to overcome foes in the form of Ghana, South Korea, and Uruguay, while in Group C, Argentina are grouped with Mexico, Poland, and Saudi Arabia.
Lionel Messi and Cristiano Ronaldo, among the top scorers at international level, will hope to win their first World Cup in Qatar. Ronaldo is the all-time leading international goal scorer with 117 goals, while Lionel Messi is third with 91 goals, trailing former Iranian player Ali Daei, who has 109 goals.