Best, most accurate prediction sites in the world 2023
Discover the best prediction sites in the world that offer reliable insights and profitable outcomes. Enhance your betting strategy with credibility and accuracy.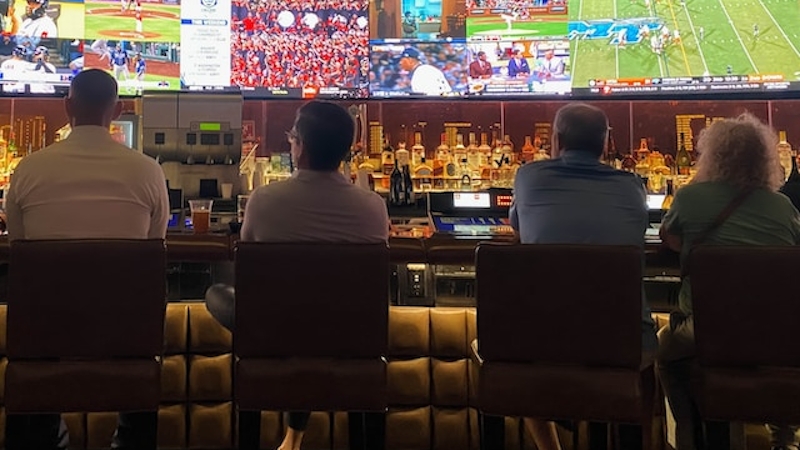 When it comes to football betting, having access to accurate and reliable predictions can significantly enhance your chances of success. Whether you are a seasoned bettor or a passionate football fan seeking to make informed wagers, the best prediction site can serve as a valuable tool in your pursuit of winning bets.
With numerous platforms available today, Clacified explores the surest prediction sites that offer 90% accuracy, guaranteed predictions, correct score outcomes, and an array of other features tailored to enhance your betting experience.
In this comprehensive guide, we delve into the world of the best sites that predict football matches correctly, examining their functionalities, features, and reputability.
From websites that focus on accurate match predictions to those offering correct score insights, draw predictions, and VIP services, we will cover a wide range of platforms to cater to different preferences and needs.
100% sure bet
There is no 100% guaranteed bet, so it is extremely important that bettors use prediction sites as a reference point and conduct their own research to supplement the insights provided.
When it comes to hot football prediction sites, reliability is paramount; therefore, this article only highlights platforms known for their consistent performance in delivering accurate predictions. These reputable sites leverage cutting-edge algorithms, statistical models, and comprehensive data analysis to generate insights that help you make well-informed betting decisions.
Among the featured prediction sites, we have explored the renowned leaders in the industry, such as Predictz, Betensured, and Forebet, analysing their track records, reviewing user experiences, and assessing the factors that make them stand out from the competition. Additionally, we will present a selection of other top prediction sites that have gained popularity among bettors worldwide.
By the end of this article, you will have a comprehensive overview of the best football prediction sites available, their features, and their reliability. Armed with this knowledge, you can confidently navigate the world of football betting and increase your chances of making winning wagers.
Where is Betensured?
Betensured may enjoy widespread popularity, but its track record of generating low profits undermines its credibility as a recommended prediction site. Users seeking reliable and profitable predictions may find it necessary to explore other options for better outcomes.
Along with tips on how to maximise the benefits of these platforms, manage risks, and develop a sound betting strategy that aligns with your objectives, these are the best and most accurate prediction sites in the world:
Offering both VIP and free services to cater to a wide range of users, BettingClosed, with a reputation that precedes them, has captured the attention of bettors and analysts to emerge as the best prediction site in the football world. 
The VIP section of this sure prediction site, though now a premium service (that Clacified isn't endorsing), was once free and boasted an exceptional track record with an extraordinarily high win rate. 
While it's worth noting that independent verification of this claim was challenging, Clacified understands that BettingClosed does provide a track record of their VIP predictions, which adds to their credibility as the best VIP prediction site in the world.
BettingClosed's VIP section used to be free and called "The Big Bet"
Disclaimer:
Subscribers are solely responsible for their decisions and actions when using the premium services of any of the mentioned prediction sites.
One of the standout aspects of BettingClosed is the accuracy of their free predictions, which are among the highest in the world. The free section of this football prediction site is divided into five categories, each catering to different betting markets and strategies. To understand the breadth of their offerings, we explore these categories in more detail below:
1x2: This section covers traditional betting markets, including home win, away win, draw, double chance, and 12 (which they typically back when unsure). By providing predictions for these markets, BettingClosed caters to a wide range of bettors seeking straightforward options.
Mixed: This category showcases BettingClosed's betting prowess as they select the best bet from the first category (excluding the draw) or choose from a range of additional markets such as away score, home score, under 3.5, GG (both teams to score), over 2.5, or over 1.5. By offering predictions from 10 markets per match, BettingClosed significantly increases their win probability in this section to a strike rate above 70%. This category represents the platform's strength and highlights their ability to make informed selections.
Under/Over: This category, which covers under/over 2.5 predictions, caters to bettors who prefer the excitement of goal-related markets.
GG/NG: Here, BettingClosed predicts whether both teams will score (GG) or if at least one team will fail to score (NG). This category appeals to those seeking outcomes based on team performances and defensive capabilities.
Correct Score: The platform also ventures into the challenging realm of correct score predictions.
BettingClosed sets itself apart by covering an extensive range of leagues, making it one of the best football prediction sites with the highest league coverage globally. 
Their willingness to go against the bookies and back bets with substantial odds makes them an excellent choice for risk-tolerant bettors. However, BettingClosed's impressive win rate also establishes the prediction site as a reliable option for those seeking safer bets.
Another noteworthy aspect of BettingClosed is the availability of an extensive historical data archive. This wealth of information enhances their credibility, allowing users to explore past predictions and assess their performance over time. The manually generated tips on the platform further bolster its authenticity and provide users with a sense of confidence in the predictions.
Offering a unique platform for tipsters to showcase their expertise, Typersi stands as a prominent free sports prediction site. At its core, this accurate prediction site operates as a tipster competition site, where sports enthusiasts and experts alike can share their predictions and compete for recognition.
One standout section of Typersi is the "tips from tipsters with the best efficiency" section, which presents users with predictions from the most successful and efficient tipsters on the platform. This feature allows users to access high-quality predictions that have demonstrated a proven track record of success.
Typersi prides itself on an impressive win rate, hovering around 90% for tips with odds of 1.5 and above, a testament to the expertise of the tipsters on the platform and their ability to consistently deliver accurate and reliable predictions.
One notable advantage of Typersi is its coverage of multiple sports including football, basketball, tennis, ice hockey or other popular sports. 
To further enhance the user experience, Typersi provides an intuitive interface that allows users to easily navigate the platform. Users can scroll to the "Tipster Rankings" section at the bottom of the home page, where they can select any tipster of interest and view their statistics or pending tips.
Revered for its use of mathematical algorithms to generate predictions for every round of the world's leading leagues, Forebet stands as one of the most popular and accurate free soccer prediction sites.
By leveraging these algorithms, Forebet delivers forecasts for a wide range of markets that cater to multiple betting strategies, including over/under 2.5 goals, GG/NG, 1X2, HT/FT (half-time/full-time), double chance, handicap, scorers, and corners.
One standout feature of Forebet is its reputation for backing high odds, which makes it an attractive option for risk bettors seeking substantial potential returns and willing to embrace calculated risks.
Forebet's accuracy in predicting draws has earned it widespread recognition and acclaim, making it the best draw prediction site in the world.
The prediction site's "Top Trends" section, which lists the best streaks and trends for each match, serves as a valuable resource for users. This section not only provides insights into team performance but also offers Forebet's favourite tip for each match across all betting markets.
Forebet's "Top Predictions of the Day" page showcases its 20 best tips, offering users a concise and curated selection of the most promising predictions for a given day. This feature enables users to quickly identify their top choices, saving them time and effort spent sifting through numerous predictions.
The "Values" section of Forebet employs the Kelly Criterion, a renowned method for assessing the value of a given bet, to display tips with the greatest value and thus empowers users to make informed decisions based on statistical significance and potential profitability.
Forebet's "Pick of the Day" tip, posted daily, represents the site's standout feature that ranks it as one of the most accurate football prediction sites in the world. This carefully selected tip serves as a focal point for users seeking a single, high-confidence recommendation.
Setting itself apart from other prediction sites, Forebet, by offering a daily pick, simplifies the decision-making process and provides users with a clear and actionable suggestion.
While Forebet enjoys widespread popularity, it is important to note that the site only allows access to a single day's worth of past results. As a result, it becomes challenging to conclusively ascertain the platform's win rate.
However, considering its immense popularity and the strength of its algorithmic approach, Forebet continues to attract a significant following of users who place their trust in its predictions.
Among the most accurate prediction sites, Vitibet emerges as a versatile and popular mathematically generated option catering to a wide range of sports enthusiasts.
The expansive coverage and diverse portfolio of this prediction site set it apart from its contemporaries, as it not only provides soccer predictions but also extends its reach to ice hockey, basketball, and handball, which allows punters to access predictions across multiple disciplines.
Vitibet's predictions are generated through mathematical algorithms which offer low-risk tips that appeal to users who prioritise safer betting options.
In terms of betting markets, Vitibet focuses primarily on the "home win or away win" market, allowing users to make straightforward predictions based on the outcome of a match. This simplicity caters to users who prefer a more straightforward approach to betting, eliminating the complexities associated with additional markets.
While this prediction site's win rate appears high, one drawback is the absence of historical archives. Without access to past results, users are unable to conclusively determine the prediction site's performance over time. Therefore, users may need to rely on other indicators, such as user feedback or personal research, to assess the overall effectiveness of Vitibet's predictions.
Vitibet's coverage extends to a selected number of top leagues, ensuring that users have access to predictions for some of the most prominent and highly anticipated competitions. While the specific leagues covered may vary, the prediction site's goal is to provide forecasts for the most influential matches in the world of sports.
Foretennis, the tennis affiliate extension of Forebet, stands out as a leading free prediction site specifically tailored to the world of tennis. As a subsidiary of the renowned Forebet platform, Foretennis leverages the same expertise and mathematical algorithms to generate predictions exclusively for the dynamic sport of tennis.
This prediction site focuses on providing direct win tips, offering users the choice between backing "player 1" or "player 2" in a given match.
By concentrating on the final outcome of the match, Foretennis simplifies the betting process and enables users to focus on predicting the overall winner of a match.
One notable strength of foretennis is its impressive win rate, which consistently exceeds 60%. This is even more noteworthy considering the prediction site tends to provide tips on value odds, offering users an opportunity to capitalise on potentially lucrative betting opportunities.
Through its meticulous analysis and mathematical algorithms, Foretennis has set a benchmark in the industry as the best tennis prediction site in the world.
Offering users a straightforward and reliable platform for free soccer predictions, Adibet is one of the most popular and highest-rated prediction sites in the world m. The platform sets itself apart by providing low-risk tips in essential betting markets, catering to users who prioritise safer betting options.
The site offers predictions in popular markets such as 1X2, double chance, BTTS (both teams to score), and over/under 2.5 goals.
Adibet's targeted approach allows users to focus on fundamental betting markets without overwhelming them with an extensive array of options.
One of the main strengths of this soccer prediction site lies in its high win rate, which has established Adibet as a go-to resource for users seeking accurate and successful forecasts in the covered markets.
While Adibet garners praise for its performance and user ratings, one limitation is the lack of an option to view archive results or check historical track records.
Without access to past results, users are unable to conduct a comprehensive analysis of the site's performance over time. As a result, users may need to rely on their own judgement and further manual research to assess the reliability and consistency of Adibet's predictions.
Statarea stands as one of the oldest and most esteemed prediction sites in the football industry. With a rich history and a large following, it has garnered a reputation for providing mathematically generated predictions that cater to a wide range of bettors.
As a popular, free prediction site, Statarea focuses primarily on the 1X2 market, offering insights into the three possible outcomes of a match: home win, away win, draw or double chance.
While their tips are limited to this market, they supplement their predictions with probability percentages for other popular betting markets, including the half-time result, over 1.5 goals, over 2.5 goals, over 3.5 goals, and both teams to score (GG/NG). This allows users to make more informed decisions and explore alternative betting options beyond the 1X2 market.
One notable aspect of Statarea is its alignment with bookmakers' odds, making it a reliable choice for safe bettors. By considering the odds provided by bookmakers, Statarea offers predictions that are consistent with the market's expectations. This model can be particularly valuable for users seeking a more conservative approach to their betting strategies.
Statarea grants users unlimited access to its historical archives through a previous version of the site called "Old Statarea". This extensive historical data allows users to delve into past predictions, analyse trends, and gain valuable insights for their betting endeavours.
The availability of such a vast archive enhances the credibility of the platform and provides users with a comprehensive overview of Statarea's performance over time.
When it comes to the platform's win rate, Statarea maintains a 50/50 ratio across all their tips. However, it's important to note that their win rate significantly increases for tips with a probability of 50% or higher, indicating that the prediction site has a higher likelihood of success when the probabilities are greater. 
Statarea boasts one of the largest league coverages among accurate prediction sites, ensuring that users have access to a wide range of football matches from various competitions worldwide and can discover hidden gems.
Additionally, this prediction site features a "Top 10" section, showcasing the ten most popular tips. This section has a 50/50 strike rate, indicating an equal but uninspiring distribution of successes and failures.
Furthermore, Statarea offers a voting system where visitors can express their preference for a specific tip by liking or disliking it. However, it's crucial to note that this voting system has not proven to be a reliable warning mechanism against risky bets. Users should exercise their judgement and conduct their due diligence when considering predictions, regardless of their popularity within the voting system.
Stats24 is an accurate sports prediction site that relies on statistical analysis to provide users with valuable insights for their betting decisions. This football prediction site offers predictions for various popular betting markets, including over 1.5 goals, first half/second half over 0.5 goals, under/over 2.5 goals, home/away to score in the first half/second half, and both teams to score (GG/NG).
These predictions are mathematically generated and backed by statistical data, ensuring a methodical and evidence-based approach to forecasting match outcomes.
One of the significant offerings of Stats24 is the "accumulator hunt" section, where users can create accumulators covering high-probability games over several days 
Another distinguishing feature of this prediction site is the rating system used for their tips, with predictions assigned a percentage scale and 99% indicating an extremely strong tip. This rating system allows users to quickly identify the level of confidence associated with each prediction, enabling them to make more informed betting decisions based on the strength of the tip.
While Stats24 boasts one of the highest league coverages among prediction sites, covering a vast number of leagues has impacted the overall win rate. It is thus important for users to exercise caution and conduct their own analysis before placing bets solely based on the platform's predictions.
To enhance the user experience and facilitate ease of use, Stats24 provides various display options. Users can toggle the display to show only tips of high probability, allowing a greater focus on predictions deemed more reliable.
Additionally, matches on the prediction site can be sorted by the order of the league, probability, market, or odds, enabling users to customise their viewing experience according to their preferences.
Stats24 also offers the convenience of displaying only upcoming or finished matches, streamlining the search process for users.
One limitation of Stats24 is that they offer archive results for only the past three days, which restricts a comprehensive examination of their strike rate. However, users can still gain valuable insights by analysing recent results within this timeframe.
Stats24 is particularly recommended for in-play or live betting, as the prediction site has a dedicated page specifically catering to this style of betting.
In addition to soccer predictions, Stats24 offers "over" tips for basketball, which appears to have a higher strike rate due to the smaller number of leagues covered daily. They also provide predictions for tennis and ice hockey games, both of which exhibit a high win rate, further expanding the range of sports covered by the site.
AFootballReport is an accurate and reliable free soccer prediction site that offers a wide range of tips and comprehensive coverage of leagues worldwide. This prediction site provides tips on various popular betting markets, ensuring that users have a diverse selection to choose from. 
Their tips encompass markets such as full time 1x2, double chance, over/under goals, first half goals, second half goals, both teams to score, over 0.5, over 1.5, over 2.5, over 3.5, both teams to score, corners, cards, shots on/off target, and goals handicaps.
One notable feature of AFootballReport is the ability to provide users with more detailed insights, including individual team streaks and second-half performances, when clicking on a specific game.
AFootballReport prides itself on offering comprehensive league coverage, which is one of the largest databases among prediction sites.
While the prediction site provides an abundance of tips and covers an extensive range of leagues, one limitation is the lack of a track record of past results. Without a documented history of their predictions, it becomes challenging to determine their win rate conclusively. As a result, users should exercise their own judgement and conduct additional research when considering the site's tips.
Soccerpunter is a popular free soccer prediction site that distinguishes itself by offering a unique tipster competition platform. In essence, this prediction site serves as a tipster competition platform that ranks punters based on their return on investment (ROI).
Soccerpunter's competitive environment fosters a community of knowledgeable bettors who strive to showcase their expertise in soccer predictions.
To access the best tipsters and their pending tips, users are required to register for a free account. Additionally, a premium subscription is available for those who want access to the pending tips of the top 20 tipsters each month, making it one of the best VIP prediction sites in the world.
Soccerpunter creates a simulated betting experience by providing users with a virtual chest of 1,000,000. Within this virtual environment, punters can place bets using a minimum stake of 10,000 and a maximum stake of 50,000, allowing users to engage in betting activities without the risk of losing real money.
This aligns with the prediction site's original purpose of providing an outlet for individuals passionate about soccer betting while mitigating the potential addictiveness and financial risks associated with traditional gambling.
One of the notable features of Soccerpunter is its comprehensive historical track records, as users can access and review the performance of tipsters, going back as far as a year.
By combining the competitive element of the tipster competition with a responsible betting approach, Soccerpunter aims to create an engaging and informative prediction site for soccer enthusiasts. It offers a space where users can sharpen their prediction skills, learn from others, and compete for recognition based on their ROI.