List of fake loan apps in Nigeria 2023
This article lists all fake loan apps in Nigeria in 2023, as well as strong indicators to independently identify them in future.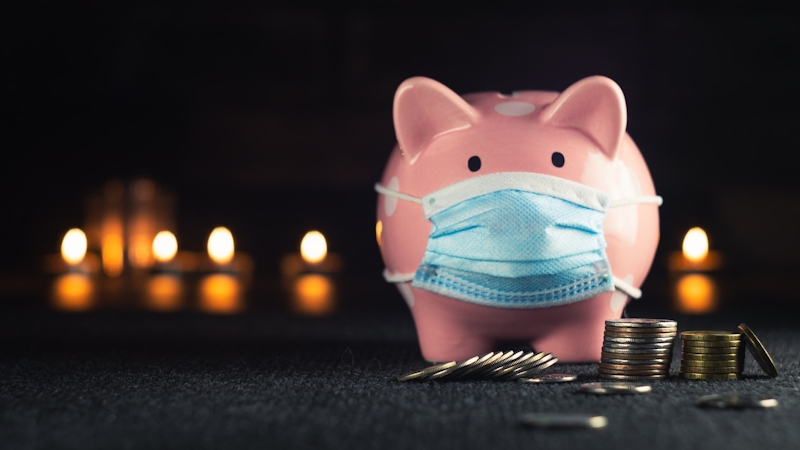 In recent years, both the number of online lending companies and the number of criminals exploiting the financial necessities of Nigerians to commit fraudulent operations through fake loan apps have increased significantly.
Weaponising the needs of their victims and the anonymity provided by the network, these fake loan apps offer large sums of money with low interest.
In addition to compiling a list of fake loan apps banned in Nigeria, which is endlessly extensive, this post provides borrowers with a set of indicators to distinguish between a legitimate loan app and a fake. 
On the basis of Play Store removal, FCCPC sanctions, FG delisting, aggressive collection techniques, and other unlawful vices, the most notorious fake loan apps in Nigeria are:
Creditwise
BGloan
Sokoloan
LCredit
Maxi Credit 
Here4U
ChaCha
SoftPay
GoCash
EasyCredit
Kashkash
Speedy Choice
Easy Moni
Getloan
Joy Cash-Loan
Camelloan
Cashlawn
Nairaloan
Eaglecash
Moneytreefinance
Made Easy
Luckyloan Personal Loan
Cashme
Easynaira
Swiftcas
Crediting
Swiftkash
Hen Credit loan
Nut loan
Cash door
Cashpal
Nairaeasy gist loan
Secucash
Creditbox
Cashmama
Crimson Credit
Galaxy Credit
Ease Cash
Xcredit
Imoney
Imoneyplus-Instant
Naira Naija
Nairanaija-Instant
Nownowmoney
Naija Cash
Firstnell
Flypay
Spark Credit
How to identify fake loan apps in Nigeria
1.
Unavailability on Google Play Store
Despite the abundance of fraudulent loan applications on the Google Play Store, the vast majority of fake loan apps can only be obtained via unofficial platforms.
Due to the increasing number of fake loan apps on its platform, which enables 81 per cent of mobile users in Nigeria to access their accounts, Google has had to tighten its filters to prevent further instances of fraud and has also removed several fraudulent applications from its store at the request of the FCCPC.
Sokoloan was one such app that was removed from the Play Store after Google received directives from the agency.
According to Nairametrics, the FCCPC has also requested the withdrawal of Maxi Credit, Here4U, ChaCha, and SoftPay from the Play Store on the grounds of unethical behaviour.
Those who tend to fall victim to fake loan apps that are inaccessible on the Google Play Store are mostly Nigerians seeking loans without BVN, which has become a selling feature of these illegal credit platforms. 
2.
Abusive collection practices
Fake loan apps have become a major issue in Nigeria owing to their aggressive collection tactics. Their modus operandi is to provide a loan in exchange for access to personal information and data on the phone, such as the contact list as well as credit and financial standing of individuals.
Once the loan is granted—often for a fraction of what was initially requested—within a few days, representatives of the fake loan app demand payment of the money with criminal interest rates via text messages and phone calls, which quickly escalates into an operation of harassment and threats against the borrower and his or her family.
In other instances, the representatives of these applications send photomontage messages to the connections of persons who have sought loans, accusing them of committing crimes, being paedophiles, or engaging in prostitution; they even send threats with photos of severed corpses.
All of these behaviours, such as fraud, defamation, and extortion, which are felonies under Nigerian law, are symptomatic of a fake loan app.
This was the case with the fake loan apps GoCash, EasyCredit, Kashkash, Speedy Choice, and Easy Moni, which were raided by the FCCPC in collaboration with the Independent Corrupt Practices and other Related Offences Commission, the Nigerian Information Technology Development Agency, and the Nigerian Police Force for violating customers' privacy in their debt collection efforts.
Okash which were also one of the raided have since been granted full approval by the FCCPC.
3.
Sanctioned by financial authorities
All lending financial institutions must be listed in the Central Bank of Nigeria's (CBN) registration or the National Information Technology Development Agency's (NITDA) register of monitored businesses.
Credit is governed by a stringent legal framework; even loans between friends are regulated. This avoids exploitation and facilitates the identification of fraud attempts.
For a loan app to be authorised to give credit, approval is required. Before pursuing a loan request, it is essential, particularly if you are unfamiliar with the brand, to verify that the company is included in the Nigerian registry of authorised financial agents.
4.
Unsecured website
To spot a fake loan app, visit their official website and ensure that the URL is safe. If the web address begins with "HTTPS", it is a secure website (not necessarily a reliable one).
However, if the URL has simply "HTTP" without the final "s," it is likely a fake loan app since legal organisations must comply with security rules to encrypt user data.
In addition, the URL must have a padlock, which indicates that the website has the SSL certificate that certifies it is a secure website.
5.
Inadequate web page functionality
A fake loan app may be unearthed based on the functionality of their websites. Particularly prevalent are misspellings in the text, incorrect Internet addresses, e-mail addresses, and other inconsistencies with the loan application.
To spot a fake loan app, visit the lender's official website and ensure that all buttons and links function properly. If not, this may indicate that the website has been copied and is thus unreliable.
LCredit is an example of a fake loan app with bad web page functionality since its website features a bogus Google Play Store download link despite the program's removal from the Android app store.
Instead of linking to the reputable store, LCredit will attempt to complete the download on its own website.
6.
Negative customer feedback
Customer reviews are an excellent method to determine whether a loan app is fake, if the service they offer is legal, and what customer experiences have been.
Regardless of the reason for your loan request, it is essential that you do not succumb to despair. Take a few minutes to examine the loan app's reputation before submitting an application for the loan.
Remember that researching the company's history is free, quick, and necessary if you want to remain on the right side of the financial divide.
A background check might be the difference between being a victim of a fake loan app and acquiring legitimate loans. 
7.
Advance payment demands
If a loan application requests advance payment prior to loan disbursement, this is a strong indication that the loan app is fake.
Cybercriminals take advantage of the user's desperation and inexperience to request payment in advance.
Fake loan apps that demand an initial deposit may claim that it is a fee to secure the loan or that this "small money" would be repaid since it will serve as a kind of insurance, but it is a fact that you should be suspicious of such services.
A reputable loan application may charge you an initial fee, which will be outlined in the contract, but this amount will never be sought in advance; it will be included in your credit payment.
8.
Requests for passwords and sensitive information
Some fake loan apps are known to request sensitive information such as bank account passwords and credit card numbers.
If this information is requested, you should not disclose it. This is unquestionably one of the primary indicators that throw suspicion on the offer's genuineness.
9.
No regard for solvency
Have you received an offer from a loan app to borrow a large sum of money with "no strings attached" despite your outstanding debts?
Another well-known practice of fake loan apps is claiming not to consult the credit bureau; however, this is often fiction.
People who are in default or whose financial condition is not robust should have more difficulty obtaining funding than others.
As a consequence, this is another ploy used by a lot of fake loan apps, since, unlike reputable credit organisations, fake loan apps do not care about the financial status of their customers and offer large quantities of money without assessing the risk associated with disbursing that amount.
What's the reason? It is a hoax in which the perpetrators demand an advance payment before granting money to those in need and then vanish. Obviously, you should not be wary of all lenders that provide loans to those listed on a delinquency registry, since some may be very legal. However, if a loan app offers you a large sum of money for a very lengthy period despite your relatively low salary, it is likely a scam. These seemingly out-of-the-blue offers are a red flag, and extreme caution is required.
Therefore, do not assume that it is a good bargain if a loan application does not check your credit history. Rather be wary if a loan application does not require a cosigner or collateral, but instantly gives you up to 100,000 NGN in fixed instalments without requiring endorsement or collateral.
Some fake loan applications may even guarantee that they would pay off all of your bills without knowing the precise amount. 
Banks and loan applications are obliged to evaluate your solvency, or your capacity to repay the loan. As a result, every loan application that offers loans must always inquire about the applicant's compliance with debt repayment, as this is the method for assessing risk prior to loan approval.
10.
Hidden loan conditions
Be very cautious with loan applications that include exploitative terms that are never made public. Customers must be diligent when inquiring about the interest rate that will be applied to financing, as well as the processes, payment amounts, and periods in between.
The lack of legal documents, which must explain the entity issuing the loan, its share capital, and its contact information, is also suggestive of a fake loan application.
Prior to accepting a financial offer, every component must be completely visible.
11.
Unbeatable interest rate
One of the first pieces of advice for detecting an effort at credit fraud is to be sceptical of offers advertising an interest rate close to 0% with a lengthy and flexible payback term. This red herring is potent enough to addle your sense of direction.
But how can you tell whether a low-interest loan rate of 1% or less suggests a fake loan app when TV news, press articles, and bank advertisements also promote loans with interest rates of 1% or less?
In recent years, banks have significantly reduced the interest rates on their loans, especially on mortgages. In contrast, the terms of consumer loans, that is, financing that is not meant for the purchase of a residence, have not altered much.
According to a study conducted by our in-house experts on loan apps in Nigeria, the average interest rate on a personal loan is now 3.5%.
Some consumer credit institutions do, on occasion, provide promotional deals. In reality, however, these consumer loans with interest rates of less than 1 per cent are reserved for wealthy borrowers who can borrow the equivalent of a minimum salary each month to make their monthly payments.
Before committing to a specific loan application, it is essential to investigate the interest rates offered by the competitors.
12.
Exclusion from comparison sites
In general, online lenders featured on a list of fake loan apps tend not to surface on comparison sites as opposed to legitimate lending organisations, which are mentioned on such sites due to their stellar reputation or affiliate network advertising to market their services.
Numerous websites, such as Clacified, are devoted to providing information about legitimate and fake loan apps so that visitors may evaluate the options.
Platforms such as ours provide a free and impartial financial advising service that compares your credit application to those that have been previously approved by the appropriate institutions.
13.
No website
Any genuine loan app must have the company's foundation, history, goal, and vision, as well as all the institutional information that helps to verify the company's credibility and seriousness.
Some fake loan apps have been observed to surface on the Play Store without a solid website.