Loan app without BVN: How to get loan without BVN in Nigeria
There are dozens of loan apps in Nigeria. Discover the loan app in Nigeria providing loan without BVN.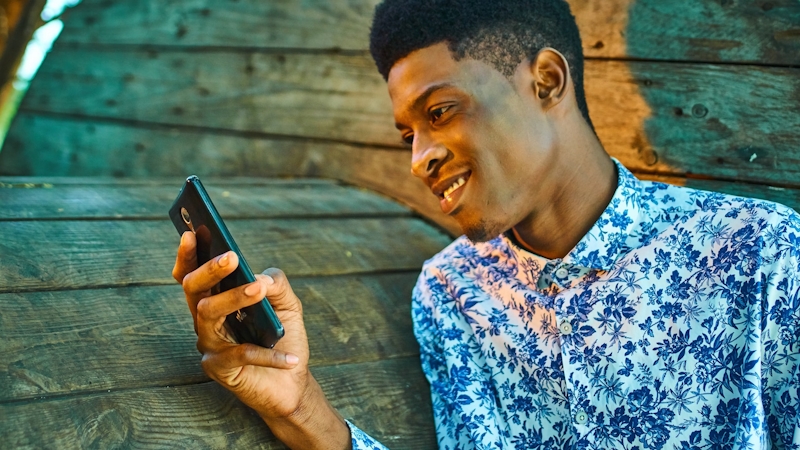 There are dozens of loan organisations in Nigeria that provide instant loans. However it is no news that the best loan apps in Nigeria need a BVN before authorising a loan. So which Nigerian loan app provides loans without BVN?
This page provides definitive answers to queries about loan without BVN. At the conclusion of this article, you will understand if loan apps can block your BVN, whether your BVN is safe with loan apps, and where you can borrow without a BVN.
Which loan app in Nigeria provides loan without BVN?
None. There is no reputable loan app in Nigeria that disburses loan without BVN. Unfortunately, loan application fraud is more prevalent than you may imagine, which is why Nigerian loan apps need identity verification.
If you do not provide your BVN, all genuine loan apps in Nigeria will deny you service. It is permissible for loan applications to seek and utilise your BVN for any reason that does not violate federal or state law.
Why it isn't easy to get loan without BVN
The Bank Verification Number (BVN) database is one of the most efficient and secure tools that loan apps can use to verify a customer's identity and personal information. As a result, loan organisations in Nigeria require applicants to present a BVN in order to avoid fraud and identity theft.
In addition, the Money Laundering (Prohibition) Act 2011 holds each bank accountable for the accounts it establishes and offers means for monitoring unlawful actions such as money laundering and identifying potential terrorist threats, making it unethical to disburse loan without BVN in Nigeria.
This is another reason why practically all loan apps in Nigeria cannot provide loan without BVN.
Your BVN may also indicate that you match the minimum eligibility criteria for a personal loan, such as being a 
Nigerian citizen, permanent resident, or holder of a long-term Nigerian visa (depending on lender requirements), 
and at least 18 years old.
After establishing your identification, certain Nigerian loan apps need proof of residence. If loan apps do not know where you reside, they are unwilling to offer you money.
In addition, this is how lenders tailor your personal loan to comply with current state legislation.
Also, to ensure that no one impersonates you, a BVN is required for the identification procedure by all reputable loan apps in Nigeria.
Loan without BVN is practically impossible since there is a considerable likelihood that someone would request money in your name, which can cause you significant problems in the future.
Since you are unaware that the loan is in your name, a debt that you did not incur is subject to default interest, and this may result in your name being included in delinquent files. All of this without being aware that someone has assumed your identity. This is another reason why loan apps or organisations cannot approve a loan without a BVN.
Where can I get a loan without BVN?
In Nigeria, it is almost impossible to receive a loan without BVN. Loan organisations that do not need a BVN will require a borrower to submit guarantees or collateral in exchange for a loan.
When approving an unsecured loan, the borrower's profile, income, and solvency are still considered. Indeed, the lender must verify your capacity to borrow and repay.
Unfortunately, all loan organisations that disburse loans without BVN are offline, and the majority of them use harassing tactics to get payback.
Can loan apps block my BVN?
No loan app in Nigeria can block your BVN, as this is an imperative action that can only be executed by the CBN.. Instead, if you fall short of mobile loan standards, your identity will be reported to the National Credit Bureau. 
This financial body will label you a high-risk borrower, making it more difficult for you to get a loan from any loan platform in the future.
Having a negative rating with the Bureau may seem trivial at the moment, but if you plunge into a financial crisis and require credit, no loan app in Nigeria would provide you with one owing to your poor credit history.
For this reason, you should never cease paying your loans, and if you have not done so, you may contact the loan app for assistance in negotiating a reduction on your debt.
Is my BVN safe with loan apps?
Your BVN is only safe when submitted to NITDA-authorised loan apps. Since the BVN is connected to all of a Nigerian's financial records, if it enters into the hands of a criminal loan organisation, they might possibly access all of the individual's administrative documents.
Fortunately, this kind of manipulation needs a certain amount of skill, but even without going that far, any criminal is capable of launching more direct strikes.
Which app gives loans without documents?
All of the mobile loan organisations on Clacified's list of the most reliable instant loan apps in Nigeria provide loans with no paperwork or documentation. A BVN is the sole consensus needed for mobile loan facilitation.