Best instant loan apps in Nigeria 2023
Need an instant loan in Nigeria? Here is a list of the best loan apps in Nigeria with low-interest rates and fast disbursement without harassment.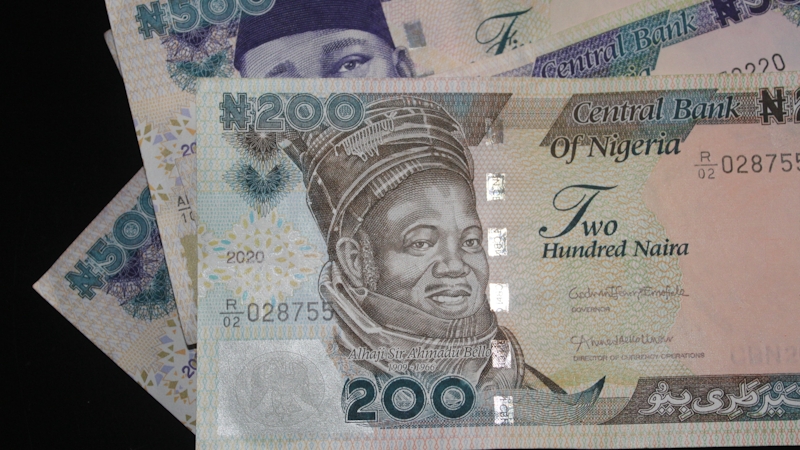 At a time when money is the most crucial necessity for daily survival in the country, many Nigerians have resorted to instant loan apps to resolve their financial predicaments, and a significant number have fallen prey to fake loan apps. So which is the best loan app in Nigeria for Android and iPhone users?
Since the COVID-19 outbreak, inflation has skyrocketed, as seen by the present food and energy costs. As a result, the number of instant loan apps in Nigeria increased, offering citizens low-interest loans with little or no documentation demands.
If your preferred credit app is not featured in this ranking, we recommend you verify its reliability by confirming if it makes our list of fake loan apps in Nigeria.
This article ranks and evaluates Nigeria's best instant loan apps, covering each app's interest rate, user experience, loan repayment plans, BVN and paperwork requirements, and request processing speed.
Before signing up with one of the best loan apps featured on this page, it is worthwhile to understand the intricacies surrounding loans, the legal requirements, and the consequences of late loan payback. This subsequent post discusses these details and explains how to get a loan without a BVN.
Never borrow more than you can afford to repay. If you fall behind on repayments, negotiate with the loan app, learn how to earn money online in Nigeria, or seek employment at a high-paying Nigerian job.
Below are the best instant loan apps in Nigeria with low-interest rates for Android and iOS devices:
Aella, the 7th best instant loan app in Nigeria, provides non-collateralized loans of up to 1,000,000 NGN to help ease the blow of unexpected costs. Depending on the borrower's characteristics, the Aella loan app's interest rates range from 4 per cent to 30 per cent.
As one of Nigeria's best quick loan apps, Aella offers loans at low-interest rates and demands no late fees. It allows borrowers to build their creditworthiness through prompt repayment and qualify for larger loan amounts and reductions. In exchange for timely loan repayment, you will get cash back on the interest paid.
Numerous variables influence your loan offer; therefore, it is in your best interest to utilize your smartphone and submit the necessary information to acquire the best potential loan offer.
Loan terms vary per borrower but often range from 1 to 3 months at a typical amount of 1,500 to 1 million NGN.
TIP: Consider requesting your employer to integrate with the Aella instant loan app to get a cheaper interest rate and favourable repayment plan.
As one of the best loan apps in Nigeria, Aella has a rich history of innovation and was the first digital lender to pilot in Africa's biggest market.
In 2017, they became the first African lending firm accepted into the Y Combinator and issued B2C loans under the Aella Credit brand. In their first year of offering B2C loans, they reportedly attracted more than 350,000 users by 2018.
How to get a loan from the Aella loan app
Install the app using the installation link provided above.
Create an account.
Complete all relevant fields with valid and pertinent data.
Click the "

Check Eligibility"

button to determine how much you may borrow.
Apply for a loan that meets your needs.
Obtain money in your Aella Wallet.
Umba, the 6th best loan app in Nigeria, enables users to apply for, draw down, and repay loans. Once a person's identity has been confirmed, Umba uses a risk assessment to make loan choices.
In addition to mobile loans, Umba is a full-fledged mobile bank. To expedite loan disbursement, Umba, available 24/7, eliminates the need for documentation, collateral, or in-person visits.
You can use your Umba loan to transfer funds straight to your M-Pesa account, retailers, and utility service providers.
Umba does not impose late fees or rollover costs, and you may have access to larger loans, reduced rates, and more flexible payment terms as you repay. It uses your phone's data, including your SMS history, to authenticate your identity and generate a credit score, making obtaining a personal loan straightforward. 
As one of the best loan apps in Nigeria, Umba also ranks among the country's most secure, as they prioritize user privacy and pledge never to share this information with other parties.
There is a maximum term of 62 days for Umba loans, with a minimum loan amount of 1,115 NGN and a maximum sum of 89,182 NGN. The maximum APR is 10% with no commission or VAT.
Several automated variables determine the loan offer: as a user continues to make repayments, the loan amount will rise over time.
How to borrow from the Umba instant loan app
Install the app using the installation button above
Create an account
Apply within minutes. 
Receive an Umba Loan
Increase your borrowing limit whenever a loan is repaid on time.
QuickCheck, the 5th-best loan app in Nigeria, is one of the country's most innovative. Loan applications are promptly evaluated using machine learning to forecast borrowers' behaviour.
The Quickcheck loan app is PCI DSS-compliant to provide the highest levels of data protection. If you default on a loan, the national Credit Bureaus will classify you as a high-risk borrower, making it more difficult for you to get credit in the future.
In consideration of its users, a minimum of seven days written notice is required for any interest rate modification to affect a borrower's account.
You may borrow up to 10,000 NGN for 30 days as a first-time user, but early payback promises more significant amounts and cheaper interest rates.
The QuickCheck loan app's greatest strength and advantage lie in its interest rate. At 1% per day, the QuickCheck loan app provides one of the market's lowest interest rates.
However, processing a loan request takes over 24 hours, making QuickCheck a non-contender among the fastest loan apps in Nigeria.
How to borrow from the QuickCheck loan app
Download the app from the Play Store using the GET APP button above
Create a profile by registering for an account on Quickcheck.
Quickcheck will immediately check your credit score when you apply for a loan and use machine learning to determine your eligibility. If authorised, funds will be sent to your bank account within minutes.
4.
Palmcredit instant loan app
Palmcredit instant loan app is, by all accounts, the fastest loan app in Nigeria, offering loan payouts of up to 100,000 NGN in under 3 minutes.
Palmcredit loan repayment terms range from 4–26 weeks, with interest rates ranging from 5–28% at an annualised rate of between 24.5–56%.
Because it allows customers to take out as many short-term loans as possible without the need to wait for approval, the Palmcredit quick loan app has become a popular mobile loan option in Nigeria and is one of the best instant loan apps in Nigeria.
This top-rated instant loan app requires no collateral or documentation and offers a payback duration of 91 to 365 days.
As the 4th best instant loan app in Nigeria, Palmcredit imposes no hidden fees, rollover fees, or transaction costs. Individuals aged 18 to 60 are the only ones eligible for their loan offerings.
How to borrow from the Palmcredit instant loan app
Download and install the Palmcredit loan app using the GET APP button above.
Launch the app and create an account.
Submit the form by filling in all the required blanks.
The amount you want to withdraw and how you want to pay it back may be entered on the withdrawal page.
After visiting the withdrawal page, enter the withdrawal amount and repayment method to initiate a withdrawal request.
The platform will not lend until you have applied.
3.
Fairmoney instant loan app
Offering over 10,000 loans daily, Fairmoney ranks third on our list of the best loan apps in Nigeria. They provide loans ranging from 1,500 NGN to 1,000,000 NGN, with payback terms ranging from 61 days to 18 months.
Fairmoney loan app is also one of the fastest loan apps in Nigeria, completing loan disbursement within five minutes. The APR ranges from 30% to 260%, or a monthly interest rate of 2.5 per cent to 30 per cent, making Fairmoney a top option for low-interest loan apps.
Fairmoney's position as one of the best loan apps in Nigeria has been enhanced by the fact that it requires no more than a few documents or collateral.
To authorise a payback debt, you need to link your card or bank account and give your BVN information during the loan application process.
Due to the legislation, if you attempt to default on the loan, you risk losing your FairMoney account and a credit report to CRC and FirstCentral.
Fairmoney is among the highest-rated Nigerian loan apps on the Google Play Store. Since it is based in Europe, it adheres to the EU General Data Protection Regulation, the strongest privacy and security law in the world.
It's important to note that Fairmoney gathers and analyses data from users' mobile phones to make a lending decision for mobile loans. This information is required to authorise your loan in real-time without requesting more documents.
How to borrow from the Fairmoney instant loan app
Download and install the app using the installation buttons above
To get a loan offer, you'll need to register using the phone number connected to your BVN and answer a few questions.
If you agree to it, your loan will be sent directly to your bank account of choice.
2.
Branch instant loan app
The Branch instant loan app is the 2nd best loan app in Nigeria and, like Carbon, progressively unlocks larger loan amounts.
Among the most reliable loan apps in Nigeria, Branch's 1.5% to 20% monthly interest is the most competitive. The loan app's APR of 18% to 260% is considerably lower than that of Fairmoney, Carbon, Palmcredit, and other rivals in the mobile loan sector.
Branch provides loans ranging from 2,000 to 500,000 NGN for 4 to 52 weeks. The APR runs from 18 to 260 per cent, depending on your loan.
No late or rollover fees apply, and no collateral is required. Interest rates are influenced by several variables, including your repayment history and the branch's cost of funds.
As one of the best quick loan apps in Nigeria, Branch analyses smartphone data with the full approval of consumers to evaluate loan eligibility.
Thousands of data points are processed by the loan app's learning algorithms, which provide personalised loan alternatives in a matter of seconds, making it one of the fastest loan apps in Nigeria.
How to borrow from the Branch instant loan app
Download Branch on your Android device from the Google Play store using the button above
Please fill out the short form and send it in for a rapid evaluation to create your account.
When you fill out an application for a loan, the money will be paid directly to your bank account or mobile money within minutes.
Repay the loan using your smartphone and improve your credit score to access more significant loans in the future.
With Carbon, users can borrow up to a million naira without collateral, guarantors, or paperwork. Citing these unique characteristics, the Carbon loan app has earned the coveted title of best loan app in Nigeria.
Carbon, formerly known as PayLater, is a Lagos, Nigeria-based platform that provides users access to finance, convenient payment solutions, and high-yield investment options.
Available on the iOS platform for Apple mobile devices, Carbon is also the best loan app in Nigeria for iPhones.
Those who pay off their loans on time are eligible for cashback on the interest they pay, as well as larger loan amounts and cheaper interest rates.
Because of its reputation for dependability, there are no late fees, rollover fees, or processing fees with the Carbon loan app. Users only pay what they owe, a much sought-after feature expected of all of Nigeria's best loan apps.
How to borrow from the Carbon loan app
Install the Carbon application from the Google Play Store or the App store.
By giving your information, you get closer to gaining access to financing. It is secure and safe.
Carbon will evaluate your application and inform you of your eligibility when you've specified the amount you want to borrow.
Once accepted, Carbon will immediately deposit the cash into your account.