Shocking: Fancy Acholonu says Alex Ekubo told her to sleep with other men
Nollywood star actor, Alexx Ekubo is caught in the crossfire of Fancy Acholonu's recent claims of emotional abuse.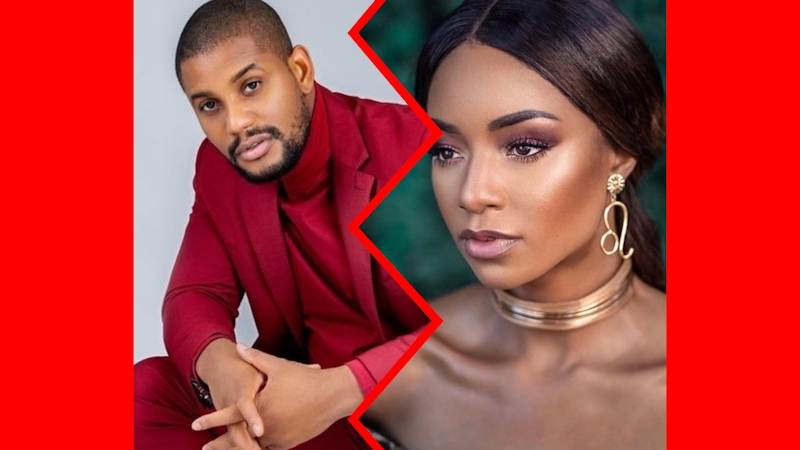 Nollywood actor, Alex Ekubo and ex-fiance Fancy Acholonu have been the topic of major conversations online recently.
In fresh developments, the model, Fancy Acholonu in an interview with a blogger, Stella Dimoko Korkus revealed more shocking details on the events that led to her breakup from Alex Ekubo.
According to Acholonu, Ekubo was extremely narcissistic and the peaceful and charming personality presented to fans online was not the same one portrayed in their relationship. 
Fancy further explained that Alex Ekubo was lying, gaslighting and cheating on her and things got worse the day after their engagement.
"Alexx is extremely narcissistic. The charming personality he shows to everyone was not who he was to me. Behind those smiles of our happy photos he was always lying, cheating, and gaslighting me. The day after we got engaged, it became worse."
She noted that the movie star became more controlling, and verbally abusive. Fancy narrates that the relationship became strained from arguments and almost turned physical.
"I was scared of his rage. I told my sister and documented for record sake in case anything happened."
Fancy Acholonu said the major red flag that shattered her "was that he told me he won't sleep with me but I should go and sleep with other men. Imagine telling that to your fiancée that has kept herself for you for 5 years. At that moment I realised he didn't truly love me. It started going downhill from there. Emotional abuse."
Also, a purported WhatsApp conversation between Fancy and Alex Ekubor has surfaced online. Although the authenticity is yet to be confirmed, Clacified will bring you more details as the story unfolds.
bring you - offer
Recall that 29 year old Fancy Acholonu called off her wedding to the Nollywood actor, 36-year old Alexx Ekubo after 5 years of dating in August 2021.
The couple initially got engaged May 2021 and announced their wedding plans on social media.
On Friday, December 30th, 2022 the Nigerian model Fancy Acholonu via Instagram posted a public apology in a now deleted post stating that she still loved actor, Alexx Ekubo. Ekubo reacted to the apology with a comment which read, "I appreciate the apology. May God bless us all.
However, on Monday, January 2, 2023 the model, Fancy Acholonu revealed more details on her stance in relationship to Alexx Ekubo. Saying, she is "free" and "the chain is broken."
"Happy New Year everyone. 2023 will be my year of strength, being fearless, speaking up for myself & FINALLY no longer under anyone's control. I'm free, the chain is broken. May God bless us all. #SimplyFancy," she captioned the post.
After being quizzed by social media users Fancy Acholonu has since been spilling the beans on their relationship in a string of conversations and posts.