Top Best Musicians In Africa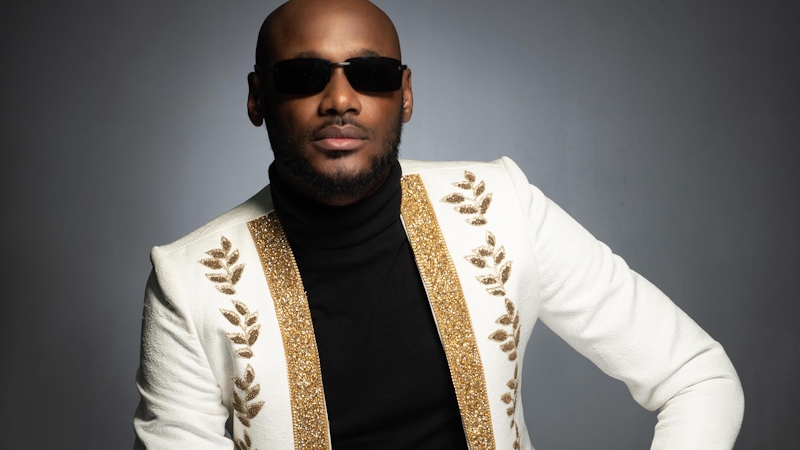 Africans are doing so well in various aspects including the music industry. Globally, they are making waves in the music industry. This has been made possible by the different talented musicians from various parts of the continent. Singers like Davido, Wizkid, Sarkodie and Sho Madjozi are some of the top best musicians in Africa.
Starting from the 90s, Africans have been recognised in the world music sphere, and have continued waxing stronger.
When we talk about some well-known African artists who brought African music to the limelight, artists like Bob Marley, Lucky Dube, Brenda Fassie and other African giants cannot also be left out. Because of these music icons and others not yet mentioned in this article, Africans have retained their spot in the music sphere.
In this article, we will check out the top ten best African musicians in 2021 who have represented African music industries worldwide. The list also consists of modern African musicians who have released many hits songs in past years.
The top best musicians in Africa are:
Davido
Wizkid
Tiwa Savage
Burna boy
Diamond Platnumz
2Face Idibia
Fally Ipupa
Sarkodie
Yemi Alade
Sho Madjozi
David Adeleke, popularly known as Davido, is a top Nigerian musician. Davido is one of the best musicians in Nigeria. He is also one of the richest musicians in Nigeria.
Davido was born in Atlanta, United States of America, to the wealthy Nigerian family of Dr Deji Adeleke, a co-founder of the Adeleke University in Osun state and the Pacific CEO Holdings Limited.
Before 'Dami Duro', which announced Davido to the world, Davido released his first single, 'Back When', featuring Naeto C, although the song didn't trend much.
On Oct. 30, 2011, Davido released 'Dami Duro'. He co-produced the single with Shizzi, which Clarence shot in Lagos.
The song Dami Duro came with a fantastic video in Jan. 2012, and it became the talk of the town with frequent airplay by the media.
Davido released his debut studio album Baba Olowo (Child of a Wealthy Person) on July 17, 2012, Omo under HKN Music Record Label. The song was equally a hit song as it gained him more fans.
Since then, he has released countless singles, which have brought him popularity, wealth and international recognition, including his ranking as the 4th richest musician in Africa.
Davido was the OBO executive producer and worked with other producers like Jay Sleek, Spellz and Maleek Berry. It featured famous musicians like Sina Rambo, Ice Prince, Kay Switch, B-Red, 2 Face and Naeto C.
Davido, no doubt, is one of the African best Nigerian musicians of all time. He was the 4th best African musician in 2021. Currently, Davido has risen up to the top of the ladder to become the best musician in Africa.
Wizkid is a famous Nigerian singer and songwriter. Ayodeji Ibrahim Balogun, born on July 16, 1990, is popularly known by his stage name Wizkid. He has gained so much firm in the music industry in Africa and the world, making him one of the top 10 richest musicians in Nigeria.
Wizkid started his music career at age 11. He released his first collaborative album with the Glorious Five, a group he and a couple of his church friends formed.
Wizkid later met O.J.B. Jezreel, who became his mentor during his struggling days. He then started visiting Jezreel's studio, watching and learning from the recordings by artists like 2Face Idibia and Sound Sultan.
Wizkid then joined Empire Mates Entertainment (E.M.E.) in 2009, and from there, his career in the music Industry kick-started. Wizkid is one of the Nigerians top artists, and fortunately, he is considered one of the African best musicians.
Wizkid has recorded different songs with many famous musicians, including Drake, Chris Brown, and his most recent collaboration with Beyonce in a brown skin girl song.
His music brown skin girl won him an award in the 2021 Grammy award as the Best Music Video of the Year. All these efforts of his helped him to become the second-best musician in Africa in 2021 and he still maintains his position in 2022.
Tiwa Savage was the 6th best musician in Africa in 2021 and presently, Tiwa has moved to the 3rd position. Tiwa Savage is a Nigerian R&B singer born on February 5, 1980, in Ikeja, Nigeria. She started her music career in the U.K., where she participated as a backup singer for different artists, including George Michael and Mary J. Blige.
Tiwa Savage signed a Sony/ATV Music Publishing contract in 2009 after performing at the U.K.'s The X Factor edition.
In 2012 Tiwa Savage moved back to her country Nigeria to continue her music career, signing for Mavin Records, a famous record label owned by Nigerian musician Don Jazzy.
Signing for Mavin record label, Tiwa Savage released two albums, including Once Upon a Time in 2013, which contained seven singles and R.E.D. album in 2015.
In 2016 Tiwa Savage signed a new deal with R.O.C. Nation and released her debut album Sugarcane in 2017. The album was also nominated for the Best Best Album of the Year at the Nigeria Entertainment Awards.
In 2019 she moved to sign a deal with Universal Music Group; she released her album, Celia, in 2020 under Universal Music Group. Her albums have helped her to be recognised as one of the best musicians in Africa.
In 2014 Tiwa Savage's debut album Once Upon a Time was nominated for the Best Album of the Year by Nigeria Entertainment Awards and also Best R&B/Pop Album of the Year, Headies Award in the same year.
Tiwa has won many awards in music, including Best Female West Africa on four different occasions, Soundcity's M.V.P. Awards for African Video of the Year 2020, Best Reggae/Dancehall Single Headies 2014 and 2014 Channel O Music Video Awards as the Most Gifted Female Artist.
Burna Boy is a Nigerian musician who has made quality jams that earned him recognition as the best African musician in 2021 though he has dropped to the 4th position as of when this article was updated.
Damini Ebunoluwa Ogulu is known by his stage name Burna Boy. On July 2nd 1991, he was born as Mr and Mrs Ogulu in Ahaoda, Rivers State, Nigeria.
His grandfather Benson Idonije once managed Fela Kuti. Burna Boy started making music at the age of 10 after his classmate gave him the FuityLoops software for music production.
In secondary school, Burna Bo formed a music band that performed at concerts before going to London to further his education. In London, Burna Boy dropped out of school due to his passion for music.
Due to his passion for music, his mother landed an internship job at a radio station. After work each day, Burna Boy would go to the studio to record songs. He always had his generator in his car's trunk as a backup should the studio's power supply go off.
Burna boy became famous in the music industry in 2012, after releasing his hit single 'Like to Party' from his debut album L.I.F.E. Although the album was debuted on August 13th 2013, by Aristokrat Records, five singles were released in 2012.
Burna Boy featured many famous Nigerian artists in his debut album, including e 2face, M.I, Reminisce, Wizkid, Timaya, and Olamide. The album sold up to 40,000 on the first day it was released.
He coined his music from legendary Yoruba musicians Fela Kuti, King Sunny Ade and Bob Marley. Listening to his L.I.F.E, you could hear the similarities in his music pattern.
Being a hit album, L.I.F.E ranked number 7 on the Billboard Reggae Albums Chart that year.
Recently, Burna Boy won a Grammy Award. He won the Best Global Music Album category for his 2020 album, Twice as Tall. Wizkid won a 2020 Grammy Award alongside Wizkid. The Grammy award makes it the first time Nigerian musicians have won a Grammy award.
Diamond Platnumz was the third-best musician in Africa but dropped to the 5th position in 2022. Diamond Platnumz is a Tanzanian Afropop and Bongo Flava ( hip hop and R&B) recording artist.
Diamond was born on October 2 1989, in Dar es Salaam, Tanzania, as Naseeb Abdul Juma Issack before taking his stage name Diamond Platnumz when he broke into the Tanzanian music industry in 2010 with his music album Kamwambie.
The Kamwambie album was made of 12 different songs, including his hit single Kamwambie, which reigned in Tanzania and Africa. In 2012 Diamond released another album Lala Salama which contained ten songs.
In the Lala Salama album, his top-selling album, he only featured Mrisho Mpoto in one song.
In 2018 Diamond gained more popularity in the music industry featuring many artists around the world, including Rick Ross, Omarion, Davido, P-Square, Tiwa Savage, flavour and many others in his album A Boy from Tandale released in 2018 by Universal Music Group after joining the music group in 2017.
Since his album in 2018, he has released many singles featuring other famous African musicians, including Fally Ipupa, who is regarded as one of the best musicians in Africa.
Many musicians have also featured Diamond, which has earned him the third-best musician in Africa. Adding to his music popularity, Diamond is also known for his dancing talent, having shown his move in his music.
He is regarded as one of the best dancers among other African musicians. Diamond currently owns a record label WCB Wasafi in which he has signed many artists from Tanzania.
He is regarded as the best and richest musician in Tanzania, owning his uncountable number of hit songs. He has also won many music awards that have pushed him to become the 4th best musician in Africa.
Adding to Diamond WCB Wasafi record label, he also owns Zoom extra, Wasafi TV and Wasafi FM, one of Tanzania's best media.
Due to his popularity in the music industry, Diamond has signed many contracts with different companies, including Pepsi Brand Ambassador in East Africa, Brand Ambassador of Parimatch Africa and Nice One Brand Ambassador, all in 2019.
He also signed another contract as the Brand Ambassador of Coral Paints in 2020.
2Face Idiba was the 9th best musician in Africa in 2021. Currently, he has risen to the 6th on the list of the top best musicians in Africa. Innocent Ujah Idibia, popularly known by his stage name 2Face Idibia, born on September 18, 1975, in Jos Plateau, Nigeria, is a music legend and African best musician.
Even though he was born in Jos, he is an indigene of Benue State. 2Face rose from nothing to something and then became one of the best Afropop singers in Africa.
2face started his music career with Plantashun Boiz, which included Black Face and Faze; after some misunderstanding in the music group, 2Face released different songs. His music career has continued to flourish continuously.
Tuface was a top signing for Kennis Music early in his career, with whom he released the first album 'African Queen'.
The release of the album 'African Queen' brought him to the limelight in 2004, and since then, he has remained on top of his game.
His continuous growth in firmness made him be recognised as the best African musician. 2face has won himself awards like the Headies, MTV Music Awards, and BET Awards.
Tubaba's music is mature, timeless and unique. Tubaba, in most of his songs, is always in touch with reality, and his song, African Queen, will always stand the test of time.
Due to his stability in music over the years with his quality, he will forever remain relevant in the music industry.
Fally Ipupa N'simba, known by his stage name Fally Ipupa, is a Congolese singer-songwriter, dancer, philanthropist, guitarist and producer. From 1999 until 2006, he was a Quartier Latin International member, the music band formed in 1986 by Koffi Olomidé.
Fally Ipupa Nsimba was born on December 14, 1977, in Kinshasa, Democratic Republic of Congo, in a large family. Having been raised in a catholic family, he began singing in the church choir.
In his adolescence stage, he began his musical career in various small groups in Kinshasa. In the mid-1990s, his voice attracted attention, and he eventually joined local groups, including "New City" or "New Covenant". In the late 1990s, he joined the nationally recognised "Latent Talent", with whom he recorded his first album.
His first solo album was Droit Chemin, released in 2006, and sold over 100,000 units, while his second album Arsenal de Belles Melodies, was released in 2009.
Another of his album is Power Kosa Leka which he released in 2013.
Fally Ipupa has won many awards, making him one of Africa's top ten best musicians. The awards include the Kora Awards for Best Artist or Group from Central Africa, MTV Africa Music Awards 2010 for Best Video and Best Francophone Artist.
He also won the urban awards for Best African Artist. The famous musician was also nominated in the Best Live Act category at the MTV Africa Music Awards 2014.
Fally Ipupa, a noted guitar player, connected with audiences stateside with "Chaise Electrique", a bilingual love song in which he has featured former G-Unit singer Olivia.
Sarkodie was the 7th best musician in Africa in 2021, owning to his hit songs over the years. However, Sarkodie has dropped to the 8th position. Michael Owusu Addo, popularly known by his stage name Sarkodie, was born on July 10, 1988, in Tema, Ghana, in Africa's western part.
He is a professional rapper in the music category and known as one of Africa's best music rappers; his entertaining flow is delightful to listen to.
Sarkodie has produced many hit songs since he broke into the music industry; he has also been featured in many songs in Africa, including Nigeria, the fastest-growing music industry in Africa.
His songs with different musicians have earned him a spot as the 7th-best musician in Africa in 2021.
Sarkodie has also produced many music albums since he joined the famous Ghanaian music industry, including Makye in 2009, Rapperholic in 2012, Sarkology in 2014, Highest in 2017 and lately, Black Love.
His awards and endorsements have also helped him to become one of the best musicians in Africa in 2021, including his Ghana Music Award for Artist of the Year in 2010, BET Award in 2012, BET Hip Hop Awards in 2019, EMY Awards in 2016, Best Hip Hop award in 2014 and many more.
His popularity and growth in the music industry have earned him many contracts, including Brand Ambassador for Samsung Electronics, FanMilk Ghana in 2013, Tigo Telecommunications Ghana in 2013, Standard Chartered Bank and Guinness Ghana Limited.
Yemi Alade was the 8th best musician in Africa in 2021. However, Yemi Alade has dropped to the position of the 9th best musician in Africa.
Yemi Alade is a Nigerian Afro-pop singer born on March 13, 1989, in Abia state Nigeria. She broke into the Nigerian music industry in 2013 after she released her first single, Johnny, under Effyzzie Music Group, a company she signed a contract with in 2009.
The single reigned all over Nigeria and some parts of African countries. Johnny made her so famous in the music industry, and she was regarded as one of the best African musicians.
After her single, she released four different albums, which have taken her to many world tours in her music career, including King of Queens in 2014, Mama Africa 2016, Black Magic 2017 and Woman of Steel 2019.
Yemi Alade has also released many singles joined with her four albums, making her the 8th best musician in Africa.
She has also won many awards due to her talent and popularity in music, including Best Female Artiste in Western Africa in 2015, Best Female Artiste 2018, Best Performer 2017, 2018 and 2019.
In 2020 Yemi Alade gained more recognition and performed at the Global Goals named Unite for Our future alongside famous musicians, including Miley Cyrus, Shakira, J Balvin, Jennifer Hudson, Coldplay, Usher, Justin BieberandQuavo, Christine and the Queens and Chloe X Halle.
Sho Madjozi was the 10th best musician in Africa in 2021 and still maintains her position in 2022. Maya Christinah Xichavo Wegerif, known by her stage name Sho Madjozi is a South African rapper, singer and songwriter born on May 9, 1992, in South Africa.
Sho Madjozi started her music journey with spoken word poetry; she named MayaThePoet before gaining popularity in music after collaborating with rapper Okmalumkoolkat in Ngiyashisa Bhe.
After the collaboration, she released her hit single Dumi HiPhow, in 2017, featuring PS DJz, a disk jockey duo. The song further increased her popularity in the whole of Africa.
In the same year, Sho Madjozi was featured by DJ Maphorisa's BlaqBoy Music Presents Gqom Wave in a song titled Probleme.
After gaining more popularity in music, Sho Madjozi earned a performance at the Global Citizen Festival: Mandela 100 in 2018, with Beyonce and Jay-Z as the star performer.
At the end of 2018, Sho Madjozi released her debut album Limpopo Champions League. Her songs raised her popularity more, as she got to be recognised as one of the best musicians in Africa.
She has also won many awards that helped her become the 10th best musician in Africa in 2021, including Best Newcomer in 2019 and Female Artist of the Year 2019.
She was named in the Forbes Magazine in the creatives category list due to her performance and contribution to the entertainment industry alongside Nigerian star Burna Boy.
Being one the best musician in Africa, Sho Madjozi signed a contract as an ambassador for Trace Urban's mobile pre-paid provider TRACE Mobile.