Infinix Hot 12 price in Nigeria
The Hot 12 Play is the first Infinix device to feature Android 12. Discover in this article, the current Infinix Hot 12 price in Nigeria.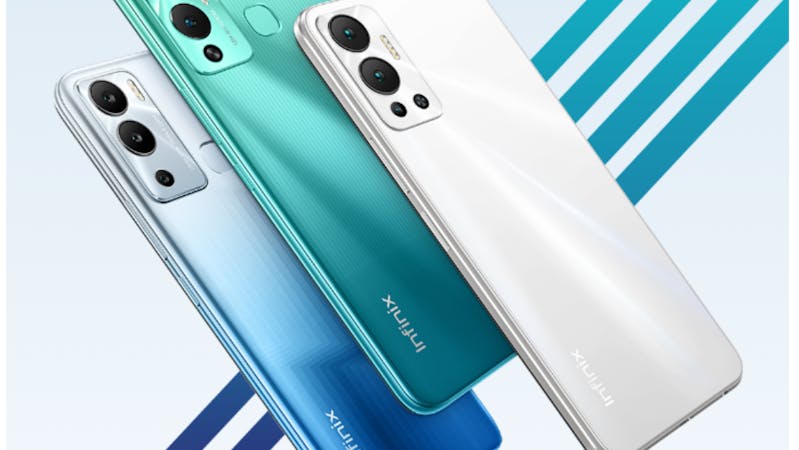 Also called Infinix Hot 12 Play, the affordable Infinix Hot 12 price in Nigeria makes it the second-cheapest 4GB Infinix smartphone on the market.
The twelfth iteration in the popular Hot series, the basic model of the Infinix Hot 12 costs 85,950 NGN in Nigeria, while the 128G-ROM variation costs 95,000 NGN.
Infinix Hot 12 Price in Nigeria

| Infinix Hot 12 version | Price in Nigeria |
| --- | --- |
| Infinix Hot 12 64GB | 85,950 NGN |
| Infinix Hot 12 128GB | 95,000 NGN |
.
Why the Infinix Hot 12 is worth buying in 2022
Low Nigerian price
The Hot 12 is one of Infinix's cheaper smartphones, costing about 86,000 NGN.
Breakthrough advancement
Despite its mid-range Nigerian price, the Hot 12 Play is Infinix's first smartphone to offer Android 12. However, if iOS is your preference you can check our breakdown of the iPhone XR Nigerian price, iPhone 9 Nigerian price and iPhone 13 Pro Max Nigerian price.
Although not included in our list of best infinix smartphones, the Hot 12 Play is the first in the Hot series to have a fingerprint reader and the first in the series to have a primary camera powered by the new and powerful Helio G85 processor.
Entertaining Viewing
The Infinix Hot 12's screen is composed of glass and is 6.82 inches with a 720p resolution, making it comfortable to hold. It utilises a notch in the screen's centre for the selfie camera and retains two front flashes immediately above the display.
The Infinix Hot 12 has an IPS LCD display, which, at the low price in Nigeria, will satisfy your media requirements.
The screen refresh rate is 90 Hz, allowing for smoother scrolling and an enhanced user interface experience.
Mega RAM that can be expanded to 7 GB
The Infinix Hot 12 has the much-talked-about memory fusion RAM Plus, making its pricing in Nigeria look even more affordable. This provides the opportunity to increase the RAM by 3 GB.
Therefore, if you require additional RAM when multitasking, it might improve your experience without requiring you to close background applications. You may adjust the amount of virtual RAM to assign by heading to Settings, scrolling down to Special Features, and selecting MemFusion.
A dependable and high-performing chip
The Infinix Hot 12 utilises the Mediatek Helio G85 chipset, which promises to give decent performance despite its sub-90k pricing in Nigeria.
It is a powerful CPU for gaming, and Infinix has collaborated with Free Fire to give a really optimised experience.
This cooperation guarantees that there will be no latency or overheating when playing with high-quality graphics settings and a high frame rate. In conclusion, the Hot 12 is a reliable gaming gadget for Nigerians on a budget.
Superior Camera
The camera on the Infinix Hot 12 is a 13 MP camera of high quality. With effective HDR processing, photos are nicely saturated. 
The 8-megapixel selfie camera shoots at 1080p at 30 frames per second, resulting in crisp and beautiful selfies.You get good HDR on standard selfies. 
The Infinix Hot 12 can record videos up to 1080p at 30 fps and up to 2K with its twin front- and rear-facing cameras.
5000mAH battery
The Infinix Hot 12 has a 5000mAh battery , which has become the norm for smartphones in Nigeria.This autonomy ranks it joint-first among in the Infinix battery ranking. 
The battery life is dependable and will enable you to use the gadget for a whole day. The Infinix Hot 12 also features 18-watt rapid charging, ensuring you never run out of energy.