Richest actors in the world 2023 (male)
Explore the top 10+ richest actors in the world for 2023, led by Dwayne Johnson, and delve into the diverse paths of Hollywood's wealthiest stars.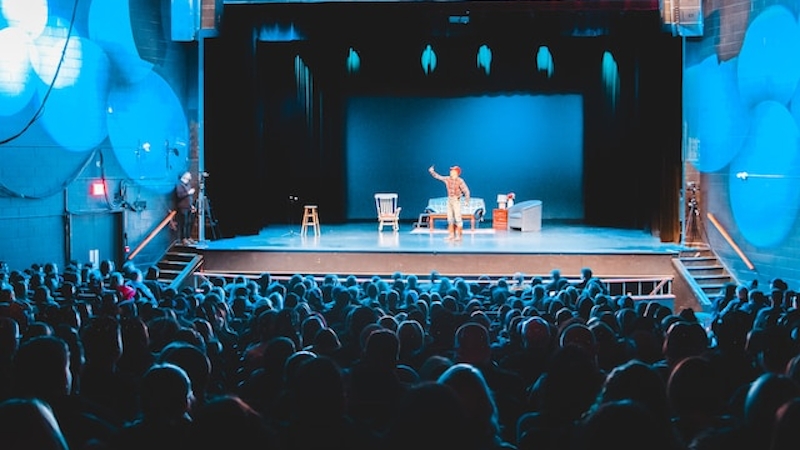 The quest to claim the coveted title of the wealthiest actor in the world is a pursuit that has captured the imagination of millions within the glitzy realm of entertainment. 
As we delve into the fascinating landscape of showbiz in the year 2023, we encounter a select group of individuals who have ascended the echelons of wealth and emerged as the richest actresses and actors globally. 
This exploration of the top 10+ wealthiest actors in the world uncovers their stories, their achievements, and the staggering fortunes that have propelled them into the elite ranks of the world's richest celebrities. 
From the richest American actor to the most wealthy actors on a global scale, these individuals have left an indelible mark on the industry and continue to shape the landscape of Hollywood and beyond.
Tom Hanks, an esteemed actor and producer hailing from the United States, has graced the global silver screen with his presence in a multitude of renowned films, including classics like "Forrest Gump," "The Da Vinci Code," and "Angels & Demons."
His illustrious career is punctuated by a remarkable achievement—the box office gross of his voice role as Woody in "Toy Story 3" catapulted the film to become the highest-grossing production of its year, amassing an astounding $1 billion in revenue.
As of 2023, Tom Hanks boasts a net worth of $400 million, placing him within the ranks of the world's wealthiest actors. 
Amitabh Bachchan, often revered as the "Emperor of Bollywood," stands as an iconic figure, particularly renowned for his prominence in the 1990s. He is the 16th richest actor in the world with a multifaceted career encompassing roles as a producer, television host, occasional vocalist, and a former politician. 
Bachchan's cinematic journey is nothing short of prolific, boasting appearances in a staggering number of over a hundred films. 
He has earned a hallowed status as one of India's most significant performers, with a stellar filmography that includes legendary titles like "Sholay," "Amar Akbar Anthony," "Deewar," "Kabhie Khushi Kabhie Gham," "Baghban," "Don," "Wazir," and "Pink."
Notably, Amitabh Bachchan's influence extends beyond the borders of his home country, as he is recognized as one of the world's richest actors. 
Sylvester Stallone, an accomplished American figure, wears multiple hats in the world of entertainment, excelling as an actor, screenwriter, producer, and director. With a remarkable income of $400 million, he stands as one of the world's wealthiest actors. 
As of the time of writing this article, Stallone's films have achieved astounding global box office earnings, exceeding the remarkable milestone of $4 billion.
What sets Stallone apart from many of his Hollywood counterparts is his hands-on involvement in the creation of several major franchise films. 
He not only stepped into the spotlight as the star of these iconic movies but also took on the roles of a writer and producer. 
This multifaceted approach to filmmaking has not only contributed to his financial standing as the 15th richest actor in the world but has also solidified his status as a dynamic and influential figure in the world of cinema.
Ranking 14th amongst the world's wealthiest actors in 2023 is Mark Wahlberg, a versatile American talent, who has left an indelible mark on the entertainment industry with his roles as an actor, musician, philanthropist, and former fashion model. Notably, he holds the distinction of being a two-time Oscar nominee. 
Before venturing into acting, Wahlberg made a name for himself as a member of the popular pop group New Kids on the Block and also made appearances in various advertisements.
Wahlberg's acting style is characterised by his adeptness at creating a tough and resilient image on screen, all the while delivering performances that are steady and inherently natural.
His journey in the world of film commenced in 1993 with a role in the movie "The Substitute." However, it was his portrayal in the film adaptation of Jim Carroll's autobiographical story, "The Basketball Diaries," that initially brought him attention in the industry.
A pivotal moment in his career arrived with the lead role in the acclaimed drama "Boogie Nights", which marked the beginning of a string of successes, with roles in blockbuster hits such as "The Perfect Storm," "Planet of the Apes," "The Departed," and the "Transformers" franchise, solidifying his status as a Hollywood heavyweight.
The lion's share of his impressive $400 million net worth can be attributed to his prominent role in the lucrative "Transformers" franchise, which raked in billions worldwide and cemented as one of the richest actors in the world.
Wahlberg's influence and social contribution extend beyond the silver screen. In 2020, he ranked third on the list of highest-earning actors, with earnings reaching an impressive $58 million. Moreover, he is an avid supporter of charitable causes, particularly those focused on children's medical institutions, further exemplifying his commitment to making a positive impact in both the entertainment industry and society at large.
Jackie Chan is a multi-talented individual hailing from Hong Kong, whose impressive list of titles includes actor, stuntman, film director, film producer, screenwriter, choreographer, singer, philanthropist, and martial arts master. Beyond his multifaceted career, which sees him rank as the 13th richest actor in the world, Jackie Chan holds the esteemed role of being a goodwill ambassador for UNICEF.
His estimated net worth, an impressive $400 million, stands as a testament to his long and illustrious career, which began with his breakthrough role in the late 1970s film "Drunken Master." 
This marked the inception of a remarkable journey that would see him become an international icon in the world of martial arts and cinema.
Following this pivotal moment, Jackie Chan embarked on an impressive string of renowned Hong Kong action films, many of which not only featured him as the star but also saw him take on directorial responsibilities, showcasing his multifaceted talent.
The transition to Hollywood solidified his status as one of the most recognizable and celebrated actors of all time, with the blockbuster hit "Rush Hour" serving as a notable milestone. His subsequent Hollywood endeavors further bolstered his global acclaim.
As of 2023, Jackie Chan's estimated net worth remains at $400 million, firmly establishing him among the world's wealthiest actors. However, his influence transcends financial success. 
He has made significant contributions to the Chinese film industry, earning numerous awards for his remarkable work. 
In addition, he has actively engaged in various public welfare initiatives and lent his support to multiple charitable causes, exemplifying his commitment to making a positive impact on society. 
Furthermore, his role as a UNICEF Goodwill Ambassador underscores his dedication to children's health and education, further enhancing his legacy as a global humanitarian and cultural icon.
Initially catapulting to global acclaim through unforgettable performances in films like "One Flew Over the Cuckoo's Nest" and "The Shining," Jack Nicholson, a legendary actor whose illustrious career has spanned several decades, is the 12th richest actor in the world in 2023. 
Nicholson's acting prowess is defined by his proficiency in action sequences, his command of martial arts, his ability to deliver natural and authentic performances, and his strong affinity for portraying iconic characters.
Earning the distinction as the most frequently nominated individual in the history of the Academy Awards, Nicholson's cinematic journey has been enriched by collaborations with visionary directors such as Martin Scorsese and Roman Polanski, resulting in a body of work that has left an indelible mark on the film industry.
As of 2023, Jack Nicholson's estimated net worth stands at an impressive $400 million, ranking him amongst the world's richest actors.
His contributions to the art of acting, characterised by his versatility and iconic performances, have solidified his status as a beloved and revered figure in the realm of entertainment.
Adam Sandler, a multi-talented individual encompassing the roles of comedian, actor, musician, screenwriter, and film producer, embarked on his acting journey following a meteoric rise in popularity and the adoration of audiences during his tenure on the renowned program Saturday Night Live. 
While on the show, he showcased his talents by not only crafting humorous jokes but also delivering memorable sketches and musical performances.
Sandler's acting prowess is characterised by his exceptional aptitude for comedy, effortlessly delivering natural and humorous performances that endear him to audiences far and wide.
As one of the world's richest actors, Adam Sandler's cinematic legacy is indelibly marked by his leading roles in beloved films such as "Billy Madison," "The Wedding Singer," "Happy Gilmore," "Click," "Anger Management," and "Just Go with It." These comedic gems have solidified his status as a luminary in the world of comedy and entertainment.
Sandler's versatility extends to more serious roles, further enhancing his reputation as an actor capable of transcending genre boundaries.
As of 2023, Adam Sandler's estimated net worth stands at an impressive $420 million, which solidifies him as the 11th richest actor in the world. Beyond his financial accomplishments, he wields extensive influence within the film realm and actively engages in philanthropic endeavours. 
He has made significant contributions to public welfare activities, lending his support to education and health initiatives, further exemplifying his impact on society beyond the silver screen.
Mel Gibson, the accomplished actor, film director, and screenwriter hailing from Australia and the United States, catapulted to international stardom through his iconic portrayal of the lead roles in the "Mad Max" film series during the late 1970s and early 1980s.
Gibson's ascent to the ranking of the world's richest actors had its humble beginnings in his native Australia, where he embarked on his cinematic journey. 
His debut film, "Mad Max," achieved staggering success, amassing a staggering $100 million at the box office. Subsequently, his career and earnings soared, allowing him to indulge in extravagant acquisitions, such as purchasing an entire island in the Pacific for $15 million.
A pinnacle in his career arrived with the epic film "Braveheart," where Gibson not only assumed the lead role but also took the helm as the director. This cinematic masterpiece garnered ten Oscar nominations and secured five wins, including Best Picture and Best Director, cementing Gibson's status as a formidable force in the industry.
Following these triumphs, Mel Gibson became one of the most sought-after and handsomely compensated actors in Hollywood. 
He is remembered for his unforgettable roles in blockbuster hits like "Lethal Weapon" and "What Women Want." Gibson's extensive filmography boasts dozens of renowned Hollywood productions.
As of 2023, Mel Gibson's estimated net worth stands at an impressive $425 million with his enduring legacy in the world of entertainment, coupled with his financial success, solidifying his place among the elite in Hollywood.
Known for his roles as a bodybuilder, entrepreneur, actor, producer, statesman, and politician, serving as the 38th Governor of California, the multifaceted Arnold Schwarzenegger is the 9th richest actor in the world in 2023. 
Arnold's iconic status as an actor has transcended generations, making him a household name. His portrayal of unforgettable characters in films like "Terminator," "Commando," "Running Man," "True Lies," and his leading role in "Predator" has solidified his place in cinematic history.
In addition to his impressive film career, Schwarzenegger is a decorated bodybuilder, boasting numerous awards, including seven prestigious "Mr. Olympia" titles. His contributions to the world of bodybuilding also extend to investments in bodybuilding products, further solidifying his legacy in the fitness industry and enhancing his standing as one of the world's richest actors. 
As of 2023, Arnold Schwarzenegger's estimated net worth stands at a remarkable $450 million. His wealth has been substantially bolstered by his roles in blockbuster movies such as "Conan the Barbarian," "Terminator," "Total Recall," and many others. 
Schwarzenegger is not merely a perfect embodiment of strength, charm, and masculinity, but he is also celebrated for his successful endeavors as a politician and entrepreneur, making him a truly iconic figure in both the entertainment and business worlds.
Kevin Hart, the celebrated American stand-up comedian and actor, has left an indelible mark on the entertainment world, featuring prominently in a plethora of beloved movies and amassing a staggering fortune through his immensely popular comedy tours.
Hart's journey into the world of comedy commenced with a series of triumphs in amateur comedy contests at local clubs, where he first honed his comedic skills.
His initial forays into the realm of cinema included roles in hit movies like "Scary Movie" and "Meet the Fockers." However, it was his subsequent appearances in films such as "Think Like a Man," "Ride Along," "Get Hard," "Central Intelligence," and the reboot of "Jumanji" that catapulted him to stardom. 
His widespread influence was further recognized in 2015 when Time magazine included him in their prestigious list of the 100 most influential people in the world.
In addition to his silver screen endeavors, Kevin Hart is a charismatic host of comedy shows and a globe-trotting performer, entertaining audiences across the world with his stand-up routines. 
In 2017, he expanded his entertainment empire by launching the Laugh Out Loud Network, a subscription-based streaming video service, in collaboration with Lionsgate.
The culmination of his remarkable career is reflected in his astounding net worth, which currently stands at an impressive $450 million, making him the 8th richest actor in the world. 
Standing as an iconic figure in American cinema, and renowned for his illustrious career as an actor, producer, and director, Robert De Niro is the 7th richest actor in the world. 
Although his journey in the film industry began long before some of his most acclaimed works, it was his compelling portrayals in "Taxi Driver" and "Raging Bull" that etched an indelible image in the annals of American cinema, solidifying his reputation as one of the nation's preeminent actors. 
These pivotal roles served as a springboard for a multitude of award-winning performances in the years that followed.
De Niro's prominence shines most brilliantly in the realm of crime dramas and thrillers. Films such as "Heat," "The Untouchables," "The Deer Hunter," "Goodfellas," and "Casino" have not only achieved iconic status but have also allowed him to exhibit his exceptional talent.
Nevertheless, De Niro's acting prowess extends beyond the confines of dramatic genres, as he has also excelled in the realm of comedy. Well-received films such as "Meet the Parents," "Analyze This," and "The Intern" have showcased his remarkable versatility, proving his ability to excel in diverse roles.
A noteworthy milestone in his later career was his brilliant performance in Martin Scorsese's film "The Irishman." This portrayal served as a testament to De Niro's enduring talent, affirming that even at the age of 70, he continues to deliver exceptional performances.
As of 2023, Robert De Niro's estimated net worth stands at an impressive $500 million, enthroning him in the palace of the world's richest actors. 
George Clooney, an acclaimed American figure, stands as an illustrious presence in the world of entertainment and the 6th richest actor in the world. He boasts a multifaceted career, with accolades in acting, directing, producing, and screenwriting, and holds the distinction of being a two-time Oscar winner.
Clooney is among the most coveted talents in Hollywood, renowned for his captivating performances in an array of films. His portfolio includes iconic works such as "Ocean's Eleven," "The Descendants," "Three Kings," and "Syriana," which have solidified his status as a cinematic luminary.
Beyond critical acclaim, Clooney has graced the screen in movies that ascended to the pinnacle of commercial success, ranking among the highest-grossing films of their respective years. 
The fifth richest actor in the world in 2023, Tom Cruise's ascent to stardom began in the 1980s, and over the years, he has garnered three Oscar nominations. His inaugural Academy Award nomination was secured for his performance in the movie "Rain Man," where he shared the screen with Dustin Hoffman.
In 1994, Cruise took on the role of the vampire Lestat de Lioncourt in the gothic drama "Interview with the Vampire." Two years later, the action-packed "Mission: Impossible" hit theaters, featuring Cruise as the charismatic super-spy Ethan Hunt. 
This film and its subsequent sequels achieved remarkable success, establishing themselves as one of the most prosperous and enduring spy franchises in the history of cinema, second only to the iconic James Bond series.
Cruise's portrayals in "Jerry Maguire" and "Magnolia" earned him two more Oscar nominations, showcasing his versatility as an actor.
Although Cruise has graced the silver screen in numerous renowned films, including "Vanilla Sky," "Minority Report," "War of the Worlds," and "Edge of Tomorrow," the primary source of his substantial wealth can be attributed to his leading role in the "Mission: Impossible" franchise.
As of 2023, Tom Cruise's estimated net worth stands at an impressive $600 million, making him one of the world's richest actors.
In 1989, Shahrukh Khan marked his television debut in the series "Fauji," directed by Raj Kumar Kapoor. He is widely hailed as the "King Khan" of the Hindi film industry. Although he hails from Bollywood rather than Hollywood, Shahrukh Khan stands as one of the wealthiest actors globally.
His cinematic journey boasts an impressive repertoire of over 50 Bollywood hits, spanning from blockbusters to comedies and romantic masterpieces. This diverse body of work undoubtedly justifies his moniker as the king, accompanied by immense fame and wealth.
Among his most iconic films are "Dilwale Dulhania Le Jayenge," "Dil Se," "Kal Ho Na Ho," "Kabhie Khushi Kabhie Gham," and "My Name Is Khan." Shahrukh Khan's signature style, characterised by his captivating and romantic on-screen presence, has endeared him to audiences far and wide.
Beyond his acting career, Khan extends his influence into the world of sports as a co-owner of the IPL team "Kolkata Knight Riders." 
Additionally, he presides over one of the largest production companies in the Indian film industry, "Red Chillies Entertainment." 
Dwayne Johnson, originally known for his career as a professional wrestler, has transitioned into the world of acting to become the 3rd richest actor in the world. He has graced the silver screen in numerous blockbuster films, such as "Skyscraper," "San Andreas," and the "Fast and the Furious" franchise. 
Johnson's trademark in the world of acting is his portrayal of tough, strong-willed characters, which has contributed to his widespread appeal. His ability to craft compelling character images has made him a standout figure in the industry.
As an American multi-talented person, he has expanded his repertoire to include entrepreneurship, music, and singing, in addition to his wrestling and acting endeavours.
Recognized by his pseudonym, "The Rock," Johnson's financial success extends beyond his acting roles, having amassed substantial wealth through his tequila brand, Teremana Tequila. 
His popularity in Hollywood has soared, and he has taken on the role of producer for a notable ten film and television projects, set for release.
Not only has Johnson achieved great financial success, but he has also made significant contributions to society. In 2019, he topped the list of the world's highest-paid male movie stars, earning a remarkable $89.4 million. He continued to hold a prominent position on the list in 2020, with earnings of $87.5 million. 
Moreover, Johnson actively supports various charitable causes, including the children's charity Make-A-Wish Foundation, among others. 
Jerry Allen Seinfeld, the acclaimed American comedian, actor, writer, and producer, has recently ascended the ranks, to become the 2nd richest actor in the world.
His claim to fame stems from co-creating the iconic American sitcom "Seinfeld" alongside Larry David in 1988, wherein he portrayed a semi-fictionalized version of himself.
"Seinfeld" stands as a crowning achievement in the show's history, earning well-deserved accolades. 
Remarkably, Seinfeld's commitment to his craft was evident when he adamantly refused to participate in the 10th season of "Seinfeld" until he secured a staggering $110 million fee.
As the show reached its culmination, he was reaping the benefits of his unparalleled success, earning a remarkable $1 million per episode. Beyond "Seinfeld," Seinfeld lent his talents to other notable TV series such as "Curb Your Enthusiasm" (2004–2009) and "Louie" (2012-2014), solidifying his status as a true luminary in the world of comedy and entertainment, and one of the richest actors in the world. 
Tyler Perry isn't just an actor; he's the richest actor globally, boasting a staggering net worth of $1 billion. Since 1992, he has worn multiple hats, excelling as a writer, director, producer, screenwriter, and composer. In 2011, Forbes crowned this African-American polymath as the highest-paid figure in the entertainment industry.
Perry's claim to fame is his iconic portrayal of Madea. His notable works include "Daddy's Little Girls" (2007), "Why Did I Get Married?" (2007), and "The Diary of a Mad Black Woman" (2007). 
Additionally, he's renowned as a prolific screenwriter and ranks among the highest-paid actors in the United States.
As he forges an exclusive partnership with Oprah Winfrey, Perry's career trajectory continues its upward ascent. It's truly remarkable that this individual, who faced expulsion from middle school in his childhood, has risen to become an industry titan and a symbol of unparalleled success in the world of entertainment.
Final words: Richest actors in the world 2023
As we conclude our exploration into the world of the richest actors in 2023, it's evident that the pursuit of wealth and fame has led some exceptional individuals to unimaginable financial success. 
Topping the list as the wealthiest actor in the world is none other than the iconic American actor, Tyler Perry, whose multifaceted career spans acting, writing, directing, producing, and more, amassing a remarkable fortune.
Following closely behind, we've encountered an array of talented actors and entertainers, each with their unique contributions to the industry.
From the comedic brilliance of Jerry Seinfeld and Adam Sandler to the global stardom of Shahrukh Khan. From the multifaceted talents of George Clooney, Sylvester Stallone, Mark Wahlberg, Amitabh Bachchan, and Tom Hanks, to the versatile Tom Cruise and Robert De Niro, these individuals have carved their places among the top ranks of the world's richest actors.
Notably, Jackie Chan's martial arts mastery and the enduring legacy of legends like Jack Nicholson have secured their places among the wealthiest actors globally
Their enduring impact on the world of entertainment, coupled with their immense wealth, underscores their significance in the realm of showbiz.
As we celebrate the achievements of these remarkable figures, it's abundantly clear that the pursuit of both wealth and fame continues to propel their extraordinary journeys in the ever-evolving landscape of the entertainment industry.