Top 10 richest actresses in the world
Explore the financial triumphs and multifaceted success stories of the world's wealthiest actresses, from Barbra Streisand to Jennifer Aniston.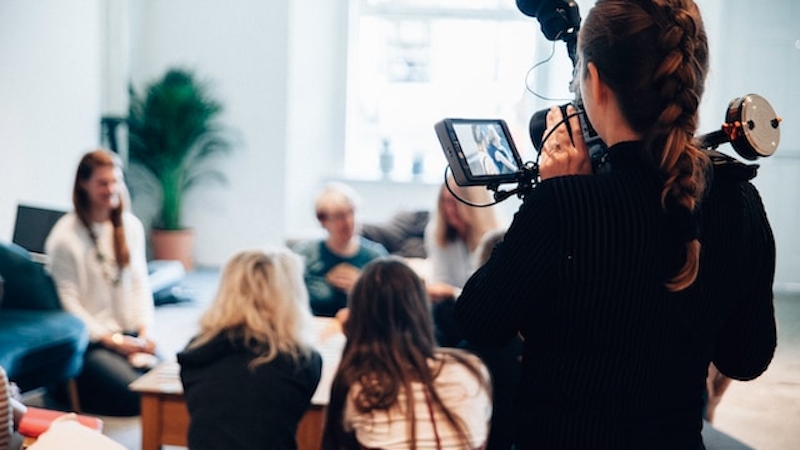 This article delves into the lives and careers of the top 10 wealthiest actresses in the world, few of whom have managed to surpass some of the globe's richest male actors like Dwayne Johnson, Tom Cruise and Vin Diesel, as well as some of the world's richest soccer stars, offering a glimpse into the remarkable journeys that have led them to amass substantial fortunes. 
From their early breakthroughs in the entertainment industry to their ventures in various fields, these stars have not only graced our screens but have also made their mark as entrepreneurs, producers, and philanthropists. 
Whether through award-winning performances, entrepreneurial ventures, or humanitarian efforts, these are the richest actresses in the world:
Sandra Bullock, with an impressive net worth of $250 million, ranks as the 10th richest actress in the world. Her illustrious career spans both the world of acting and business, making her a prominent and influential figure. 
Bullock has graced the silver screen with high-profile roles in films like "Gravity," "The Blind Side," and "The Heat." 
Beyond acting, she is also the founder of a production company called Fortis Films, which significantly contributes to her substantial wealth. Notably, she is among the distinguished Oscar-winning actresses.
Sandra Bullock's journey in Hollywood commenced at an early age, with her first Hollywood appearance in 1994's "Speed," which became a high-profile success. 
Over the years, she continued to star in commercially and critically acclaimed films, including "Gravity," "Miss Congeniality," "The Blind Side," and "Bird Box."
Throughout her remarkable two-decade-long career, she has earned a plethora of awards and accolades, including recognition from critics' associations, the Screen Actors Guild, and the Golden Globe Awards. 
Her crowning achievement came in the form of an Oscar for Best Actress, which she received for her exceptional performance in "The Blind Side."
Julia Roberts, with a substantial net worth of $250 million, ranks among the most charming and beautiful Hollywood stars. Her versatility, which allows her to seamlessly transition from hard-hitting thrillers to heartwarming romantic comedies, has made her one of the most renowned and sought-after actresses in Hollywood.
Julia Fiona Roberts has enjoyed a successful and enduring career in the Hollywood industry that spans decades as she isn't just a movie star but also a film producer. Some of her most memorable performances include roles in films like "Pretty Woman," "Notting Hill," and "Eat Pray Love."
Her portrayal in "Erin Brockovich" earned her an Oscar, and a significant portion of her wealth was amassed during the 1990s and early 2000s. Roberts has not only won critical acclaim but also graced the title of "The Most Beautiful Woman in the World" by People magazine a remarkable five times.
As of 2023, Julia Roberts' net worth is estimated at $250 million, solidifying her status as one of the world's richest celebrities. She has garnered prestigious awards such as the Golden Globe and the Oscar, further emphasizing her position as one of the wealthiest actresses in the history of cinema.
Roberts has managed to capture the hearts of audiences worldwide with her memorable performances in films like "Eat, Pray, Love," "Notting Hill," and "Runaway Bride." 
Her exceptional talent is reflected in the fact that she was once the highest-paid actress globally when she received a staggering $25 million for her role in "Mona Lisa's Smile." Her illustrious career is a testament to her enduring influence in the world of cinema.
Julia Louis-Dreyfus, with an impressive net worth of $260 million, achieved international recognition through her iconic portrayal of Elaine in the popular sitcom "Seinfeld."
Her remarkable contributions to the entertainment industry have earned her a total of 11 Emmy Awards, along with numerous other honors and accolades, solidifying her status as one of the wealthiest actresses on a global scale.
This Golden Globe-winning actress has accumulated her substantial wealth through a multifaceted career that spans appearances in TV shows and movies, brand endorsements, and involvement in film productions. Her versatility and talent have been key in amassing her financial success.
In 2016, Julia Louis-Dreyfus received the distinguished recognition of being named one of the world's most influential people by Time magazine, underscoring her significant impact not only in the entertainment industry but also on a broader societal level.
Mia Wasikowska, with an impressive net worth of $275 million, embarked on her unexpectedly successful acting journey in the 2004 Australian television drama "All Saints." This early start paved the way for her to rise as one of the wealthiest actresses globally. Her initial foray into the film industry occurred with her role in "Suburban Chaos."
One of the standout moments in the career of this Australian actress was her captivating performance in "Alice in Wonderland." This role left an indelible mark on audiences and solidified her reputation in the entertainment world. 
As of now, Mia Wasikowska's net worth is estimated to be around $275 million, a concrete evidence of her talent and achievements in the film industry.
Jessica Alba, with a considerable net worth of $350 million, holds the position of the fifth richest actress globally. Her journey to fame began with her performance in "Camp Nowhere" and reached new heights with her iconic role in the television series "Dark Angel."
Over the course of her career, Alba continued to achieve significant success with notable films like "Fantastic Four," "Good Luck Chuck," and "The Love Guru." 
One of her more recent accomplishments includes the film "An El Camino Christmas." This impressive body of work has contributed to her estimated net worth of approximately $350 million.
Notably, Jessica Alba first rose to prominence with her role in James Cameron's television series "Dark Angel." 
Her acting career commenced at the young age of 13, and she has since appeared in a wide range of television shows and movies, including titles like "Valentine's Day," "Fantastic Four," and "The Love Guru," among others.
Beyond her on-screen success, she has secured her status as one of the highest-paid actresses in Hollywood. Additionally, she is the co-founder of The Honest Company, a multi-billion dollar consumer products company. 
Her entrepreneurial endeavors have further solidified her as a multifaceted and influential figure in the entertainment and business worlds.
Victoria Principal, boasting a significant net worth of $350 million, is renowned for her iconic portrayal of Pamela Barnes Ewing on the enduring soap opera 'Dallas.' However, she transitioned away from Hollywood to pursue her passion for skincare and has now redirected her focus toward philanthropic endeavors, cementing her status as one of the wealthiest actresses globally.
Victoria Principal's connection with 'Dallas' began when she first laid eyes on the script, which hinted at the series' potential success. Little did she know that the show would achieve worldwide acclaim after its debut in 1971.
Her portrayal of Pam Barnes, the wife of Patrick Duffy's character Bobby Ewing, lasted for nine years until her departure in 1987.
One of the factors contributing to her exit was the diminishing significance of Pam's character and the series' declining writing quality following a five-year peak.
This period also witnessed the departure of some of the show's key writers due to contractual disputes.
During contract renegotiations in the seventh season, Principal notified the producers of her intention to conclude her contract after two more years.
Initially, they accepted her terms, but as her departure date neared, the producers made significant offers, including a per-episode salary that would have made her the highest-paid actress on television. Nonetheless, Victoria remained resolute in her decision.
To bring a decisive end to her character, Pam, she requested a storyline in which Pam is tragically killed in a car accident. This decision was influenced by the series' tendency to resurrect deceased characters with implausible explanations.
While engaged in her role on 'Dallas,' Victoria Principal managed to write two books: 'The Body Principal' and 'The Beauty Principal.' After departing from the show, she authored a third book, 'The Diet Principal.' Additionally, her interest in skincare led her to launch her own skincare line, Principal Secret, in 1991.
Subsequently, she briefly appeared on the NBC series 'Titans' from 2000 to 2001 before ultimately retiring from Hollywood to dedicate herself wholly to her skincare venture. 
After 28 years in business with Principal Secret, Victoria Principal chose to step down from her role in the company to embark on a new chapter of her life. This chapter is focused on giving back and championing various causes that hold deep meaning for her, thus further expanding her legacy beyond the entertainment industry.
Barbra Streisand, boasting an impressive net worth of $400 million, has amassed her wealth through a lifetime of accomplishments in the realms of acting and entertainment. In addition to her financial success, she possesses a valuable residence in Malibu, with an estimated worth in the millions of dollars.
Her illustrious career, which spans over six decades, includes an exceptional achievement: the coveted EGOT status, awarded to only a select few who have earned an Emmy, Grammy, Oscar, and Tony. 
Streisand's journey began with resounding success in the 1960s recording industry and later transitioned to the world of film by the decade's end.
Her portrayal in the critically acclaimed "Funny Girl" (1968) garnered her an Academy Award for Best Actress. Streisand's fame continued to soar with roles in movies like the lavish musical "Hello, Dolly!" (1969), the screwball comedy "What's Up, Doc?" (1972), and the romantic drama "The Way We Were" (1973).
A second Academy Award was added to her accolades when she composed the love theme for "A Star Is Born" (1976), making her the first woman to receive such a composer's honor.
Notably, with the release of "Yentl" (1983), Streisand became the first woman to write, produce, direct, and star in a major studio film. Her impressive work on "Yentl" secured an Oscar for Best Original Score and a Golden Globe for Best Motion Picture Musical. 
Moreover, she received the Golden Globe Award for Best Director, marking the first, and for 37 years, the only woman to win this prestigious award. Streisand's directorial ventures also included "The Prince of Tides" (1991) and "The Mirror Has Two Faces" (1996).
In 2022, she continued to captivate audiences with the release of "Barbra Streisand Live at The Bon Soir," presenting recordings dating back to 1962. Originally conceived as her debut solo album, these recordings constitute a significant portion of a new retrospective that celebrates Barbra Streisand's remarkable body of work. 
Furthermore, fans and readers can look forward to her eagerly anticipated memoir, "My Name is Barbra," which is set to be published in November 2023. This memoir promises to offer an insightful and personal perspective on her life and career, adding yet another dimension to the legacy of this iconic entertainer.
While Forbes recognizes Reese Witherspoon as the wealthiest actress in the world, she holds the third position on our list. With iconic roles in movies such as "Legally Blonde," "Cruel Intentions," and "Between Heaven and Earth," her estimated wealth is an impressive $440 million.
Witherspoon's standing in the film industry is underlined by her reputation as one of the highest-paid stars. For instance, for a single episode of the series "Big Little Lies" Season 2, she commanded a minimum of $1 million.
Notably, she was the owner of the production company Hello Sunshine, which was responsible for producing acclaimed projects like "Little Fires Everywhere," "Big Little Lies," and "Gone Girl." Later, she sold the company for a substantial sum of $900 million, securing the right to retain a seat on the board of directors and a stake of at least 18 percent.
It's important to note that her income extends beyond her acting roles, encompassing advertising fees as well. For instance, Witherspoon earns six-figure sums for her work in advertisements for companies like Crate & Barrel.
In addition to her entertainment endeavors, Reese Witherspoon also manages a book club that includes some of the most prominent female novelists in America, boasting approximately 2 million readers. 
Her involvement goes beyond book distribution; she also acquires the rights for film adaptations from writers, including renowned figures like screenwriter Shonda Rhimes and journalist Ellen DeGeneres. 
2.
Mary-Kate and Ashley Olsen
Mary-Kate and Ashley Olsen, the renowned Olsen twins, have accumulated a staggering net worth of $500 million, securing them the position of the second wealthiest actresses globally. These sisters embarked on their journey in the entertainment industry as child actresses and later ventured into the world of fashion design.
From a very young age of six, the Olsen twins made their foray into acting and quickly became prominent figures in the film industry. Their talent and charm propelled them to one successful film project after another, and they continued to shine during their teenage years, garnering widespread popularity.
However, in the mid-2000s, the Olsens decided to take a step back from acting and transitioned into the world of fashion design. 
In 2006, they co-founded their own luxury fashion label, "The Row," which is headquartered in New York City. 
Their remarkable work in the fashion industry has not gone unnoticed, as they have been honored with multiple awards from the Council of Fashion Designers of America (CFDA).
It's uncertain whether the actress at the zenith should be categorized among Hollywood's wealthiest stars, as her fortune wasn't primarily, or to be more precise, hardly at all, earned through her acting career. Jamie Gertz, with a staggering net worth of $3 billion, not only stands as the richest actress globally but also holds the title of the wealthiest television entertainer. 
Born on October 28, 1965, in Park Ridge, a suburb of Chicago, this American actress is renowned for her roles in films like "Missing Guys," "Broker," "Less than Zero," and "Smerch." Furthermore, she's held prominent positions in comedy series such as "Seinfeld." Currently, she resides in Beverly Hills, Los Angeles, with her husband Anthony Ressler and their three sons.
Evidently, such wealth couldn't have been amassed solely from her roles in movies and television series, even by the lavish standards of Hollywood. 
In fact, during the mid-1990s, Gertz distanced herself from the film industry, her absence going largely unnoticed, as she pivoted towards investment endeavors. The majority of her substantial wealth was accrued following her marriage to Tony Ressler, an American billionaire.
Although Jamie Gertz achieved considerable success as an actress during the 1980s, her immense net worth signifies her continued prosperity in life, primarily through her shrewd investment ventures. Today, she's more renowned for her prowess in the world of investments than her contributions to the entertainment industry.
Her career boasts notable films such as "Crossroads," "The Lost Boys," "Less Than Zero," and "Quicksilver." After a hiatus from acting, she ventured into a different career abroad, working as a fragrance designer for Lanvin. 
Upon returning to the acting scene, she secured a supporting role in the 1996 blockbuster "Twister."