Richest states in Nigeria 2023
As the economic giant of Africa, Nigeria has some very prosperous cities. The following are the richest states in Nigeria.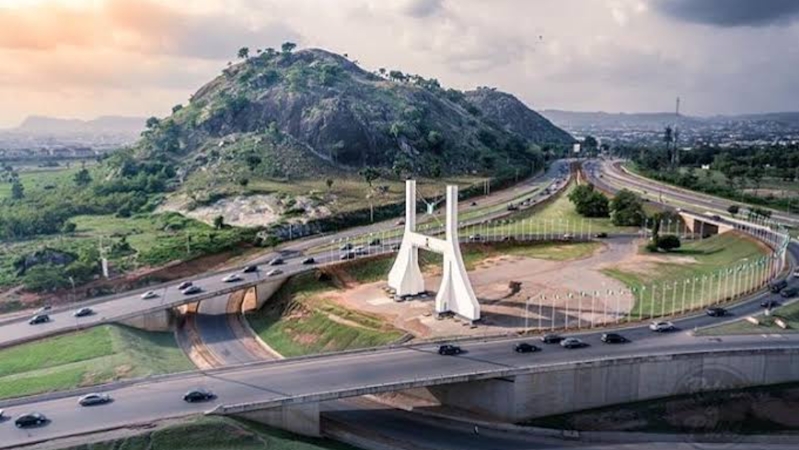 Being Africa's wealthiest nation, Nigeria boasts a number of prosperous cities competing economically with the continent's leading metropolises. As with our Nigerian wealth ranking, the richest state in Nigeria is decided by revenue rather than by criteria such as federal allocation.
The 36 states of Nigeria are separated into six geo-political areas, with the Lagos-backed southwest generating over 972 billion NGN in revenue, the country's highest.
Under normal circumstances, the FCT is the second-wealthiest state in Nigeria, but the planned capital city is not considered a state and is thus excluded from this list.
Based solely on internal revenue and capital income data from the National Bureau of Statistics, the two most commensurate determinants of local financial stability, the following are the richest states in Nigeria:
Generating two-fifths of the country's domestic income, Lagos State, a southwestern metropolis, is the richest state in Nigeria. Despite being the nation's smallest in size, Lagos is the only state to independently produce half-year revenues in twelve figures.
As expected of the richest state in Nigeria, Lagos is an island of economic prospects that draws 20,000 new residents daily who come to "try their luck" in this global metropolis of limitless options.
Lagos State, the economic and financial hub of Nigeria, is the third most populous city in the world, having a massive retail market that encourages manufacturing sector activities. In addition to being the richest state in Nigeria, Lagos State is also the fifth largest economy in Africa.
More than half of the country's industries, mainly agri-food and oil services, are concentrated in Lagos State, particularly in industrial zones (Ikeja, Ikorodu, and Surulere) and ports such as Apapa and TinCan Terminals.
Lagos State's prominence as the richest state in Nigeria is partly attributable to its port, which handles more than 1.2 million containers a year and three-quarters of Nigeria's imported refined oil.
The Lagos container and commercial port is the fourth biggest in Africa, and the Apapa site alone receives sixty per cent of the country's imports.
The city is also home to the Nigerian Stock Exchange (NSE) and most of the nation's private-sector businesses. Being the richest state in Nigeria, Lagos State is also home to Africa's first startup ecosystem, with more than fifty per cent of its population connected to the internet.
Lagos State is, therefore, a hub for creative businesses and a fertile ground for cultural events, all of which add to its prominence as the richest state in Nigeria.
Lagos State generates so much revenue that it is about four times wealthier than the second-richest state in Nigeria.
Multiple large construction projects are now ongoing in Lagos, such as the Dangote Group Oil Refinery, which, when finished in 2022, became Africa's largest oil refinery.
In addition, the Eko-Atlantic metropolis is a projected 250,000-person city on a reclaimed sea island south of the megapolis.
Lagos State, which boasts 180 kilometres of shoreline and is underlain by sedimentary rocks, is set to transform from the richest state in Nigeria to the "Dubai of Africa": a hub for commerce, tourism, and modernity.
Lagos International Airport alone accounted for three-quarters of the country's international arrivals and departures in 2018, strengthening its position as Nigeria's wealthiest state.
One to watch: FCT Abuja
Abuja, which ought to be among the wealthiest states in Nigeria with an annual income of 131.9 billion NGN, is located in the Federal Capital Territory.
It is a planned 713.5-kilometre metropolis strategically placed in the centre of the nation to balance ethnic and religious alliances.
Governed by the federal administration, the FCT is not considered a state.
On December 12, 1991, Abuja formally replaced Lagos as the capital of Nigeria, displacing the coastal megacity.
Abuja was one of the few instances of controlled urbanisation in modern Nigeria when it was ruled with an iron grip by Nasir el-Rufai, minister in charge of the FCT, from 2003 to 2007.
Abuja has not grown in terms of population as the government had intended due to artificially high real estate prices and the allure of the previous capital, Lagos, which is far more culturally significant.
Rivers State, a significant oil and gas producing Niger Delta state, is the second-richest state in Nigeria. This sector contributes 44.6% of the state's gross domestic product, superseding agriculture and computer technology, which each contribute 10%.
Industry and services contribute a modest 7% and 6% to Rivers State's gross domestic product. 
Being one of the richest states in Nigeria, Rivers State is home to the headquarters of Nigeria Liquified Natural Gas Limited, the national enterprise responsible for the production and export of liquefied natural gas. 
Through the national oil corporation, NNPC, the state controls 49% of the business, while Shell owns 25.6%, Total owns 15%, and Eni owns 10.0%.
The renowned Bonny Island, home to several refineries and gas processing complexes, is also located within Rivers State.
Several ethnic groups reside in this state, most notably the Ogoni people, who gained worldwide recognition in the 1990s for their campaign against Shell's environmental disaster.
In addition to oil and gas, fishing, agriculture, silica sand, and clay have contributed to Rivers State's standing as one of the richest states in Nigeria.
Located in southwest Nigeria, Ogun State has a large concentration of industrial districts, which has led to its status as the third-richest state in Nigeria. It is regarded as "the Gateway State."
Dangote Cement in Ibese; Nestlé; Lafarge Cement Factory in Ewekoro; Memmcol in Orimerunmu; Coleman Cables in Sagamu and Arepo; and Procter & Gamble in Agbara are among the major factories in Ogun State.
Cement mills, especially at Sagamu, food processing facilities (with the presence of giants like Unilever and Nestlé), breweries, and plastic, rubber, aluminium, and paint manufacturing plants are the primary sectors contributing to Ogun State's status as Nigeria's third-richest state.
Rice, maize, cassava, yam, plantains, cocoa, palm oil, tobacco, and cotton are among the agricultural products that contribute more than 40 per cent to Ogun State's gross domestic product (GDP).
Ogun State's capital city, Abeokuta, is an important economic town, being the road and rail connection between Lagos and the rest of the nation. 
Arable land comprises 74% of the state's surface, of which only 30% is farmed, while remnants of tropical rainforest and savannah woodland occupy a portion of the northwest.
Ogun State's primary mineral resources include limestone, chalk, phosphate, and clay, with the Aro granite quarry providing most of southern Nigeria with construction materials.
In addition to being one of the richest states in Nigeria, the comparative advantage of Ogun State resides primarily in its strategic location, which borders the State of Lagos and provides access to the ocean and the Republic of Benin.
With 35% of national crude oil output and 40% of natural gas reserves, Delta State, situated in the Niger Delta, is the fourth-richest state in Nigeria.
The natural resources of Delta State include oil and gas, but the state is also endowed with silica, lignite, kaolin, tar sand, gemstones, and limestone.
In addition to fishing and farming, the state's principal businesses include textile, glass, chemical, chalk, plastic, and rubber plants.
Aladja is home to a major but dying steel manufacturing facility, the Delta Steel Company (DSC), which is presently controlled by Premium Steel and Mines Limited (PSML).
The Ethiope River, said to be the only clean body of water in Nigeria, is a tourist attraction, further enhancing Delta State's standing as one of the richest states in Nigeria. It also has a mystic reputation since its source flows under a magnificent tree.
In terms of infrastructure, Ogbe-Ogonogo Modern Market is one of the major marketplaces in Nigeria.
The Nigerian constitution of 1999 mandates that 13 per cent of federal income from natural resources be returned to the state of origin on a "derivation" basis, hence bolstering Delta State's position as one of the richest states in Nigeria.
In addition to the perks of being one of the richest states in Nigeria, Delta State has also suffered from its prosperity, as dozens of oil spills have rendered it "one of the most polluted places on the planet."
With eighty per cent of its GDP coming from agriculture, Kaduna State, the national leader in cotton production, is the fifth-richest state in Nigeria.
Other crops include potatoes (280,000 metric tonnes harvested per year), yams, tobacco, beans, millet, ginger, rice, and cassava.
Kaduna State is home to one of the country's four oil refineries, which is sadly no longer functioning. Nonetheless, the state has over 350 manufacturing firms, the majority of which are small and medium-sized enterprises in an industrial sector dominated by textiles, food, and cattle.
As the richest state in Northern Nigeria, commerce and services account for more than a quarter of Kaduna State's gross domestic product. Animal husbandry, including poultry, sheep, goats, and pigs, also plays a significant role in the economy.
Clay, serpentine, asbestos, amethyst, kyanite, gold, graphite, and sillimanite graphite are the state's natural resources.
Kaduna State is also a major player in the education sector, having more federal universities than any other state in Nigeria.
The sixth-richest state in Nigeria is Oyo State, which has a capital that is the third most populous city in the nation and was previously the second most populous metropolis in Africa. The southwestern state was founded on February 3, 1976.
Oyo State is renowned as the location of the country's first university, the University of Ibadan, which is Nigeria's premier higher education institution.
The majority of the state's economy remains agricultural, with the western city of Shaki serving as its "breadbasket." Cassava, cocoa, and tobacco are essential crops for Oyo State's economy.
Additionally, the state is noted for its cottage industries, including cotton spinning, weaving, leather dyeing, and wood carving.
Enterprises in Ibadan include food processing industries, an abattoir, a brewery, a printing facility, a tobacco processing plant, furniture manufacturing, and car assembly. 
One of the richest states in Nigeria, Ibadan, Oyo State's capital city, is home to various agricultural regions and a tropical forest. Ibadan is also a hub to a number of research institutes, including the International Institute of Nigeria and the Federal Cocoa Research Institute.
As the country's third-largest oil and gas producer, Akwa-Ibom State is Nigeria's ninth-richest state. The oil and gas sector provides 59% of Akwa-Ibom State's GDP, exceeding agriculture, which contributes 15% to the state's standing as one of the wealthiest in Nigeria.
Akwa-Ibom State's primary products include palm oil, rubber, maize, cassava, yams, and rice, but, being a coastline state, fishing is also significant.
Information and communications technology (ICT) and industry contribute a relatively modest 6% and 4% of GDP, respectively.
A few small and medium-sized contemporary technology enterprises have established themselves, mostly in the state's capital, Uyo.
Located in the Niger Strait, Akwa-Ibom State has an abundance of water and a substantial forest. Therefore, Akwa Ibom State also ranks as one of the richest states in Nigeria due to the abundance of readily irrigated crops and fish in its rivers.
Ondo State, founded on February 3, 1976, is a state in southern Nigeria with a 15% oil-based economy. As the state that produces the most cocoa in the nation, Ondo State is the eighth-richest in Nigeria.
In addition, asphalt mining and enterprises using the state's expansive coastline are other significant economic drivers that place Ondo State among the richest states in Nigeria.
The state cultivates palm oil and cereals for export, while its traditional industries include pottery manufacturing, textile weaving, tailoring, carpentry, and blacksmithing.
Agriculture is essential to Ondo State's economy, with the primary crops being cotton, tobacco, cocoa, rubber, and lumber. Fish are also abundant in its many water bodies.
Edo State was founded on August 27, 1991, in southwestern Nigeria, near the centre of the ancient kingdom of Benin. The state is a producer of crude oil, which generates less than 10 per cent of its revenue yet helps it rank as the ninth-richest state in Nigeria.
Nonetheless, agriculture remains the backbone of Edo State's economy, with yams, cassava, oil palm, rice, and maize as the primary subsistence crops and rubber, lumber, and palm oil as the primary income crops.
In the prosperous Nigerian state, rubber, plywood, beer, timber, and furniture are manufactured.
The city of Kano, the second most industrialised in the nation, is a commercial centre that transacts more than 20 billion NGN daily, making it the tenth-richest state in Nigeria.
Nigeria's second-most populous state, Kano State closely correlates to the old Emirate of Kano, which controlled the area before British colonisation.
Food processing, textiles (African Textile Manufacturers Ltd.), vehicle assembly (National Truck Manufacturers Ltd.), pharmaceutical industries, stationery, shoes, etc., account for roughly two-thirds of the state's GDP.
More than sixty per cent of Kano State's population engages in subsistence farming of peanuts, rice, wheat, soybeans, sesame, cotton, and peppers.
As the second-richest state in Northern Nigeria, Kano State has the largest grain market in the subregion.
State with richest individuals in Nigeria
Although far from being Nigeria's richest state, Anambra has the highest number of wealthy individuals in the country with no state boasting more USD millionaires or naira billionaires. 
This is owing to the significant concentration of affluent individuals in Onitsha, Awka, Ihiala, Ekwulobia, Ebenebe, and Nnewi, which, according to Forbes, is home to the most Naira Billionaires in Nigeria.
Forbes determined that Louis Odumegwu Ojukwu, a native of Anambra and the creator of the Nigerian Stock Exchange (NSE), is Nigeria's first indigenous billionaire.