Seyi Vibez net worth 2023: cars, houses and source of wealth
This article aims to delve into the intricate tapestry of Seyi Vibez's net worth and uncover his true source of income.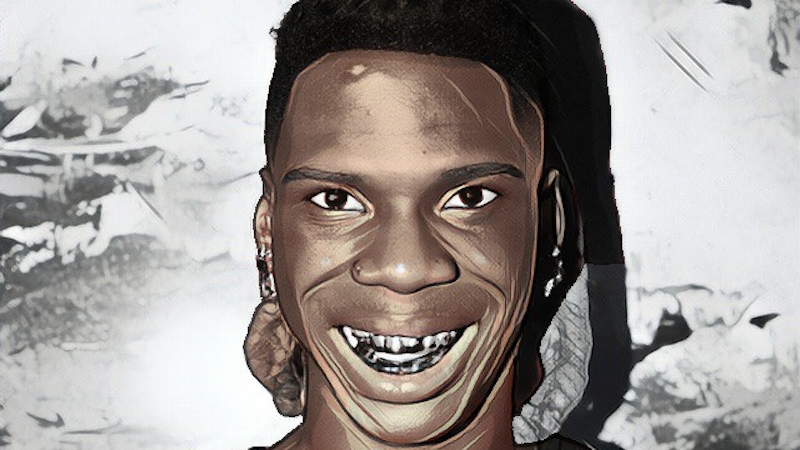 In the dynamic world of music, where talent and business acumen intertwine, few Nigerian artists have achieved the level of financial success and recognition as Seyi Vibez and his songs in such a short period of time. With an impressive net worth of 200 million naira, Seyi Vibez's journey of success serves as an inspiration and a testament to the rewards that come from hard work, strategic decision-making, and a unique ability to connect with audiences. 
Born Balogun Afolabi Oluwaloseyi on July 12, 2000, Seyi Vibez hails from Ketu, but laid the foundation for his remarkable journey in the vibrant music scene of Ikorodu, Lagos, Nigeria's richest state.
At the tender age of 14, the singer embarked on his musical odyssey, eventually catapulting himself into the limelight with his explosive single, "Chance (Na Ham)," which stormed onto the charts in December 2022.
In the mere span of seven months since his breakthrough, Seyi Vibez has managed to translate his talent into substantial financial gains, amassing an impressive net worth of 200 million naira as at 2023.
While his rise to prominence showcased his musical prowess, it also thrust him into a contentious and heated feud with fellow singer Zinoleesky, adding an extra layer of intrigue to his ascent. 
This article aims to delve into the intricate tapestry of Seyi Vibez's net worth, uncovering the various sources that have propelled him into the upper echelons of the Nigerian music industry's financial landscape by shedding light on his accomplishments in streaming and features, live performances, notable expenses, and more. 
Streaming and features: A key component of Seyi Vibez's net worth
In the highly competitive landscape of the music industry, Seyi Vibez has harnessed the power of streaming platforms and strategic collaborations to bolster his net worth.
In the seven months between November 2022 and June 2023, he released a noteworthy total of five albums, displaying his prolific nature as an artist. 
At a rate of two albums per quarter, Seyi Vibez consistently provides his ever-expanding fan base with new Naija music.
In a significant milestone for his career, Seyi Vibez achieved his first number-one hit on Apple Music in June 2023, which not only showcased his talent but resonated with a wider audience and further contributed to his net worth. 
As of July 2023, Seyi Vibez's streaming numbers have translated into substantial earnings, with an estimated 187,500,000 NGN generated from Spotify alone, while his presence on YouTube has garnered at least 105,000,000 NGN in streaming revenue during the same time period.
Seyi Vibez's album titled "Till Thy Kingdom Come" gained recognition on a global scale, securing a place on the esteemed U.S. Top 10 Apple Music Album Chart to expand his international recognition and broaden his fan base beyond national boundaries. This achievement further enhanced his reputation and contributed to increased streaming numbers, thereby enhancing his net worth.
The ability to navigate the Nigerian music industry without the backing of a record label is a noteworthy aspect of Seyi Vibez's career and a significant contributor to his net worth. By remaining independent, he retains full control over his revenue streams, allowing him to directly benefit from his musical endeavours. 
Although his discography is largely built on solitary efforts, strategic collaborations have also played a significant role in Seyi Vibez's financial prosperity and substantial net worth, with a notable example being his feature on the highly-streamed track "Gwagwalada," which emerged as one of Nigeria's top songs in 2023 and propelled his net worth to new heights.
In addition to "Gwagwalada," Seyi Vibez has collaborated with a number of well-known artists, using these partnerships to expand his artistic reach, enhance his creative output, and also serve as profitable enterprises, thereby contributing to his financial standing.
Live Shows: A thriving revenue stream for Seyi Vibez
Seyi Vibez performing live at Clout Africa 2023
In addition to his successful foray into the realm of streaming and features, Seyi Vibez has also found the most immense financial opportunities to grow his net worth in the domain of live performances. 
By captivating audiences with his electrifying stage presence and infectious musicality, he has secured his position as a sought-after performer within the Nigerian music industry.
Seyi Vibez's talent and appeal were on full display at prominent events such as the Soundcity Music Awards, where he had the honour of performing alongside esteemed artists.
During this memorable occasion, he garnered recognition from Rema, Nigeria's current best streaming artist, as he received what appeared to be a standing ovation.
In a testament to his rising popularity, Seyi Vibez graced the stage at Clout Africa 2023, further solidifying his reputation as a prominent performer, which had been disputed by tweeps, contributing to his overall appeal and net worth.
Demonstrating his commitment to his community and showcasing his financial prosperity, Seyi Vibez hosted a free show in Ikorodu in July 2023, which not only highlighted his genuine connection with his hometown but also demonstrated his ability to allocate resources for the benefit of his fans. 
By providing an unforgettable experience at no cost, Seyi Vibez fostered a sense of loyalty among his fan base, which will ultimately contribute to his continued success in the coming future.
One of the significant highlights of Seyi Vibez's live performance career was his participation as one of the headliners at the debut edition of the Beer With Us Festival (BWUFEST) in 2023. 
This highly anticipated event, held at the prestigious Landmark Leisure Beach in Oniru, Lagos, attracted a massive crowd of over 10,000 music and beer enthusiasts and is certain to have fetched Seyi Vibez a healthy appearance fee. 
Additionally, Seyi Vibez showcased his musical prowess as one of the performers at the highly anticipated Meisters Expression Festival held on Lagos Island. 
Looking beyond Nigerian borders, Seyi Vibez is set to make his mark on the much more lucrative international stage with his first UK concert. Billed to take place at the renowned London O2 Indigo in August 2023, this milestone event represents a significant step in Seyi Vibez's burgeoning career.
By venturing into international territories, he is poised to attract a wider audience and tap into new revenue streams, solidifying his financial position and bolstering his net worth in the process.
As Seyi Vibez continues to mesmerise audiences both locally and internationally with a style that has drawn unmistakable comparisons to Asake, one of Nigeria's best musicians, his live shows serve as a significant source of financial success and a testament to his enduring popularity in the music industry.
Cars, houses and investments
Seyi Vibez's house house in Lagos
Beyond his impressive earnings and profitable ventures, Seyi Vibez's financial fortitude is further exemplified by his notable investments, which demonstrate his substantial net worth. 
In January 2023, Seyi Vibez showcased his appreciation for his official producer, Modra, by purchasing a brand-new Mercedes Benz. 
Although this gesture of gratitude highlighted Modra's invaluable contributions to Seyi Vibez's 2022 album, "Billion Dollar Baby," which served as a significant milestone in Seyi Vibez's career, it was the first indicator to Nigerians that the singer had a net worth of great significance. 
In May 2023, Seyi Vibez made headlines once again with the announcement of his acquisition of a stunning multi-million naira mansion in Lagos, a  substantial real estate investment that not only signifies his financial prosperity but also solidifies his presence in the affluent neighbourhoods of the city. 
Furthermore, in a heartfelt tribute to his late mother and an act of filial devotion, Seyi Vibez shared photos in June 2023 of a multimillion-naira mansion he built for his father. 
Seyi Vibez father's house
In a display of benevolence, Seyi Vibez extended his generosity beyond his immediate orbit by awarding a full scholarship to a young child whose rendition of his song "Psalm 23" went viral.
Through these significant expenses and acts of generosity, Seyi Vibez not only demonstrates his significant net worth but also highlights his commitment to recognising and appreciating those who have contributed to his achievements. 
Seyi Vibez has shared photos of luxurious cars, such as a Range Rover and a Chevrolet, as components of his garage.
Conclusion: Seyi Vibez, ₦200 million net worth and growing
Seyi Vibez's net worth of 200 million naira is a consequence of his successful music career, with streaming, features, and live shows constituting key revenue sources. While not one of Nigeria's richest musicians, his independence from record labels ensures maximum profits, while extravagant purchases and acts of generosity attest to his financial strength.
Seyi Vibez's net worth reflects his talent, business savvy, and ability to thrive in the competitive music industry.