Terry Waya: Biography, net worth and controversies of Kiddwaya's father
Discover the extravagant life Of Kiddwaya's father, Terry Waya, a Nigerian socialite and businessman with a net worth of 7.6 billion naira.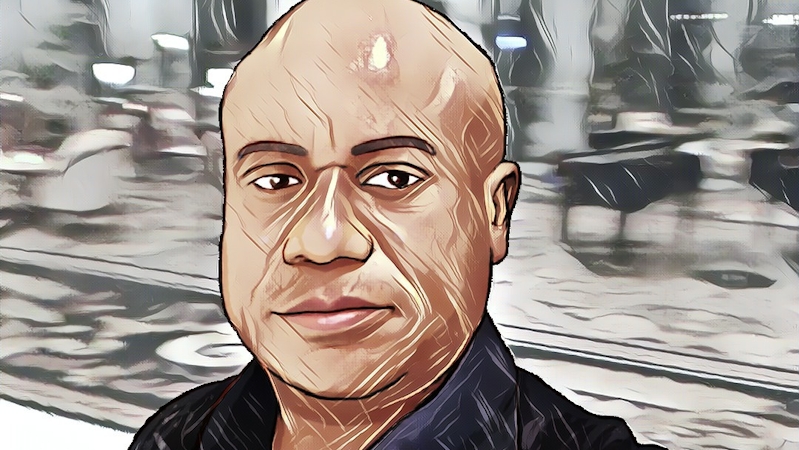 Among the exhaustive myriads of Nigerian socialites and businessmen, not many names command as much endured attention and fascination as Terry Waya. A newsworthy personality since 2001, Terry Waya has risen to become a prominent figure renowned for his lavish lifestyle, influential connections in politics, and remarkable business success. 
A well-known socialite and father to the popular two-time BBNaija contestant, Kiddwaya, Terry Waya's life journey has been marked by intriguing twists, soaring achievements, and occasional controversies.
From mysterious beginnings to becoming a billionaire with an estimated net worth of 7.6 billion naira, Terry Waya's financial ascent has allowed him to indulge in a lifestyle of ostentatious opulence.
The owner of a luxurious villa in the idyllic Mykonos, Greece, a grand mansion in Nigeria, and a high-class edifice in London, to name a few, Terry Waya's properties epitomise the level of luxury he has attained.
This article explores the fascinating story of Terry Waya, delving into his early years, his rise in Nigerian politics, the infamous birthday bash that catapulted him to the limelight, as well as his encounters with legal troubles.
It also uncovers the secrets behind his net worth accumulation and the remarkable role he played in the discovery of prestigious Banana Island.
Join us on this captivating journey through the extravagant life and fortune of Terry Waya, a man whose name remains etched in the annals of Nigerian social circles, a symbol of success, luxury, and the allure of the high life.
Terry Waya, born in 1961, is a prominent figure hailing from Benue, one of Nigeria's poorest states. He is renowned as a socialite and a successful businessman, gaining recent recognition as the father of popular two-time BBNaija contestant, Kiddwaya. 
He is presently married to Susan Waya, with whom he has two sons, Terseer "Kiddwaya" Waya and Daniel Waya. Prior to this marriage, he was once married to Eno Olafisoye, with whom he shares a child.
Terry Waya's influence extends deep into Nigerian politics, and his extravagant lifestyle has earned him the nickname 'Mr. Versace' on social media, owing to his penchant for flaunting the Versace brand. 
In 2019, Terry Waya was appointed as one of the 99 members of President Buhari's Advisory Council, showcasing his involvement in Nigeria's political landscape.
In his early years, Waya pursued education at Kaduna Polytechnic before eventually relocating to Abuja. It was in Abuja that he received his first major break when he consulted for the company responsible for building the renowned Transcorp Hilton in the early 1990s.
As time progressed, Terry Waya established himself as a key intermediary for prominent politicians from the mid-1990s, notably during the Sani Abacha regime, to the early 2000s, amassing considerable wealth along the way. With his acquired resources, he ventured into investments in the United Kingdom and various European countries.
Terry Waya's name became synonymous with notoriety in 2001 when he threw an extravagant 40th birthday bash at the Le Méridien Piccadilly in London, United Kingdom. The event garnered attention as ten Nigerian state governors were in attendance. 
The lavish celebration triggered controversy, with then-President Olusegun Obasanjo accusing some governors of squandering state resources by attending such social gatherings abroad.
However, as fate would have it, Waya's fortunes began to decline when some of his close politician friends, including James Ibori, Lucky Igbinedion, and Diepreye Alamieyeseigha, encountered legal troubles. 
Subsequently, Terry adopted a low-profile lifestyle and faced health challenges, leading him to withdraw from the public eye for a while.
The once effervescent and vibrant socialite seemingly retreated from the limelight, as the legacy of his opulent birthday party remained etched in memory as a benchmark for other extravagant affairs of its time.
With luxurious properties that reflect his financial success and status as a prominent figure in both Nigerian and international circles, Terry Waya's net worth is estimated to be around 7.6 billion naira. 
With his substantial wealth, he enjoys a lavish lifestyle and possesses valuable properties. Notably, he owns a private beach and a luxurious villa in the picturesque island of Mykonos, Greece and a London property located at 18A Northgate, Prince Albert Road, London NW87RE.
Additionally, he has a grand Versace-inspired mansion in Nigeria, adding to his opulent living arrangements.
In an interview with BBC News Pidgin, Terry Waya shared insights into his journey towards becoming the billionaire he is today. 
He revealed that his life took a significant turn during his interactions with soldiers while in Abuja during Babangida's reign. Establishing strong relationships with them, he engaged in business ventures and parties, which ultimately led to his breakthrough. 
Terry Waya also disclosed that he played a pivotal role in the discovery of Banana Island, a prestigious area in Lagos, Nigeria's wealthiest state. He partnered with Chagoury to develop the project after being informed about the opportunity by General Adisa, who was the minister of works at the time.
Throughout the years, Terry Waya has been frequently seen at social gatherings alongside governors, senators, and business moguls.
Controversies and criminal history
Terry takes a selfie overlooking his luxurious Greek villa
The onset of Waya's legal troubles can be traced back to November 2005 when he found himself embroiled in a money laundering case. He had stepped forward to post bail of 500,000 pounds sterling on behalf of former Bayelsa Governor Diepreye Solomon Peter Alamieyeseigha, who was facing similar charges.
Following his show of financial support, London police arrested Waya on November 23, 2005, under suspicion of money laundering.
During the investigation, authorities discovered a banker's draft amounting to more than half a million pounds sterling, which represented the closing balance of his accounts. His bank also raised concerns about his finances and subsequently closed his account.
It is worth noting that during this period, there were reports that Alamieyeseigha allegedly absconded from the United Kingdom in December 2005, disguising himself as a woman to evade the charges. 
The former Bayelsa Governor had been detained in 2005 when Metropolitan Police found substantial amounts of cash, approximately £1 million, in his London residence, as well as £1.8 million ($3.2 million) in cash and bank accounts.
Alamieyeseigha faced impeachment on corruption charges on December 9, 2005, and had many of his assets ordered to be forfeited to the Bayelsa state government. 
On July 26, 2007, he pleaded guilty in court to six charges and received a two-year prison sentence for each count. 
In addition to his previous arrest on suspicion of money laundering, Terry Waya faced further legal troubles in London.
In 2008, the Southwark Crown Court ordered him to pay £1,540,000, which was deemed to be the proceeds of his criminal activities and estimated to represent the current value of his London property.
He was given a deadline of six months to pay the full amount or face 30 months of imprisonment as a default sentence. 
In another occasion, Waya was required to pay £5000 in prosecution fees within three months marking the second significant conviction for him in a British court within a year.
On September 11, 2006, further charges against Waya originated when he was accused of two counts of obtaining money transfers by deception.
Subsequently, on October 7, 2007, he was found guilty on one count, relating to a mortgage of £465k, which he had used to purchase his London property located at 18A Northgate, Prince Albert Road, London NW87RE. 
It was discovered that he had provided false information in his application about his status, employment, date of birth, and other details.
However, Waya was found not guilty on the second count, which pertained to a re-mortgage he had taken out for £838k with Birmingham Midshires Bank. This acquittal marked a distinct outcome in the legal proceedings against him.
On August 7, 2007, Terry Waya was sentenced to 80 hours of community service to be completed within 12 months by the Southwark Crown Court.
In November 2008, Terry Waya encountered legal trouble once more when he was arrested and detained by the Economic and Financial Crimes Commission (EFCC) on allegations of impersonation and extortion. 
It was alleged that he extorted money from some of his former-governor friends who were facing EFCC cases, promising to help them appease the then-Chairman of the anti-graft commission, Mrs. Farida Waziri. 
Surprisingly, the EFCC released him in December 2008 without pressing any charges, leaving the situation surrounded by speculation and uncertainty.